Professor Leads In Fight Against Excessive Testing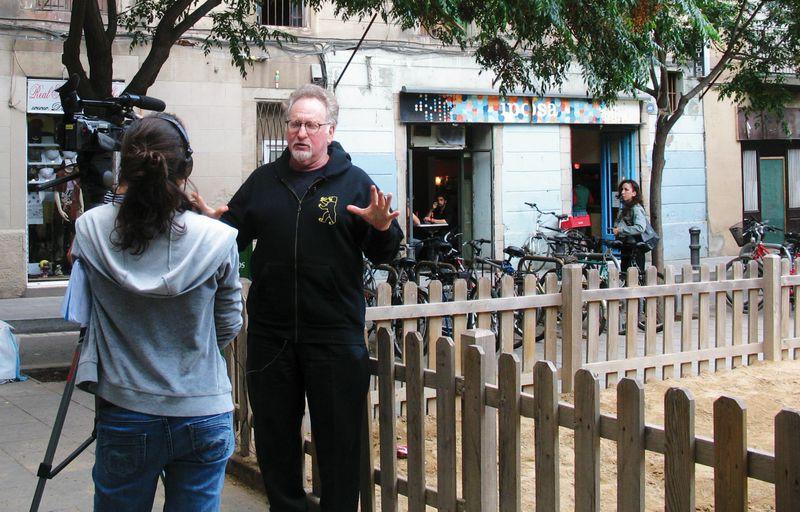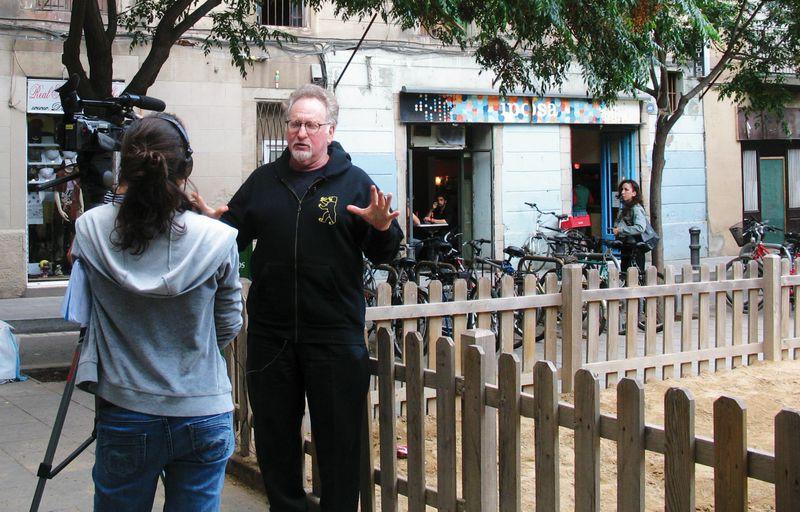 By Eddie Mikus
Fordham's Mark Naison, Ph.D. professor of African-American Studies and Oklahoma parent activist Priscilla Sanstead have taken an active role fighting reforms in the K-12 New York public school system through Naison's leadership of an organization called the Badass Teachers Association.
Naison told The Fordham Ram that he founded the group because of the detrimental effect that increased testing due to the Common Core State Standards was having on public school students and teachers.
"In the spring of 2013, there was an enormous test revolt in New York State, mostly led by parents, against Common Core-aligned tests which had suddenly been imposed into the schools without much preparation," Naison said in describing the origins of the Badass Teachers Association. "Parents were very upset that their children were demoralized, humiliated by these tests and were afraid that their whole school experience would be undermined. What was interesting about this revolt is that it crossed the political spectrum. It was suburban, it was urban, it had conservatives, it had liberals, it had libertarians."
Since then, the Badass Teachers Association has reached a total of 52,000 members. The organization is active in the U.S., Australia, Canada, New Zealand and the United Kingdom. Members call themselves BATs, which is short for "BadAss Teachers."
"For some reason, this concept touched a chord with teachers," Naison said. "Teachers were tired of everybody blaming them for everything wrong in the schools, for problems in society and also for people being in charge of education who had little or no teaching experience."
Naison told The Ram about some of the ways in which increased testing was affecting public schools.
"There is far too much testing in America's public schools," he said.  "[The 2002 No Child Left Behind Act] is the first thing. Before No Child Left Behind, the average public school in America administered six tests a year, and now it's up to 17. I got involved as an education activist in part because I was doing history projects in the Bronx school which were pushed out because of excessive testing."
According to Naison, this level of testing is not appropriate for elementary-age students.
"Every third grader in New York State takes six days of tests," Naison said. "Three days of English Language Arts, three days math, 70 minutes a day. Six days. That's more than you take for medical school or law school. In third grade."
Marla Kilfoyle, a Long Island teacher who serves as the general manager for the Badass Teacher's Association, offered a grim outlook on the effect that testing would have in the public schools.
"Testing will eventually corrupt and kill public education," Kilfoyle said. "Schools will become test prep centers because districts will be afraid they will have their schools closed due to bad test scores, teachers will fear they will be fired and children will fear they will fail. "
Naison told The Fordham Ram that students who are subjected to an increased level of testing often do not see the results of the tests—an issue that is compounded by the fact that the tests are administered by private companies.
"Why do we have to have a for-profit company making [tests]?" he asked. "And, also, then when you have all of that information, then who gets the data? Is there a privacy issue? Who gets all the test data that you collect on every student in New York State? And here's the interesting thing: how can you help a student when they don't get the test back?"
Test scores are, however, used in determining whether or not schools stay open. According to Naison, 168 schools have been closed since 2007, when New York City began closing schools based on student test scores.
"The effect of that policy was to have teachers and principals so terrified that their schools would be closed," he said. "And when a school is closed, the principal is removed and 50 percent of the teachers are removed."
The Badass Teachers Association is largely concerned with the replacement of low-performing public schools with charter schools.
"I think parents should find the best option for their child, whether it's a charter school, a private school, a religious school or even homeschooling," Naison said. "What I'm opposed to is taking the charter school idea and saying, 'our public schools have failed, so let us take money from public schools and put it into charter schools.'"  He instead supports the idea of test-free public schools in which teachers implement their own methods of teaching, as well as reinvestment in vocational and technical schools, which train people in high-skilled careers that don't require college.
In order to effectively oppose school reform, the Badass Teachers Association has taken an active role in supporting political candidates who support public education. The group has also participated in several political protests. Most notably, the group conducted a "BATs March On Washington," in which members of the nationwide organization protested outside of the Department of Education in Washington D.C.
Naison believes that the fact that more parents have started to sit their students out of tests is a sign that the Badass Teachers Association is having a tangible societal impact.
"The first year in New York, we had 10,000 students resisting," Naison said. "Last year, we had 60,000. This year our goal is 250,000."
Although it will take time, Naison feels that the Badass Teachers Association will ultimately be successful in reducing the required amount of testing for students.