Kabarett: A Provocative and Powerful Performance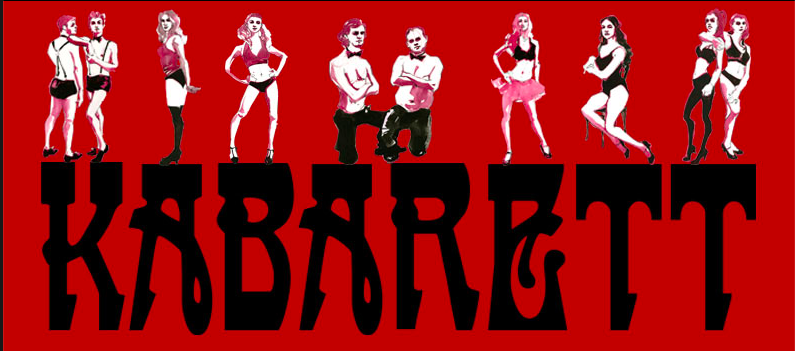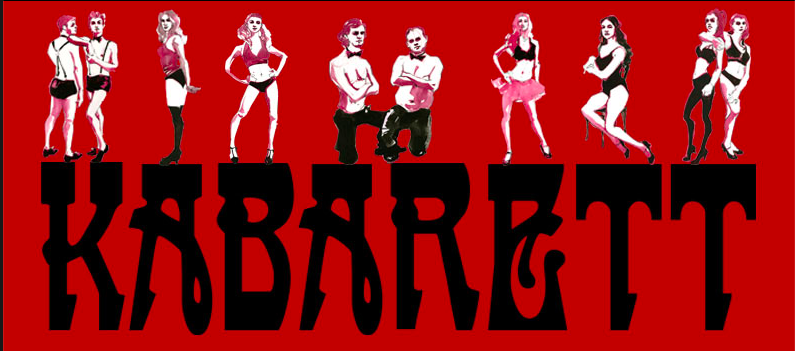 By Bailey Hosfelt
When I entered Collins Auditorium to attend the latest Mimes and Mummers production, an already-in-character actor greeted and led me past the regular theater seating and onto the stage. This unconventional usher opened the red curtain and revealed that the performance space had been transformed into a dimly lit nightclub where the audience would share the spotlight. Audience members sat at tables adorned with garland, noise makers and party hats.
As the crowd waited for 8:30 p.m., cast members danced and made conversation with everyone. Some asked where you were from while others solicited themselves for a price. It might be midterm season at Fordham University, but according to "Kabarett," it is time to leave your troubles outside, sit back and enjoy.
"Kabarett," directed by Travis Greisler and choreographed by Stephen Agosto tells the story of Cliff Bradshaw (John Schebece FCRH '18), a struggling American writer who comes to post-WWI Berlin in search of inspiration for his next novel. Thanks to a suggestion from Ernst Ludwig (Sean Coffey, FCRH '19), a German friend in a tailored suit, Cliff finds himself fully immersed in all that The Kit Kat Klub, a seedy nightclub overseen by the omniscient Master of Ceremonies, Emcee (Christian Eble, FCRH '18) has to offer on his first night in Berlin. There he meets Sally Bowles (Elle Crane, FCRH '16), a talented, seductive and cocaine snorting cabaret performer and the gang of Kit Kat Klub Girls and Boys who have no problem showing some skin.
With a cast of 17, it was incredibly easy to believe that the characters on stage were members of a small community in a city that would soon be rattled with turmoil. As cast member Zack Zalis, FCRH '19, said, "you can't get much closer to people than if you're dancing around in your underwear."
The juxtaposition between acts is profound. Audience members laughed as Emcee and his female companions sang "Two Ladies" while putting on quite the bedroom performance behind a shadowed curtain. People could not help but smile when Frualein Schneider (Caitlin Calio FCRH '18), a landlady who rents out rooms at the boarding house, is overcome with happiness when Herr Schultz (Ryan Doran GSB '19), a Jewish fruit-shop owner and romantic interest, gave her a pineapple as a gift. However, when Ernst's Nazi armband is revealed at a party at the end of Act I, the intermission alluded to a dramatic shift from spirited to serious.
Considering the subject matter, balance is key in this production. Laughter is soon replaced with silence. Love jeopardized by hate. High energy musical numbers become emotional ballads. The characters are able to lose themselves within the walls of The Kit Kat Klub, but as the Nazi party gains more political power in Berlin, they must decide whether or not to face the severity of the situation.
"I think this musical is such an interesting snapshot of choice and survival in a time period where things shifted so dramatically. You have these people who must make the decision to continue to have fun or give up the life they know," said cast member Marisa Gomez, FCRH '19.
It is in Act II that "Kabarett" demonstrated that there is more to the show than sex appeal. The lacy lingerie that the Kit Kat Klub Girls wore was not just the costume designer's chance to be provocative at a Jesuit college, but rather a reference to the raw nature of the time period. Each cast member demonstrated incredible duality and depth in his or her acting, a skill that is not always seen in student productions.
Elle Crane, a true standout in her performance as as Sally, discussed the bittersweet feelings attached to her last production with Mimes and Mummers with me after opening night.
"I am so lucky that my last show is such an important piece of theater. It deals with some very intense, but significant historical moments. It is crucial for us to reflect on the hardships people faced and realize that history does repeat itself. There are many conflicts in our country right now that still make Kabarett incredibly relevant. It is a show that allows us to be vulnerable and look within to make new meaning [of the musical] in today's world."
The costumes and music will certainly draw the audience in, but it is the message that will resonate after the curtain closes.
"Kabarett" runs until March 6. Tickets are $10 with a student ID and $15 for general admission.