Live From New York, It's Melissa Villaseñor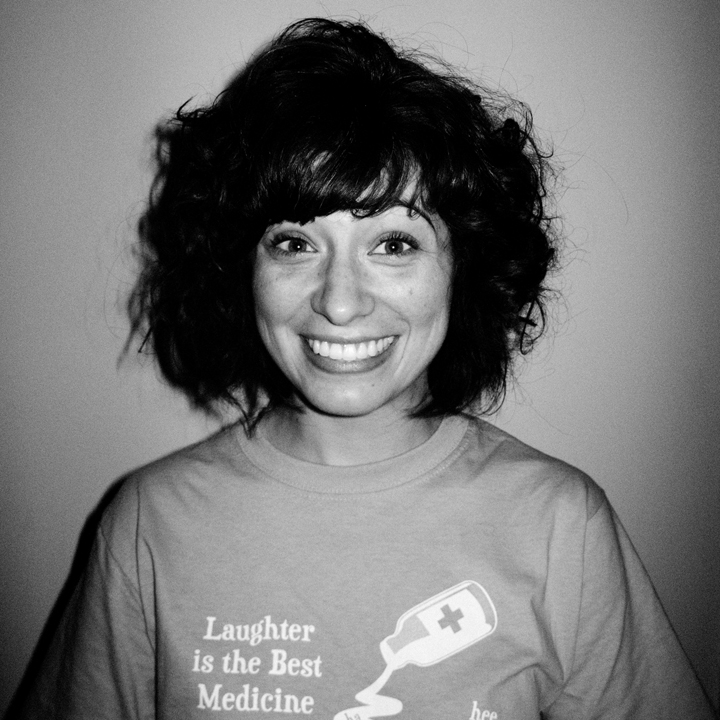 By Erin Cabrey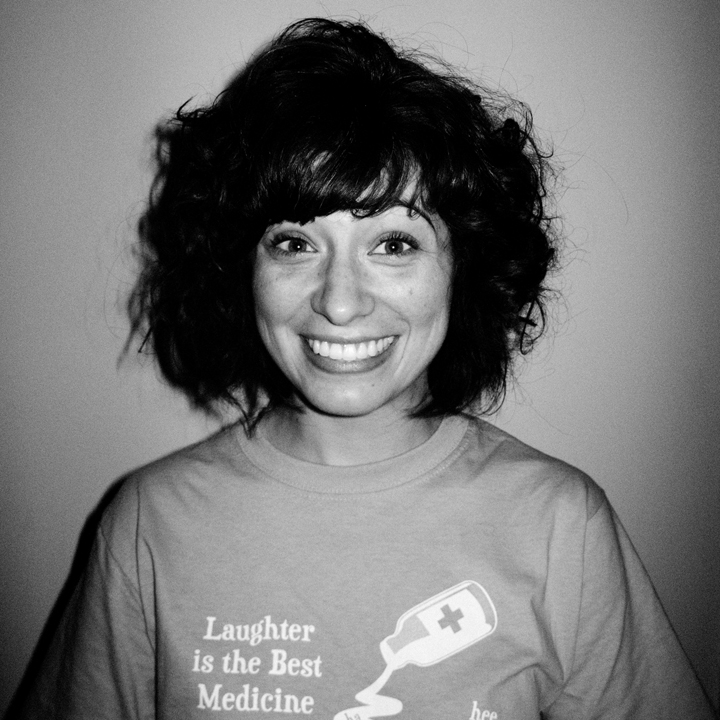 One of the hardest parts about being away from New York this semester is missing the city's most classic comedy institution, "Saturday Night Live." While I'll be scouring the internet on Oct. 2 for a sketchy link to the season 42 premiere, Americans watching live on Oct. 1 will notice cast shake-ups: veterans Taran Killam and Jay Pharoah will be nowhere to be found in 8H, while three fresh faces will be making their debuts. Among them is Melissa Villaseñor, "SNL"'s first Latina cast member.
Live From New York
Melissa Villaseñor joins the ranks of six other hilarious ladies at 30 Rock: Leslie Jones, Kate McKinnon, Cecily Strong, Aidy Bryant, Vanessa Bayer and Sasheer Zamata. After the cast lost Taran Killam, Jay Pharoah and Jon Rudnitsky, two of the these spots were filled by new men, Alex Moffat and Mikey Day, though neither of those casting choices generated as much buzz as that of Villaseñor.
This announcement comes only a few years after the cast of "Saturday Night Live" faced heavy criticism for its lack of black women. This eventually led to the hiring of Sasheer Zamata and Leslie Jones, the latter of whom has proved to be a rising star far beyond sketch comedy. Despite the lack of Latin American players in the cast (Fred Armisen and Horatio Sans are the only Latinos in the show's 42-year run), far less outcry was heard from the Latin American community. This changed, however, after last fall's ill-received Donald Trump episode. The Washington Post reported that following its airing, "SNL" writers met with Latino advocacy group The National Council of La Raza, which criticized "SNL" for providing Trump with a platform to reach the American public after his bigoted comments toward Mexicans. The show vowed to open its casting up to more diversity, which ultimately resulted in the casting of one of the funniest untapped talents in the business, Melissa Villaseñor.
Imitation Game
So who exactly is Melissa Villaseñor, and what made her catch the eye of the comedy god Lorne Michaels? If you're looking for proof of her comedy chops, look no further than her celebrity impressions. She is perhaps best known for her mindblowing Owen Wilson impression, which is so spot on that it's a little freaky.
Villaseñor's comedy breakthrough came in 2011 at the age of 23 when she reached the top 16 on "American's Got Talent," cracking up the judges with impressions like Wilson, Kathy Griffin and Miley Cyrus. She's a seasoned vet when it comes to impressions, citing in a Daily Dot interview that she cultivated her talent at the age of 12 at her all-girls school in Alhambra, California. She said she grew up listening to pop stars like Britney Spears and learned she could mimic these voices, something she exhibited at her high school talent show.
More recently, Villaseñor has shown off her talents on the Youtube Channel "Más Mejor" created by Armisen and Sans for the Lorne Michaels-owned Broadway Video. Her series "Daily Itineraries" features impressions that range from Hillary Clinton and J.Lo to, of course, Owen Wilson. Her hilarious performances caught Michael's eye, giving her a much buzzed-about spot in this season's cast.
Ladies Night
The cast of "Saturday Night Live" has been historically male-dominated, producing extraordinary talent from Bill Murray to Bill Hader. Don't get me wrong, I adore Andy Samberg's "Get in the Cage with Nicolas Cage" and I can probably recite every Stefon segment by heart. I am glad women are finally taking over the show.
That's not to say that the show hasn't already seen astoundingly hilarious ladies perform in 8H. Tina Fey, Kristen Wiig, Maya Rudolph, Amy Poehler, Molly Shannon and several others have all created iconic characters, from Wiig's Target Lady and Shannon's Mary Katherine Gallagher to Nasim Pedrad's deeply underrated Bedelia. Most of these memorable roles appeared in approximately the last 15 years, so though it took awhile, it's clear we're making progress.
And now, in 2016, women have begun to completely steal the show on and off the "SNL" stage. Just look at the starpower of some of the female players: Leslie Jones killed it in Ghostbusters this summer and started the #LoveforLeslieJ trend after confronting Twitter trolls, Emmy winner Kate McKinnon's iconic Hillary Clinton has become on par with Tina Fey's Sarah Palin and we all saw Aidy Bryant's work ourselves last Spring Weekend.
This cast of women is funny not only because they're crazy talented, but also because they are diverse, allowing different voices to stand out while also working together to create something great. The addition of Villaseñor will further solidify the female takeover on "SNL," with a fresh, unique voice that is incredibly adept at imitating other ones.
I was lucky enough to see "SNL" my freshman year (after a crazy night of sleeping on the streets in line) and I'll never forget seeing Kate McKinnon play the offbeat volunteer Barbara DeDrew at the Whiskers R We Cat Shelter and Leslie Jones make aggressive passes at Colin Jost on Weekend Update. These are women that I look up to not only for their quick wit, but also for their unabashed self-assurance, and when the clock strikes 11:30 on Saturday, Oct. 1, I'm sure Melissa Villaseñor will join the ranks of these "SNL" comedy idols.