Noname Makes a Name for Herself as a Rapper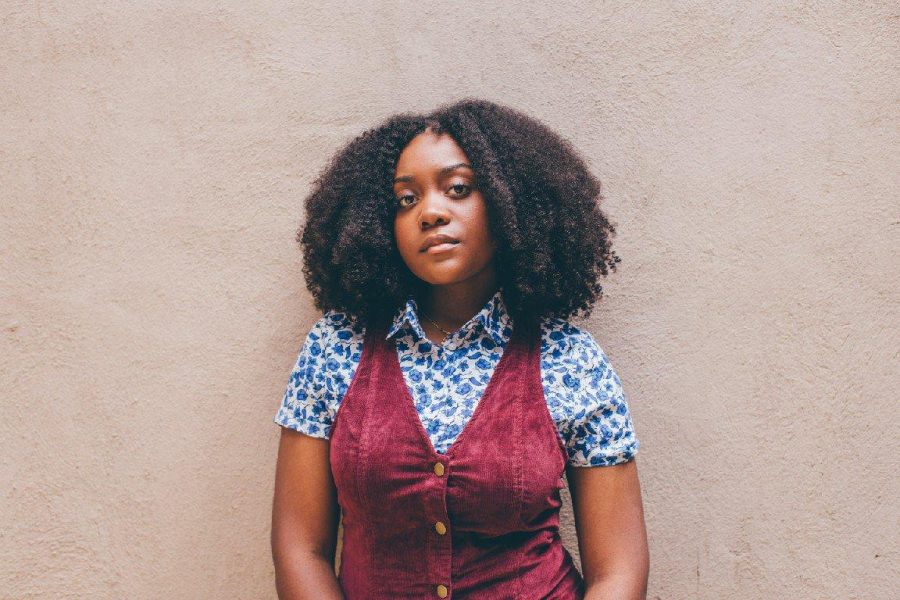 By Jack McLoone
As The Fordham Ram's resident white boy who listens to a ton of rap music, I spent 2016 trying to keep up to date on as many new releases as possible. While 2016 may have been derided for being one of the worst ever – and with pretty fair reasoning – the music catalog of 2016 was incredible.
Whether it was a big name like Kanye West or A Tribe Called Quest, or a lesser-known name like Chance the Rapper (yes, it was just early 2016 when he still counted as lesser-known) or Saba, you couldn't move without stepping on another great 2016 project.
But because we are a society built on establishing hierarchies, a "best" needs to be crowned. After lots of hand-wringing, I'm throwing my considerable influence and respected opinion behind Noname's debut project Telefone for the distinction.
If Noname sounds familiar, it's probably from her appearances on fellow Chicagoan Chance the Rapper's "Lost" from Acid Rap (back when she still went by Noname Gypsy) and "Finish Line/Drown" from Coloring Book. For her own project, she didn't call on her uber-famous collaborator, but instead focused the light on herself.
Noname's delivery makes the whole album feel like a rap lullaby. It's smooth and calming, even when her content does not necessarily reflect the same sentiment. The production reminds you more of front porches in the summer than dark alleys.
"Casket Pretty" is about the summer of police brutality in Chicago, but the track is full of more uplifting sounds, including a repeated sample of a baby laughing. It's one of the many examples of Telefone requiring you to do more than just sit back and vibe to the beat. "For whatever reason, I tend to find melancholy in instrumentals that people think are innately happy," she told The FADER. There's a dissonance between the lines and beats that, like the best jazz, creates beauty out of opposing forces.
"Bye Bye Baby," as you would expect, is the most lullaby-sounding of the 10-track album. Noname once again plays with dissonance, using the backing track to have a dialogue between a woman and the baby she is aborting. But unlike songs like "Bear" by The Antlers, it's not trying to beat you over the head with the depression of abortion. It feels loving, even tender. The track doesn't trivialize the decision but also doesn't treat it as the be-all, end-all of decisions either.
Telefone isn't all doom-and-gloom to airy backing tracks, though. "Diddy Bop" is an airy track set to lyrics about mistakes made as a child that were balanced out by good memories. It has an "Only 90s Kids Would Get This" moment by shouting out B2K and KSWISS in back-to-back lines, and manages to transport the listener right to the street of Chicago in the summer. It feels like a prequel to Chance's "Summer Friends."
The album ends in the most logical place: death. Noname is joined by Saba and Smino to detail what their funerals will be like. One final time, Noname pairs a darker subject matter with a loose and airy backing track. Similar to "Bye Bye Baby," this sadder topic is treated with a lightness that serves to equate it to any other part of life. All of the funerals described are not your typical despondent fare. Noname imagines Kanye reading her eulogy and Saba imagines being buried in satin, but it's Smino who is ready to turn the typical funeral on its head: "Tell 'em play 'Metro Boomin' at my funeral."
Noname ditched the "Gypsy" part of her moniker in March of 2016 over concerns of the derogatory connotations of the word. However, at the same time, the name change served as a signal of a transformation. Kanye has cast a huge shadow over the entire Chicago rap scene, but his descent into madness while supporting Trump is letting others shine. First it was Chance, but now it looks like Noname – and others like Saba – are going to start making their way out as well.
2016 produced a ton of incredible albums like Blonde and Malibu, but it is Telefone that's the most perfect.
Noname has repeatedly rejected being called "the next great female rapper" and "the new Erykah Badu," and is very right to do so. She is just a straight-up incredible rapper and wordsmith, and there will never be another Erykah Badu. Noname is, in the easiest joke of all time, making a name all her own.