RHA's Under the Tent is "Cerulean Seas: A Night on the Mediterranean"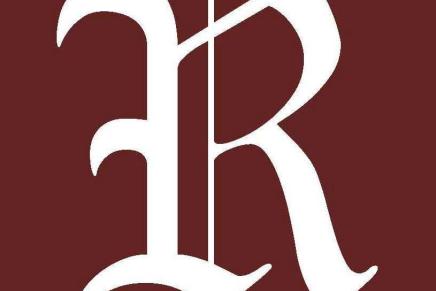 By Aislinn Keely 
Residence Halls Association released this year's Under The Tent theme as "Cerulean Seas: A Night on the Mediterranean" for the Saturday evening of RHA's Spring Weekend festivities. Initially voted on by RHA's general board, a team of programmers furthered the ideas surrounding the theme according to Sara Chesnos, FCRH '19.
The theme evokes "fresh air, beautiful lighting and the bliss of the Mediterranean" according to Chesnos. "This theme highlights the best of all Mediterranean cities and generates a special twinkle on Martyr's Lawn," she said. Though Chesnos did not specify cities, some famous Mediterranean locations include Santorini, Greece; Majorca, Spain; and the French Riviera.
In past years, students were encouraged to dress "sleek" for 2016's "Caught in the Cosmos" theme, or as though they were attending the iconic horse race for 2014's "Kentucky Derby" evening. Though there is no dress code for "Cerulean Seas: A Night on the Mediterranean," Chesnos recommended, "flowy, 'beachy' dresses or a crisp blue lightweight blazer," for those wishing to dress to this year's Mediterranean theme.
Mediterranean countries are those surrounding the Mediterranean Sea, such as Monaco and Croatia. The area is known for warm, dry summers.
Tickets will be sold for $25 in McGinley Lobby on Friday, April 7 from 2 p.m. to 5 p.m. for the April 22 event. Students may buy up to four tickets total with cash only. A Fordham student ID is required to purchase a ticket. To purchase additional tickets, a photo of Fordham ID will suffice. "I would recommend getting in line early, as the first person in line last year arrived at 7 a.m.," said Chesnos. For further incentive to arrive early, the first 200 ticket purchases will receive vouchers for a mac and cheese food truck.