Faculty and University Come to Salary and Benefits Deal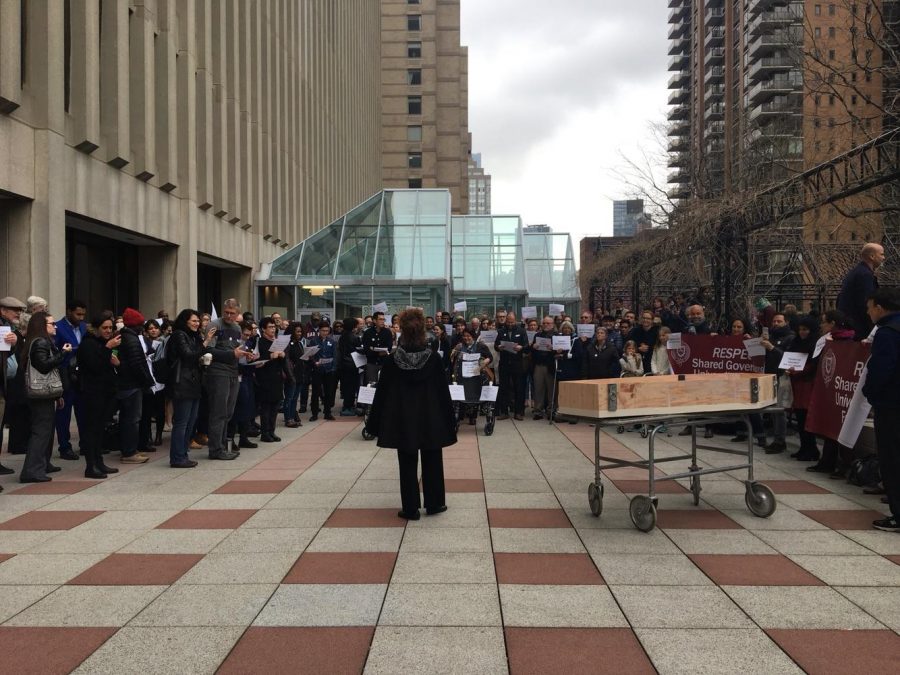 Note: This article is breaking and will be updated as more information becomes available. 
By Theresa Schliep and Aislinn Keely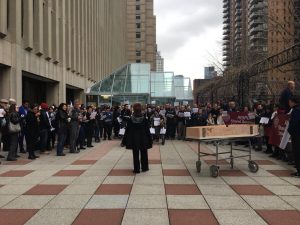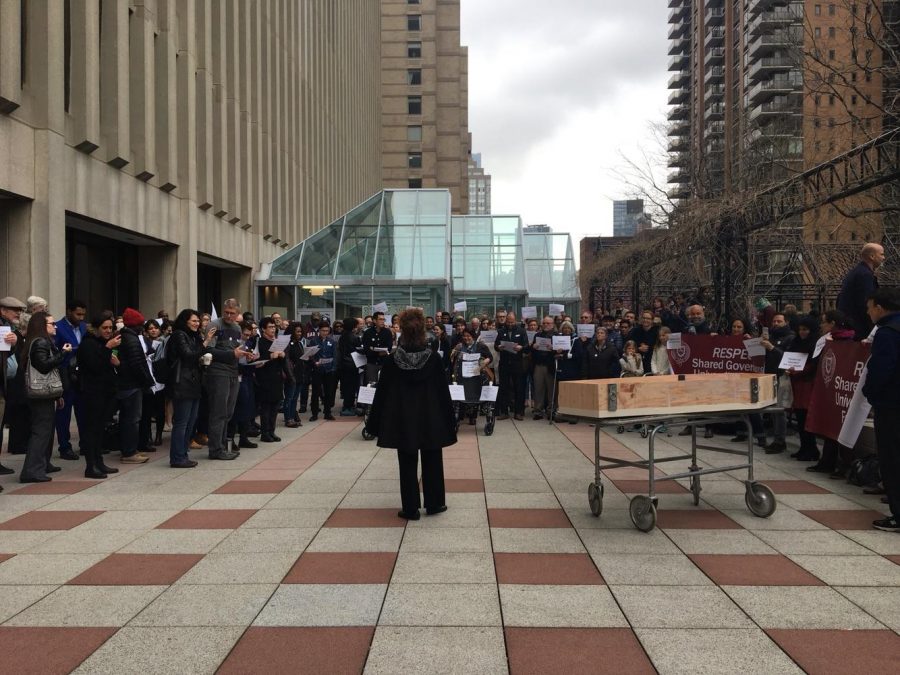 After months of back and forth between faculty and the administration, the Faculty Senate has accepted the university's salary and benefits deal for fiscal years 2018-2020. The Faculty Senate accepted their offer "under protest and in order to avoid further assault on faculty salary and benefits," according to a letter from Andrew Clark, chair of the Faculty Senate faculty salary and benefits committee.
Martha Hirst, senior vice president, treasurer, chief financial officer of the university, sent out a university-wide email today announcing the deal. The deal includes a 2.7 percent salary increase; an Enhanced Standard Plan, a Health Savings Account (HSA) plan and a Bronze plan for non-benefits-eligible employees; the creation of a university-funded Health Reimbursement Account (HRA) to help employees pay for out-of-pocket medical expenses; a safety net pool to offset out-of-pocket costs due to chronic or catastrophic illness; and a payment up to $8,000 for employees who opt out of Fordham's health insurance or who transition from family to individual coverage.
In the email, Hirst said the three-year package applies to faculty, administrators and non-union staff.
"By the standards of peer and local universities, it is a very generous package that will help slow the rise of Fordham's health insurance costs, and similarly, will help us hold the line on tuition increases while still providing our employees with excellent health insurance coverage and significant salary increases over the next three years," Hirst said.
The Faculty Senate accepted the package, but condemned many of the actions taken by the administration in the past months. More specifically, they condemned what they call "hostile and disrespectful" changes to an agreed-upon salary and benefits deal, according to a letter from Andrew Clark, chair of the Faculty Senate salary and benefits committee. In the letter, Clark claimed the university's negotiating team changed the terms of an agreement that both parties shook on Friday, April 28.
On May 1, Bob Howe, director of communications, contradicted Clark's claims and said that the Faculty Senate had "asked for additional concessions" over that weekend.
Today, The Fordham Ram reached out to Howe. He declined further comment. 
In the letter, Clark said the Salary and Benefits was "aghast" at Howe's claims, which prompted the faculty to deliver a letter on May 5 to Joseph M. McShane, S.J., president of the university, indicating the faculty made no attempt to change the terms agreed upon at the April 28 meeting.
"There was hope that Father McShane would preserve his commitment to honesty and set the record straight," said Clark in the letter. "Unfortunately, he has failed to do so and is now fully complicit with the egregious actions and lies of the administration's negotiating committee."
Clark said the faculty agreed to the offer in order to avoid hurting faculty who are already struggling financially.
"All felt that whether we voted for it or not, that we would only do so in protest, that any chance of peace would no longer be possible, and that we must continue to act now and the fall," he said in the letter.