McShane Responds to Trump's DACA Decision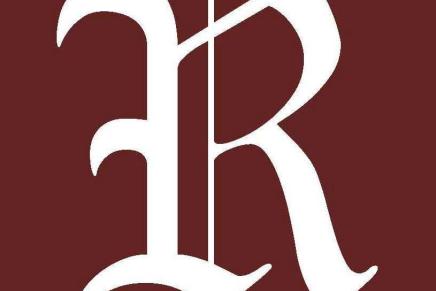 By Erin Shanahan
Joseph M. McShane, S.J., president of the university, endorsed the American Jesuit Colleges and Universities (AJCU) statement pledging to "make every effort to protect our dreamers among our students and alumni" in response to President Donald Trump's move to phase out the Deferred Action for Childhood Arrivals program (DACA).  
Trump ordered the dismissal of the Obama-era executive action this Tuesday that protected undocumented immigrants, or "Dreamers," from deportation. DACA grants immigrants whose parents' brought them into the United States before the age of 16 temporary permission to work and attend school.
Last week, McShane signed the Ignatian Network's letter, along with many other Catholic Schools. The letter asks Chief of Staff General Kelly to "protect the dignity of our nation's immigrant youth by advocating for the Deferred Action for Childhood Arrivals (DACA) program until Congress passes the Dream Act."
"Fordham sees and embraces undocumented students as valued and loved members of our community," McShane said in an email to the student body. "The University stands with these students, and we will do all we can to be effective advocates for them."
McShane has signed multiple letters in the past academic year regarding DACA. Last March, McShane signed another letter with over 560 other universities. Earlier last year in November, McShane signed a third letter with other Catholic university presidents in support of undocumented immigrants.
In an interview with The Ram this past April, McShane spoke about DACA and his own experiences as the son of immigrants.
"We have never faltered in our advocacy for DACA," McShane said. "When Dreamers first started to be talked of, both on the state and national level, I would write for it because, frankly, if the Johnson Read Act passed in 1980 rather than 1924, my brothers and I would be scrobbling over about six acres of depleted farmland in Ireland. So for me, this is personal."
There are approximately 800,000 "Dreamers" in the United States. Though, the act does not allow for students to receive federal student aid, "Dreamers" are allowed to attend college.
Under DACA, immigrants receive a work permit, driver's license and a social security number. They must renew their application every two years, though, which costs almost $500, according to the LA Times. There is no path to permanent citizenship through DACA.
The Trump Administration said it will phase out DACA over the next sixth months. It said it is Congress's responsibility to pass legislation to replace the executive action.
Contributed reporting by Victor Ordonez and Theresa Schliep.