The Fordham CMS Department Deserves More Attention From Administration
Hang on for a minute...we're trying to find some more stories you might like.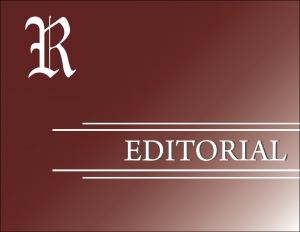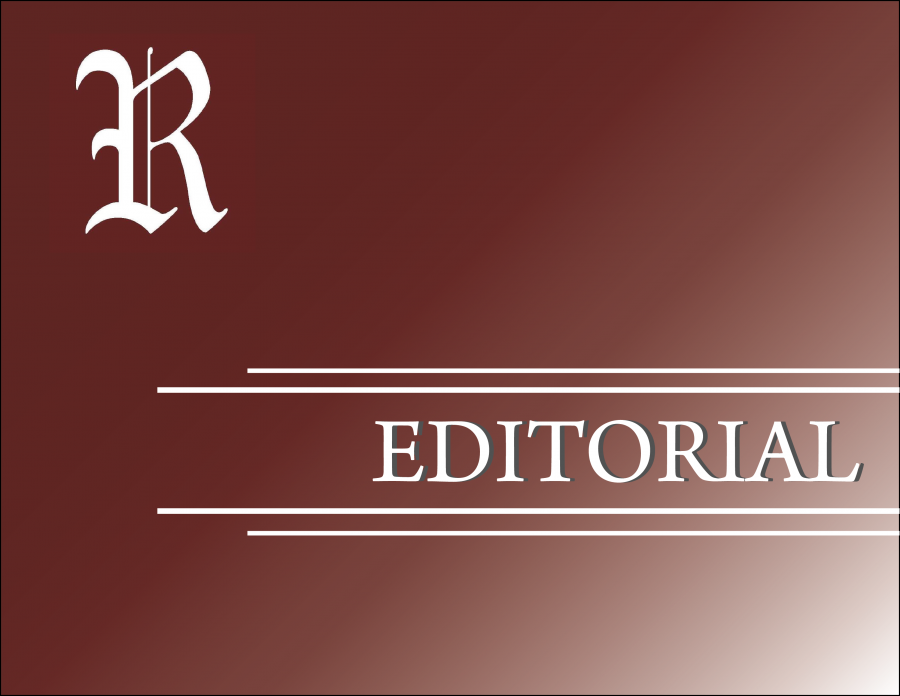 With the recent return of Fordham Student Television, the editorial board of The Fordham Ram has spent some time thinking about the Communication and Media Studies (CMS) department, specifically the academic weight it carries on our campus and whether it gets the required resources it needs to properly flourish.
There is no denying that, as a collegiate newspaper, we both value and rely upon CMS. Many students that make up our editorial staff are involved with the department in one way or another, giving us an insider's perspective on complications experienced by those in this area of study.
Whether it is a major, minor or merely an association with CMS, many staffers as well as our peers have experienced the hurdles the department faces and some of the hoops its programs must continue to jump through first-hand.
These shortcomings are not only frustrating on a structural or administrative level, but also a personal and professional one.
It goes without saying that students come to Fordham to study communications for the competitive location and countless internship opportunities. We asked undergraduates within CMS what drew them in, and many told us that, although the department did not always feel like a "real journalism program" compared to other universities, the advantages outside of the classroom helped them make the ultimate decision to attend.
When the department completely overhauled its curriculum in 2016 from five concentrations to four new majors – Journalism, Digital Technologies and Emerging Media, Film and Television and Communication and Culture – as well as a minor in Sports Journalism, it became apparent that CMS wanted to offer its students with a more specialized academic experience.
The editorial board of The Fordham Ram continues to be grateful for this change. There is no doubt that it better equips students like ourselves with the skills needed to enter an increasingly competitive industry after graduation.
However, we are troubled with the lack of administrative oversight that allowed crucial hands-on programming like Fordham Nightly News (FNN) to fall through the cracks and continues to overlook shortcomings in resources available to its student body: the makeshift studio space for Fordham Student Television being a current example of this issue.
Right now, Fordham Student TV is sharing the dance studio in Keating as its broadcasting location. Students involved in Fordham Student TV expressed their frustration at this situation. All of the equipment must be set up only to soon after be struck down with the process repeated soon after. This hinders the amount of time Fordham Student Television has in the studio and limits the amount of material they can produce as a result.
Although it is understandable that the dancers' schedule takes priority seeing as they were there first, it is unfair for these CMS students to be forced to accept Student Affairs allocating them with an insufficient space. Combined with the manner in which FNN folded and lost its studio space in the Electronic Information Center in Walsh Library due to scheduling conflicts and an inability for the Information Technology Services to find the manpower to support it, a pattern of shoddy administrative oversight becomes apparent.
We are optimistic that Fordham Student Television will better thrive because it is under the CMS department as opposed to being overseen by a department ill-equipped to handle its needs. Nevertheless, it is inexcusable for the department itself to be taxed with picking up the slack, especially because it seems the university does not regard CMS as a continued priority.
The CMS department should not have to invest over $25,000 to outfit a temporary broadcast space when a formerly functional one is collecting dust in the basement of the library. That being said, the editorial board of The Fordham Ram would like to see the university prioritize a department that brings a wealth of students to this institution, year after year.
According to collegefactual.com, a website that provides data on institutions of higher learning across the nation, Fordham saw 265 students graduate with CMS majors in 2016. Trailing close behind was Business Administration with 225 students, a major within an undergraduate program that we feel receives a disproportionate amount of resources at Rose Hill.
The upkeep the CMS department receives must improve in ways both small and large. The Walsh media lab should not have hours that are barely conducive to the schedule of a student, with programming on a limited amount of computers. No student who needs specific technical equipment to finish a class project should be met with a closed door.
When it comes to numbers, Fordham's CMS program was ranked 33 out of 537 nationwide in 2017, improving 11 places from the previous year. As of 2018, Fordham ranked fifth out of New York colleges' CMS programs. This statistical information from College Factual demonstrates that the department is not only nationally recognized but also a force to be reckoned with in the local area.
The Communication and Media Studies department at Fordham helped mold Michael Kay and Thomas Maier, Loretta Tofani and Alice Gainer, and so many more industry makers.
It is about time that the university acknowledges the potential of its current undergraduate students, as well as the generations that will follow, and gives them the critical tools to match.