Administration Transparency is Essential for Students
Hang on for a minute...we're trying to find some more stories you might like.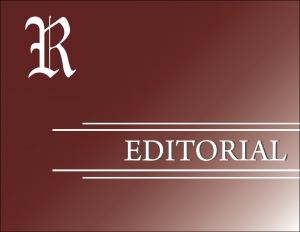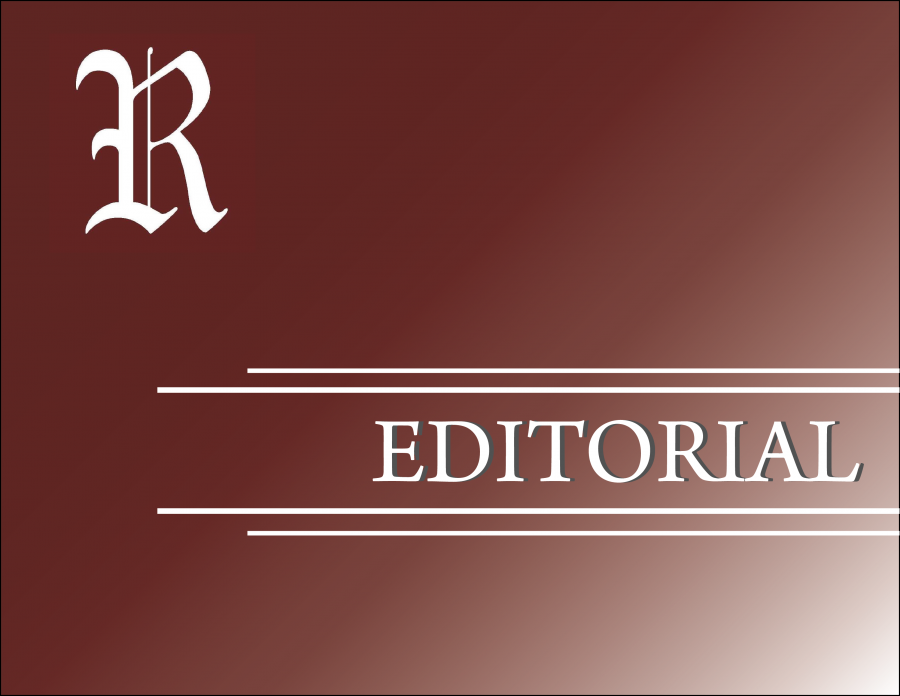 New York University (NYU) recently held a public town hall with Andrew D. Hamilton, the university president. He fielded questions from students on a wide range of topics affecting the school, from the Boycott, Divestment, and Sanctions (BDS) movement to racism. Those in attendance seized the opportunity.
Unfortunately, this type of on-the-record, open conversation between students and their university president is a foreign concept at Fordham. The editorial board of The Fordham Ram cannot recall the last time (if ever) that Father McShane made himself available to students in this capacity during his time as president.
Many administrators and faculty host town halls at Fordham, for which we applaud them. Individual class deans accept questions on the core curriculum; the Diversity Task Force took heat on, well, diversity at Fordham; even John Carroll, director of Public Safety, received criticisms from students after last year's protest at Cunniffee.
In an effort to provide increased access to information and true transparency, we would like to see this type of forum between the president and student body instituted at Fordham.
While we do not expect every conversation to be on the books, the editorial board of The Fordham Ram thinks it important that McShane dedicates a specific, discursive space so students can ask him — on the record — about issues impacting our campus.
We are surprised that even after the numerous bias incidents that rattled the Rose Hill campus in 2015, Father McShane did not speak in a town hall capacity open to the student body where he could receive questions from students in an on-the-record format.
We commend the formation of the Diversity Task Force and the tolerant environment it continuously seeks to uphold. However, the editorial board of The Fordham Ram thinks the failure to share a more substantial and open conversation from the top-down continues to be a missed opportunity.
It speaks volumes if a head of a university remains inaccessible to the student body he presides over, leaving students unable to raise their concerns in a public capacity. Fordham has not been free of controversy in recent semesters, and we believe establishing a more direct line of communication could help eradicate distrust in the administration.
For the past two years, Father McShane has met once a semester together with the editor-in-chief and news editor from The Fordham Ram as well as The Observer. This presents a unique opportunity for student journalists to ask important questions to the president that help inform our fellow students.
Although we value this opportunity, we also recognize that it is a privilege afforded to a select group and done so in an extremely insular setting.
Father McShane also holds Pizza with the President, where 12 students are able to share lunch and engage in a casual conversation. However, this is an off-the-record event that student journalists cannot report on.
The editorial board of The Fordham Ram appreciates Father McShane's commitment to conversing with students. However, we do feel that having a similar conversation in an on-the-record setting can inform our reporting and thus, the student body. We strongly believe that these informal meetings present an invaluable opportunity to see how our president interacts with students in a less scripted setting.
Moreover, the restriction student journalists are faced with at Fordham extends outside these informal lunch meetings. The Fordham Ram's news team covers Faculty Senate meetings but does so with limited access. But that access has been further restricted.
Student journalists do not have access to Father McShane's address to the Faculty Senate, nor to the subsequent question and answer session. This is an invaluable opportunity to learn about both the faculty and the president that we cannot access.
As the university's official journal of record, we cannot cover the significant issues facing our institution if our access to information is obstructed in such a capacity.
The editorial board of The Fordham Ram does not want to seem unnecessarily critical of our president. We do acknowledge that the town hall structure is not always the most effective. It can get out of hand quickly should students take an aggressive or accusatory route when asking their questions.
However, we are optimistic that Fordham students, if given the opportunity to engage in this type of dialogue, would not squander its ability to reoccur with unruly behavior.
There is a difference between passion and anger. Our student body certainly has an appetite to bring various issues to the president's attention in an impassioned, public manner. But students' agitation will only boil over into the latter category if they are not given a place to vocalize their concerns.
With that being said, the editorial board of The Fordham Ram wants our fellow students to advocate for this means of access as well.
It is troubling that student journalists are not experiencing the administrative transparency we would like. But ultimately, we cannot carry this burden alone, and others must also put on the pressure .
In conjunction with the day of action established by editors at the University of Florida's Independent Florida Alligator to celebrate the importance of student journalism, we want to reiterate that these roadblocks we experience as a collegiate newspaper hinder our ability to report the news in a fully transparent manner.
Through this editorial, we hope that our readers realize this is not just an administrative shortcoming facing student journalists' access to information but also for everyone on our campus.
A presidential town hall may not become a longstanding tradition on this campus, and that is okay. But the editorial board of The Fordham Ram refuses to accept that it cannot be done.