University Holds Prayer Service for Freshman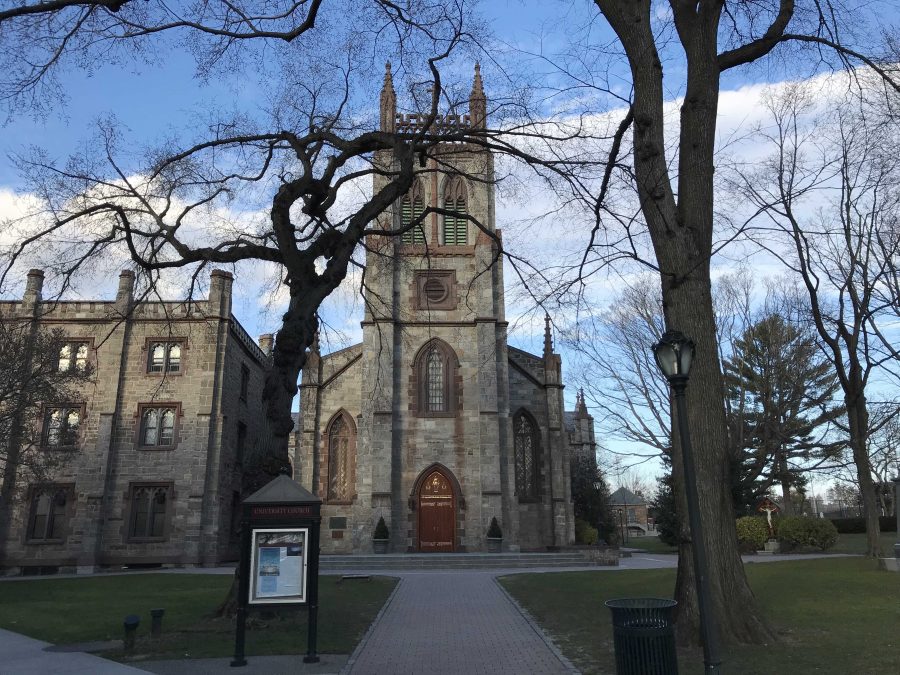 By Hannah Gonzalez
On Tuesday, Sept. 25, Campus Ministry organized a prayer service in support of Nicholas Booker, FCRH '22, who was hospitalized following his collapse in the Lombardi Fieldhouse on Monday night.
According to an email from the university Tuesday morning, the university is offering support to students in the offices of Counseling and Psychological Services, Campus Ministry, Residential Life and Christopher Rodgers, dean of students at Rose Hill.
The prayer service was arranged in order to give students another space to come together in the face of this sorrow. Katie Anderson Kuo, liturgy coordinator for Campus Ministry, worked with Fr. McCarthy and Fr. Lito to coordinate the event.
"As a group we felt that we needed to respond and offer a place for students to come together and pray," said Kuo.
Rev. Joseph M. McShane, S.J., president of the university, began the service with an update on Booker's condition.
"Let us pray for Nicholas, his family and especially for one another," he said.
The opening song "You Are Near" was sung by those in attendance. Next came a greeting from Rev. Lito Salazar, S.J., who spoke on his visit to Nicholas in the hospital.
"At midnight last night, I prayed by the hospital bed of Nicholas and anointed his head with oil," he told the gathering.
Salazar asked for consolation from God and encouraged attendants to support one another during this difficult time.
"Do for us what we cannot do for ourselves during this time," he said in his prayer. "Console us, and let us console each other."
Lito's address was followed by a reading from Isaiah, a prayer and the singing of "Amazing Grace." Finally, a candle lighting and blessing finished the service. Attendants lit individual candles and then planted them together in a bowl.
Kuo said that although difficult events can lead to a feeling of helplessness on the part of students, she hoped that service would bring students closer together and imbue them with hope.
"As we join our prayers together, we can come together as a community and feel like we're being heard," said Kuo.
Gabby Carioscia, FCRH '19, appreciated the service and the level of concern exhibited by university administrators.
"It was nice," she said. "It was inclusive. I liked that they were up to date with how he is at the hospital."
Carioscia also acknowledged the support services on campus, while also stressing the importance of individual connections in providing a network of support.
"Campus ministry is really good about [providing support]," she said. "Psychological Services too. But mostly it's going to be on a micro level, with friends helping friends."