Student Athlete Column: Spring Is Coming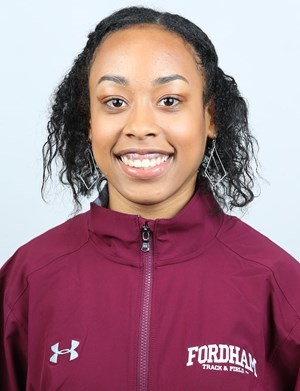 By Kaley Bell
On Feb. 2, the groundhog Punxsutawney Phil predicted that spring would come early this year, which means preparations for the new season should begin now. Along with the warmth that spring brings, it is also a time for growth. For a track athlete, spring signifies the start of the outdoor season, which is arguably its best.
Even though the spring season is about to start, we still have to close out the indoor season strong. These past couple of months we have been working hard to make sure we are able to perform well during these last few weeks and pushing ourselves to do the best we can.
While I have not competed in these past couple of meets, I have been very proud to watch from the sidelines as my teammates showcase their talent. In the Metropolitan Championships on Feb. 1, the men and women placed second and third, respectively, in one of the most competitive conferences in our area. This was their highest finish in a while. I am so proud of these successes even though I have not been directly involved in them. I am proud of everything we have accomplished so far as a team and everything that we will accomplish in the near future.
In the next couple of weeks, we have a last chance meet, A-10 Championships and ECAC Championships. We have a lot to look forward to in terms of performance and scoring, and I am excited for everyone to see what we can do.
For those of us not competing in the championship meets, we are getting ready for the outdoor season: my favorite part of track. In high school, I always looked forward to the outdoor season because indoor does not have the events that I am used to.
There are many reasons why the outdoor season is better than indoor, one being that the weather is much better. Additionally, as I stated earlier, the events are also better. I enjoyed running the 200-meter and the 4×100 in high school outdoor, but we never had them in indoor. In college, I have only run the 200-meter once and the 60-meter three times. I never ran the 60-meter in high school, so this is my first experience with such a short event. This is also my first season not long jumping. I am learning to adjust to these changes being asked of me. During the outdoor season I am prepared to adjust again.
I asked my teammates which season they thought was better just to compare the results. "The meets are more fun outdoors," said freshman Zalen Nelson. "I do better during indoor though."
Freshman Dominique Valentine said that she prefers outdoor as well. "I always had a lot more fun during the outdoor season."
Spring season is for growth, so evidently, I am ready to grow in my event experience and improve my times.