Student-Athlete Column: A Much-Needed Break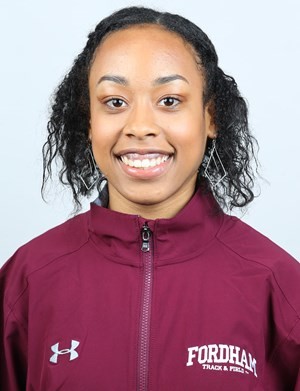 By Kaley Bell
I was so proud of my track and field teammates when I saw that we competed well in the A-10 conference meet in Virginia and the ECAC/IC4A championships in Boston. The women placed 9th in the A-10s, and the men placed 8th. In the ECAC/IC4A meet, the women placed 16th, and the men placed 17th. I saw how many individuals also performed very well. The outstanding performances of a select few allowed for the team to perform at their best ability. Seeing your teammates do well always makes you want to do well, too.
After the success of the team, we were granted a week off. We called it our "NARP week" because it was the only time of the year that we were able to act like NARPs, or Non Athletic Regular People. Instead of waking up for practice everyday, we were able to sleep in like the rest of campus does. Unfortunately for me, I was sick during this week, but I was still able to take advantage of the opportunity to let my muscles relax.
During my NARP week, I took a lot of naps. I went home for the weekend, and I was able to enjoy some much-needed rest and relaxation. Even while I was home, I still had thoughts about the upcoming season. I was looking forward to beginning workouts again and seeing what I could accomplish in my first collegiate outdoor season.
When I came back from my NARP break, it was back to the grind. We started up again with our hard Monday workouts, and ever since we have been bringing back the workouts full force. Our head coach, Thomas Dewey, had us set goals for this upcoming season. Instead of us simply saying our goals, he had us write them down, a task I thought would be very helpful. In order for a goal to be reached, we have to speak it into being, a process that includes writing the goal down and working hard to achieve it. Writing down my goals encouraged me, and seeing them on paper helps me envision their achievement. I know that it takes time for our goals to be met, but it also takes work, and I plan to work hard to achieve these goals.
Coming back from my sickness, it took a lot more for me to train hard, and some days, I felt really weak. I knew I had to push through because I am determined to be better this season. Even while I was a NARP, I still had the athlete in me saying that I must get better. I guess there really is no difference between a NARP and an athlete after all.