Chernow's Washington Bio is Fit for a President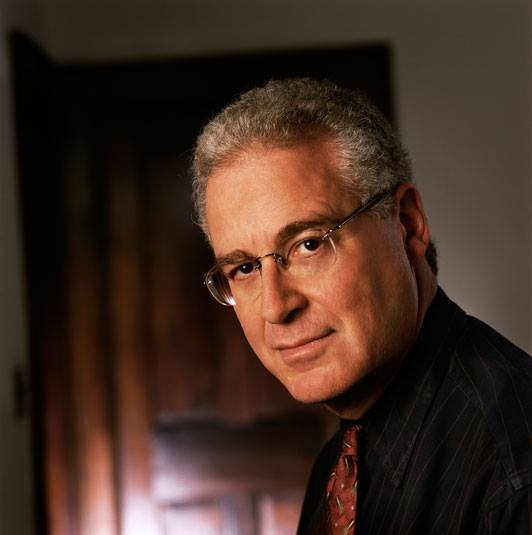 By Eliot Schiaparelli
After learning in a podcast, or maybe The New York Times, that former President George W. Bush was an avid reader of U.S. presidential biographies, I decided to embark on my own quest to read at least one biography of each U.S. president.
I consider myself a bit of a history buff, with a particular interest in the presidency. That said, I tend be more interested in fiction for my pleasure reading, and I also have a bit of a Netflix addiction. I tend to listen to a wide variety of podcasts to learn about current and past events.
Between schoolwork, The Ram and other activities, I rarely find time to sit down and read for pleasure, but I figured if a president can do it, then so can I. Unfortunately, I was quite mistaken and didn't even embark on my quest until Christmas break of 2018.
Starting chronologically, I Googled a list of the "best George Washington biographies" and found plenty of praise for Ron Chernow's "Washington: A Life." Instead of sitting down and reading the famously lengthy account, I took the easy way out and downloaded it on Audible.
With a daunting 42-plus hours of narration ahead of me (that's 900 pages, for those keeping count), I started the recording on my flight home to meet my family in Florida. It took me about three weeks — the entire break — to finish the entire audiobook.
In his introduction, Chernow says his goal was to paint a complete picture of Washington's life in one volume, and he does so masterfully. As I learned, it's hard to write a biography of Washington because so much content already exists about him. In fact, many works about him take up multiple volumes. In addition, Washington's own writings and those of his peers were meticulously preserved due to the fame he had already accrued. Washington himself was also extremely concerned with his legacy. For this reason, he kept great track of his papers.
Chernow's book creates a clear image of the "revolutionary" times, in which Washington lived and how calculated he had to be. It goes into great depth about his controversial and sometimes conflicting views on slavery as well as how he treated some of his slaves. For instance, he inherited 10 slaves when he was just 11 years old, and owned over 120 by the time of his death. Many consider this a disturbing legacy for someone who believed so deeply in freedom and liberty.
Chernow goes deeply into Washington's personal relationships: from how he and his mother eldom got along, to his relationship with his wife, Martha, who was a mother and a widow when she took Washington as her second husband. Chernow also describes the close, platonic relationship Washington had with Elizabeth Powel that could have easily blossomed into much more. Among the more intriguing parts of Chernow's account of Washington's life are some of the details on how deliberate Washington was in crafting his own image for future generations. For instance, Chernow relates that Washington wanted to be remembered for his military exploits.
During his lifetime, a statue was commissioned for the Virginia State Capitol building. Considering his legacy, Washington decided that the artist should portray him dressed in military garb, rather than a toga as was common at the time. Chernow compellingly weaves together Washington's role in momentous historical events with seemingly minor, though telling, personal anecdotes to depict George Washington — farmer, husband, politician and general; fighter for liberty and owner of slaves.
While the sheer length of the work may be intimidating, Chernow manages to keep it interesting and engaging. It is, in my opinion, a masterpiece. Try reading a biography, whether it's of your favorite painter, a comedian or even a businessperson. You might learn something. So far, I've also loved "Becoming" by Michelle Obama and Trevor Noah's "Born a Crime." As for my presidential biography goal, I'm taking recommendations for John Adams.