USG Discusses Title IX and Gender Inclusivity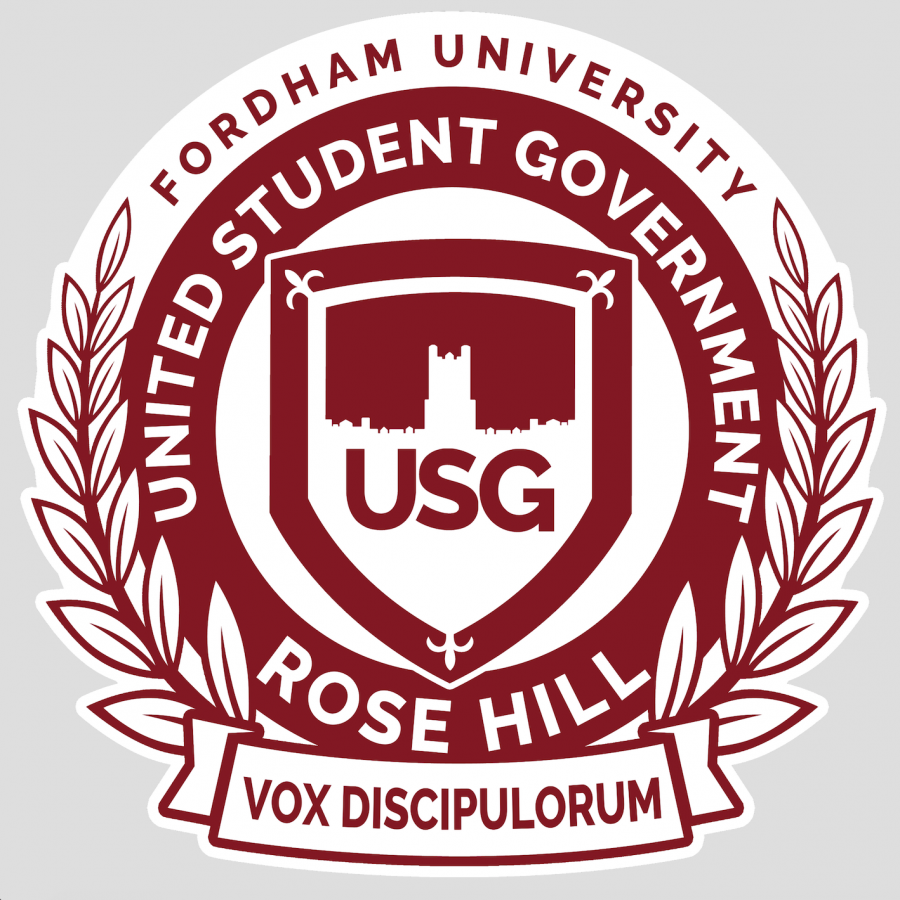 By Kristen McNerney
At the Senate meeting on March 28, Executive Vice President Kaylee Wong, GSB '20, brought light to Fordham's gender-inclusive housing policy, which she said is in place to make students who are transgender or gender non-binary feel more welcome.
Wong said the policy should be made available on Fordham's website to encourage growth at a Jesuit university.
Vice President of Rose Hill Patrick Fox, FCRH '20, presented information on what will be a Rose Hill career exploration course, modeled after Gabelli's Career Exploration Integrated Project.
Fox, along with Senator Ryan Dicorpo, FCRH '19, said the class is a one-credit elective, taught by members of Career Services, to introduce students to professional opportunities in liberal arts fields, and provide assistance with resumes, cover letters and creating professional social media platforms.
In an effort to make USG more transparent, Senator Nicholas Abbasio, GSB '21, proposed a multitude of layouts for seating guests at future USG meetings. The Senate is still deciding on which option is best.
Senator Abbasio is also working on having all uneaten food from the cafeteria sent to Part of the Solution (POTS) to be donated.
Katie Mercanti FCRH '19, delegate from Campus Activities Board, said that Spring Weekend will include a ferris wheel on campus and two other rides.
Vanessa Reyes, FCRH '19, delegate from Commuter Students Association, reminded senators that Bronx Celebration Day is April 6, and will include a multitude of vendors, music and food. She said a commuter appreciation reception will be held on May 3 from 1-3 p.m. at an unknown location.
Model UN won Club of the Month, as members attended their first international conference in Madrid during spring break.
President Connor Sullivan, FCRH '19, awarded Senator of the Month to Senator Dean Corrado, GSB '19.
Dean Arcuri said Senior Week tickets are still on sale, but there are few available. Co-advisor Stephen Esposito said Commuter Assistant applications are due April 5.
Esposito also encouraged senators to attend the Global Diversity and Inclusion Conference on Wednesday April 3.
Senator Carsyn Fisher, FCRH '21, said she is working on putting together packets for RAs on how to implement diversity programming.
Senator Katie Keane, GSB '21, said she is working on a list of all non-working water fountains on campus.
Senator Margaret Rothfus, FCRH '20, said there will be a sustainability brunch on April 28 in which members of the committee will be tabling.
Senator Griffin LaMarche, GSB '22, said installation for printers in freshman dorms will begin shortly.
USG will be holding a constitutional convention on Thursday, April 4.