Volleyball Drops Five-Set Battle of the Rams to Rhode Island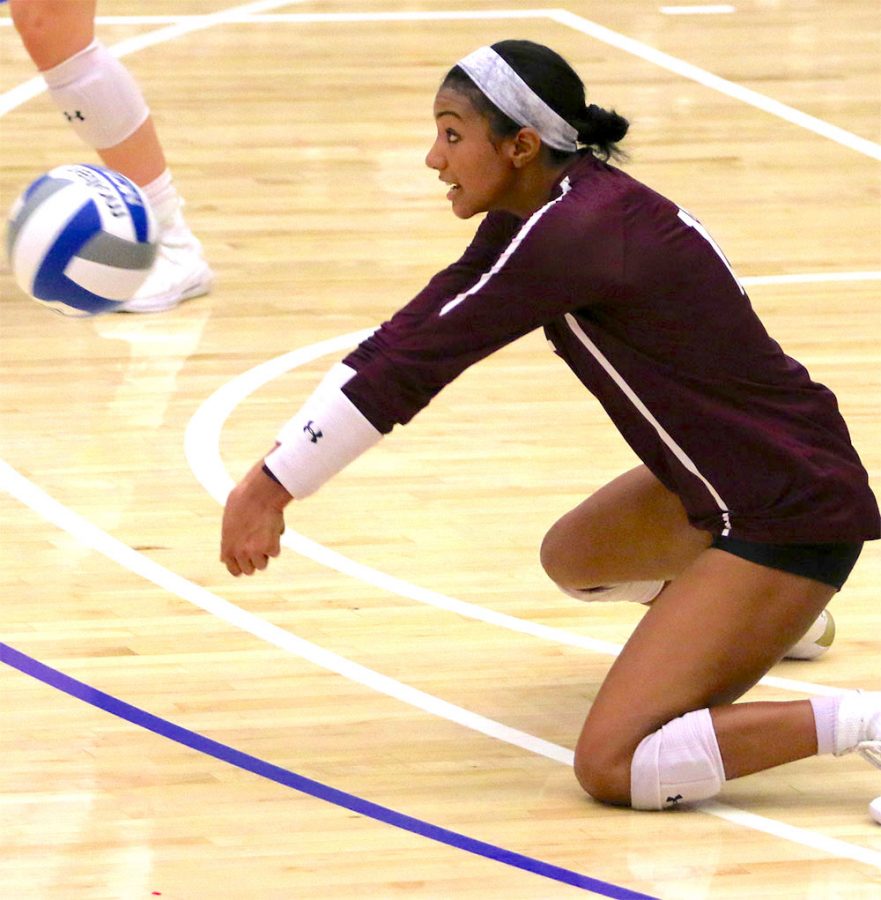 Gigi Speer, Contributing Writer
October 2, 2019
At the start of Atlantic 10 play, Fordham Volleyball matches its record of 7–6 at this time last year after falling to Rhode Island 2–3 on Saturday, Sept. 28 in South Kingstown.
Both teams finished the 2018 season with a .214 win percentage, and the match on Saturday was close — 25–27, 27–25, 25–20, 22–25, 18–20 — across five sets. With a 2–1 lead going into the fourth, the Rams fell only three points shy to propel them into a nail-biting fifth, which Rhode Island took by two points.
"The game was a tough loss, but I think it's going to fuel us to work even harder as the season progresses," said sophomore Bella Urena, who finished the match with nine kills and two blocks.
"I'm super excited to see what the future has in store for us," she continued, alluding to the many season highs they notched this match: 64 kills, 106 digs, 60 assists and 15.5 total blocks.
In addition, senior libero Morgan Williams set another personal record: her 40 digs breaking Maria Rodenberg's record of 38 in 2013, and coming just shy of her own best of 42 achieved two weeks ago at Dartmouth.
Each of the starting setters achieved double-doubles: freshman setter Megan Brzozowski finished with 36 assists and 14 digs and sophomore Makaela Tanaka with 18 assists and 15 digs.
Junior McKenna Lahr led the offensive force once again with 20 kills at a .263 percentage, and also managed three blocks, 17 digs and an ace. Freshman Aria De La Rosa had 10 kills over a .391 percentage, and senior Elise Benjamin also finished with 10 kills and managed six blocks.
Urena emphasizes the closeness of the squad as what sets them apart from previous years: "We're really excited about moving forward in the conference, and we know what we need to work on in order to succeed. I think that this year our team chemistry is something that's really going to help us this season."
The Rams will head over to Saint Louis on Friday, Oct. 4 to face the Billikens at 8 p.m., and they will match up against the Dayton Flyers on Oct. 6 at 12 p.m.