Athletes Get Real About Their Mental Health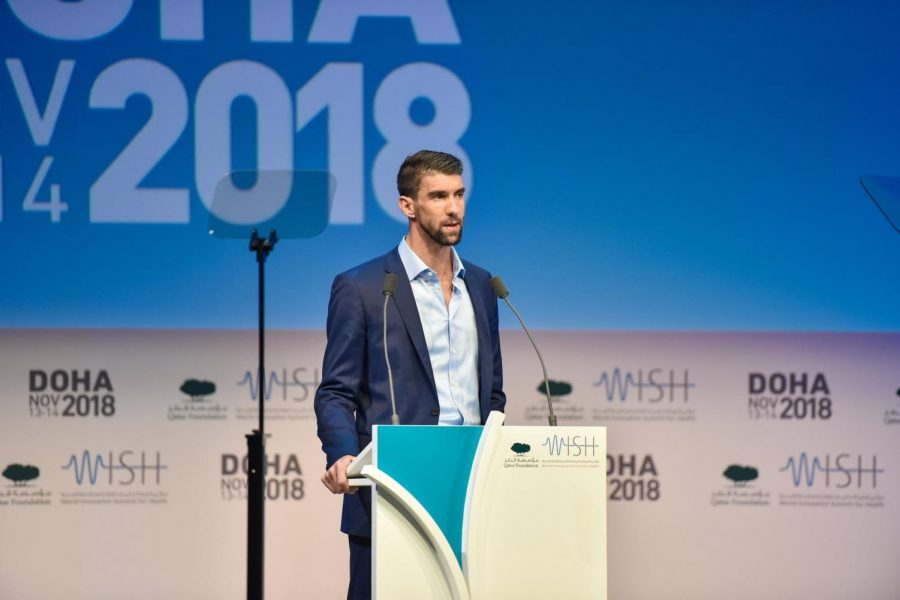 Kelly Christ, Columnist
November 20, 2019
This month, NBC Sports released "HEADSTRONG: Mental Health and Sports," a documentary featuring several famous athletes who detail their struggles with mental health during their careers. The project highlights the shame surrounding mental health in the world of sports.
The stigma has been around practically as long as the sports themselves, but professional athletes have finally made the decision to combat the stigma. They have come forward to pave the way for a new outlook at athletes' "hidden opponent": mental health.
Recently, several professional sports organizations have made headlines for improving the mental health resources available to athletes. One of these initiatives, and perhaps the cutest of all, was the adoption of Zoë, the one-year-old French Bulldog who acts as an emotional support dog for the NFL's San Francisco 49ers.
The team's Director of Player Engagement, Austin Moss, adopted the dog in October of last year. Since then, the players have welcomed Zoë with open arms, demonstrating their love for the dog in the multitude of photos posted on the dog's official Instagram page (aptly titled @the49ersfrenchie, which I highly recommend following). Moss explained that Zoë helps the team to relieve stress and express their emotions openly.
The NBA has instituted new rules for the 2019–2020 season, requiring the attendance of team executives at a meeting with mental health and wellness providers. The new rules require teams to have at least one full-time mental health professional in the team's crew, a licensed psychiatrist and a "written action plan" for mental health emergencies.
These changes were all motivated by athletes revealing their own struggles. Kevin Love, an NBA all-star playing on the Cleveland Cavaliers, suffered a panic attack mid-game in 2017 and opened up about it in a poignant essay titled "Everyone is Going Through Something" for The Player's Tribune.
Love highlights a key problem with the understanding of mental health in the world of sports. Unfortunately, men still dominate professional sports in the mainstream media and are hailed as the embodiment of the ideal masculine hero, saving the day with stoic strength.
Love explains, "You learn what it takes to 'be a man.' It's like a playbook: Be strong. Don't talk about your feelings. Get through it on your own."
Unfortunately, these ideas lead men to avoid seeking help or even talking about their emotions. This is far from limited to the realm of sports.
The NBA's implementation of these mental health policies is a huge step in the right direction. Professional sports present many unique issues that affect mental health, including a busy travel schedule, high-stakes games, public notoriety and a constant stream of fan criticism. In baseball especially, players have spoken out about being the target of verbal attacks from fans in the stands while on the field.
New York Yankees reliever Adam Ottavino, who made several high-stakes appearances in this year's American League Division Series and American League Championship Series, told The New York Times that he has made journaling a key part of his daily routine. In his "little black notebook," he writes positive affirmations about himself to stay motivated.
Ottavino's openness set a precedent for his teammates to be open about their own mental health. Zack Britton, another reliever for the Bronx Bombers, said in response to Ottavino's habit, "I'm not the only weirdo that keeps a log."
Ottavino and Britton hold perhaps the most stressful and high-pressure positions on the team. They are called in to protect the team's lead and to prevent the opponents from scoring. If they make a mistake, the responsibility will fall squarely onto their shoulders, especially in the eyes of fans. This pressure plays a huge role in the mental game of pitching.
If a player misses a shot, a pitcher gives up a walk-off home run, or a quarterback misses a catch, they will likely be berated on a multitude of sports talk shows the next day. Often, players must meet with the media immediately after the game in the locker room.
After a tough loss, this can be especially stressful. While these pressures are largely unavoidable, measures to assist players in their mental health can mitigate the larger negative consequences.
The better players are able to cope, the better they will perform in the game. More than that, it is important to remember that athletes are people like the rest of us, who deserve to be happy regardless of performance.
Twenty-three-time Olympic gold medalist Michael Phelps seemed like a freak of nature for his unmatched abilities in the pool. Phelps recently chose to take on the role of activist. He has been incredibly open about his story of dealing with anxiety and depression. While some may think that one as successful as Phelps could never feel depressed or suicidal, he proves that athletes are human too, as he has struggled with these very issues himself.
Mental health affects everyone, and this issue causes us to see athletes as not invincible super-humans, but instead individuals who struggle with many of the same problems as everyone else. One player speaking out often leads to a domino effect, in which other players are given the confidence to speak out themselves and become their own advocate. Their work has contributed to these initiatives that will help future generations of athletes still to come.
As Kevin Love wrote, choosing to seek help was "one seemingly little thing that turned out to be a big thing."