Rewind the 2010s: Streaming Changes the Game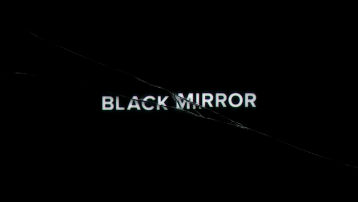 Katie Schulte, Contributing Writer
November 20, 2019
Hang on for a minute...we're trying to find some more stories you might like.
"Black Mirror" (2011-)
Inspired by "The Twilight Zone," this anthology by satirist Charlie Brooker critiques humanity's flaws, magnified in unique episodes through technology's exploitation. The show shocks audiences into reflection and, often, fear of the future if the status quo does not change.
"Veep (2012-2019)"
What TV often fails to include in political dramas is not hypocrisy, but rather the ridiculousness of it all. In many ways, "Veep" set the stage for the 2016 election. The real-life parallels paired with sharp profanity and cutting insults made the show immensely successful. The truth underlying the show is that power causes corruption, and all we can do is cynically laugh as Julia Louis-Dreyfus and her absolutely terrible, incompetent team plunder through each questionable decision.
"Broad City" (2014-2019)
Abbi Jacobson and Ilana Glazer created and starred in the series that explores the lives of two 20-somethings figuring it out in New York City. Each episode is its own chaotic adventure, from Lil Wayne concerts to odd jobs at Soulstice. As much as it is a tribute to the fantastically weird microcosm of NYC, the stars also demonstrate the unbreakable bond between best friends.
"The Good Place" (2016-)
In an era dominated by streaming, the legendary sitcom creator Michael Schur, known for "The Office" and "Parks and Recreation," brought his lovably flawed characters into the late 2010s. "The Good Place," unlike Schur's previous shows, is ambitious in the way it brilliantly ties humor to difficult subjects like philosophy. He asks whether people can change for the better, especially in our world, where bad news seems incessant.
"Big Mouth" (2017-)
"Everything is so embarrassing," complains Andrew (John Mulaney) in the pilot episode. This sentence captures the essence of Netflix's animated series "Big Mouth," created by Nick Kroll, Andrew Goldberg, Jennifer Flackett and Mark Levin. The show is composed of hilariously awkward early puberty moments, and creates an open space for questions to be asked.
"Schitt's Creek" (2015-2020)
Thanks to its meme-ability and a boost from Netflix, the Canadian cable show took off in the United States. The story follows a mega-wealthy family that loses everything except for a town that Johnny Rose bought his son, David, as a joke. The Roses must figure out how to make it in this town which, at first glance, they don't fit into.
"Orange Is the New Black" (2013-2019)
This show changed television forever, creating binge-watching culture as one of Netflix's first original shows. More importantly, without traditional restrictions from cable networks, Jenji Kohan's powerful storytelling opened the door to tell women's stories. Queer and transwomen, people of color, immigrants, those with mental illness and battling addiction and assault survivors have a voice in this series, which explores the lives of the inmates of a women's prison.
"Game of Thrones" (2011-2019)
HBO struck gold with the epic drama "Game of Thrones." Besides the sheer magnificence of the show's production, its significance is upheld by fans, who come from all cultures, ages and places. Television is no longer about simply sitting down in front of a screen, but rather an active experience — for example, live tweeting.
"Pose" (2018-)
"Pose" centers on the black and Latino LGBTQ and gender nonconforming ballroom scene in New York City in the late '80s and early '90s. It made history with the largest regular cast of trans and LGBTQ actors. Too often, cis people have been cast as trans characters. This show has helped to break the binary.
"Breaking Bad" (2008-2013)
Though it started in 2008, the show's epic finale in 2013 solidified its legacy in the 2010s. In each episode, creator Vince Gilligan ended with suspense that kept viewers coming back for more. And even though the story of chemistry-teacher-turned-meth-kingpin Walter White was in no way fast-paced, it was the slow burn that hooked audiences.
"Insecure" (2016-)
With the increasing prevalence of shows like "Girls" and "Broad City," the stories of 20-something women finding themselves became a landmark of popular culture. However, none of them centered around the experience of a black woman. "Insecure" narrates black womens' lives in a multifaceted, complex light. The normalcy of the characters is groundbreaking in our prime television realm, which previously only granted this privilege to white women.
"Stranger Things" (2016-)
Everything about "Stranger Things," the hair, clothes and Starcourt mirrors the 1980s perfectly. The supernatural thriller created a world inspired by the '80s but still manages to be enthralling and relevant in today's society. It appeals to the whole family, from young kids to adults who grew up in the '80s playing Dungeons and Dragons themselves.
"Atlanta" (2016-)
Donald Glover's "Atlanta" is an experimental exploration of race, class, gender, relationships and the entertainment industry. Even during absurd moments, such topics are effortlessly intertwined in the plot. Thanks to its versatility, the show continuously surprises audiences with its hilarious and brutally honest points about humanity. "Atlanta" deftly eludes genre, mixing dark comedy, horror, coming of age and drama.
"The Americans" (2013-2018)
"The Americans" is a textbook example of perfect realistic fiction in the way it captured the essence of spycraft during the Cold War. Aside from the production quality and stellar acting on behalf of protagonists Keri Russell and Matthew Rhys, the show's legacy rests on the haunting sense of familiarity and the cyclical nature of world conflict. It matches the fear and suspicion of the past era with that of the new technological era, asking who is watching now.
"Fleabag" (2016-2019)
Phoebe Waller-Bridge's "Fleabag" is a tour de force in dramedy. The audience feels Fleabag's inner turmoil as she confesses to the camera what she can't tell the people in her life, who assume she is greedy and depraved, as she believes herself to be. Over the two seasons, she struggles to express her feelings and resorts to self-sabotage. By the finale, Fleabag still is not perfect. She has a chance for redemption, though, which gives the audience hope for themselves too.
"Rectify" (2013-2016)
The depiction of a wrongly convicted man escaping death row is especially poignant when men like Rodney Reed have barely done so in real life. Rather than looking at the trial that created the issue, "Rectify" examines life after the traumatic effects of being imprisoned, the analysis of the family unit in the face of such and moreover, a failing system.
"Big Little Lies" (2017-)
The star-studded series gives us a look beyond the fairytale façades of wealthy Monterrey families. Based on Liane Moriarty's novel, the show highlights the experiences of women that must be silent in the face of their abuse and assault and the power dynamics that encompass this community. The second season captures the #MeToo movement — Celeste (Nicole Kidman) and Jane's (Shailene Woodley) credibility is repeatedly questioned.
"Key and Peele" (2012-2015)
This duo explores race, gender, relationships and everything in between in their Comedy Central series. They used comedy not only to make important commentary on American politics, but also to provide an escape. Their brilliant performances and production of the show served as a precursor for the later success Jordan Peele would have as director and producer of the groundbreaking films "Get Out" and "Us."
"BoJack Horseman" (2014-)
Following major Netflix dramas like "Orange Is the New Black," "BoJack Horseman" seemed inconsistent with the platform's original content. The protagonist, voiced by Will Arnett, is a depressed, alcoholic horse who starred in a 1990s sitcom. The poignant comedy doesn't shy away from difficult topics, delving into the dark side of Hollywood by highlighting the vanity and depression pervasive in celebrity culture.
"Rick and Morty" (2013-)
"Nobody exists on purpose, nobody belongs anywhere, everybody's gonna die." Despite the creators' intentions to make a show without regard for any success, the hilariously crass and nihilistic series has become a cult classic among its millennial audience. Rick, a mad scientist, and his grandson, Morty, who doubles as a sidekick, go on cosmic adventures in a unique blend of sitcom and sci-fi that explores the loneliness of genius.