Eighth Grade Ballet Dancer Switches Things Up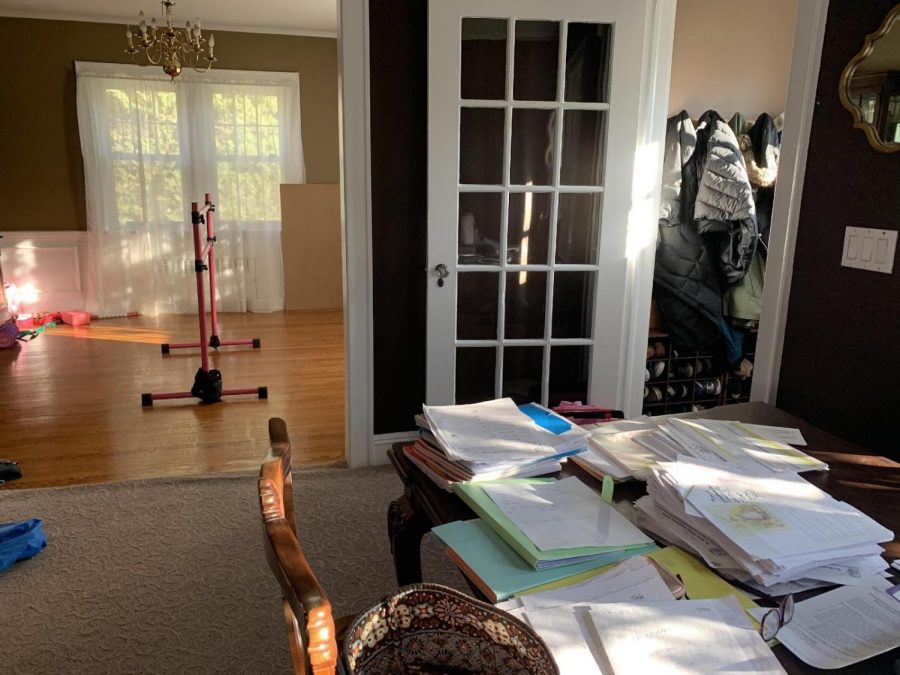 Tereza Shkurtaj, Contributing Writer
April 1, 2020
Under normal circumstances, Elizabeth Bodan, an 8th grader at Eastchester Middle School, would most likely be attending dance class after school and then frantically trying to finish her homework on time before bed. Unfortunately, the circumstances have changed — and "normal" seems a long way away. 
Bodan started dancing at the early age of two. It has not only become her passion but a routine part of her daily life. After school, Bodan attends classes at the Manhattan Youth Ballet, a pre-professional ballet program in New York City, and takes supplemental classes to help her keep up with alternate dance styles, such as contemporary. 
In early March, New York State Governor Andrew Cuomo made the decision to shut down public schools, restaurants and any close-knit spaces that could be of the potential risk to the general public. As a result of the global COVID-19 pandemic, many schools have turned to online learning, many restaurants have become take-out and delivery only and many stores have had to close their doors in order to protect workers and shoppers alike. 
In accordance with state laws, dance studios and programs around the country have also been canceled, but this has not stopped the dance community from coming up with creative ways to keep dancers' bodies moving. 
With the current quarantine keeping the public indoors, Bodan's mother, Catherine, was determined to keep her daughter busy and in shape. 
"We have a huge dining room table sitting amongst our couches and chairs," Bodan said. 
In an attempt to make space for her and her older sister, Caroline, to continue to dance, their mother emptied out the dining room and converted it into a makeshift studio — one that included a portable barre Bodan was given for Christmas, which she is happy to be put to good use. 
Bodan now practices her skills every day from the comfort of her own home, usually practicing for 45 minutes and then using the rest of her time to stretch. 
"Because I'm usually so busy during the week, I generally don't really have time to stretch after class. But it's a good thing to do," Bodan said. "So I've been taking advantage of the time and space to do some stretching while my body's warm."
Bodan uses Instagram to follow along with her teachers, such as Ashley Bouder, a guest at the New York City Ballet, and other well-known dancers in the community who are using social media to reach those looking for normalcy in the midst of chaos. 
"Nothing can really replace a live class, with teachers coming up and correcting you and being able to focus on your personal strengths and weaknesses" Bodan said. "But I think it's really great that so many professional dancers are trying to help out the younger dancers … to make sure that we're not falling behind too much with the circumstances we can't really control."
Dancers from around the country are tuning into live streams from Instagram and other platforms to continue refining their skills. Many of these participants understand the time and effort being put in by professionals online and have started donating money in hopes of supporting their acts of kindness. 
While Bodan still lives in uncertainty — unsure if her dance school will continue to uphold end of year performances — she does not intend to stop practicing.
"I feel like that just goes to show the spirit of dancers," Bodan's sister, Caroline, said. "To adjust to the situation at hand and keep doing what we love."