April 24, 2019
By Katie Morris Today, memes are the easily identifiable...
April 24, 2019
Next time someone asks you to donate to their GO! trip, I urge you to understand the context.
Twitter is Full of Misleading Ledes
April 24, 2019
Even if it takes an additional half an hour, it's worth your time to read up on stories you find interesting.
April 24, 2019
In order to limit the costs incurred by both students and the university, Fordham has invested in providing mental health resources to the university community.
Respecting the Life and Memory of Sydney Monfries
April 17, 2019
The Fordham Ram condemns the sensationalism of some media outlets' coverage of the death of Sydney Monfries, FCRH '19.
Jesulit, Barstool Fordham Don't Know What the Fordham Community Is
April 15, 2019
Someone who still wants him to be the performer despite all of that so they can stumble through "Crank That" on Martyr's Lawn is supposedly more "representative" of Fordham than USG and others who were happy with that decision and also want Kingston removed.
Freshman Helps Club Soccer Find Success
April 24, 2019
Owen Thorsteinsson, FCRH '22, is a young standout on the club soccer team.
Catania's: Serving Superb Slices Since 1949
April 24, 2019
Catania's has a decent selection of classic Italian slice shop foods and a great selection of calzones available.
FET Empowers Women With Feminist Playwright
April 24, 2019
While a mish-mash of people and narratives, there was one unifying thread in the playwright: feminism is a framework in which all people can find a place.
The Fordham First Year Experience: Three Rams Recall Personal Journeys
April 24, 2019
College is full of constant change that everyone has no choice but to blindly leap into.
Revolting Against Expectations, Learning Self-Love
April 24, 2019
The way that BTS embraces its faults and tries to grow and become better people while also bringing more love into the world has really made me try to do the same.
The Impact of Social Media on Eating Disorders
April 24, 2019
Men's Tennis Ends Regular Season With Win at Eastern Florida
April 24, 2019
Unlike the matchups of the previous few weeks, this match did not see Fordham come out of the gate particularly strong, as it dropped the doubles point.
Track and Field in Two Places This Weekend
April 24, 2019
Fordham Track had some more standout performances this past weekend in New York and New Jersey.
April 24, 2019
Tarabek went 10 for 18 on the week, including a 5 for 7 afternoon on Tuesday at Fairleigh Dickinson.
Softball Sweeps Saint Joseph's to Win Its Tenth Straight Game
April 24, 2019
Six different Rams tallied multi-hit performances, while every starter recorded at least one hit.
Golf Finishes Fifth, Nieves Finishes Third at Rhode Island Invitational
April 24, 2019
Junior Tomas Nieves was the star of the week for Fordham Golf as the team competed in Rhode Island.
In Spite of Break, Rowing Races on Easter Weekend
April 24, 2019
Fordham was off for much of this past week, but that didn't stop Fordham Rowing from competing.
Fordham's Graduate Schools Move in U.S. News & World Report Rankings
March 26, 2019
U.S. News and World Report released its annual graduate school rankings, naming the Gabelli Graduate School of Business as #63 in best Business Schools, and Fordham's Education and Law Schools both at #37.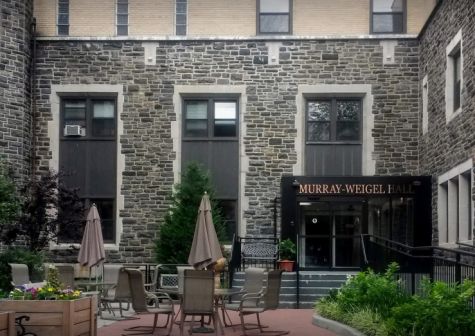 University Addresses Clerical Abuse Allegations After Jesuit Northeast Province Releases List
January 16, 2019
The university and its board of trustees addressed the Fordham community after the Jesuit Northeast Province released its list of credible abuse allegations.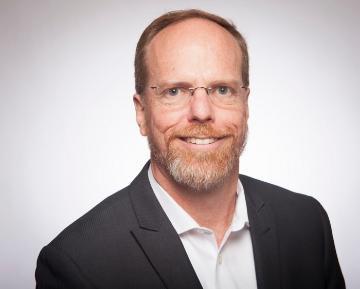 University Names Dennis C. Jacobs, Ph.D., As New Provost
January 14, 2019
The university named Dennis C. Jacobs, Ph.D., of Santa Clara as its new provost. Jacobs will fill the position this July.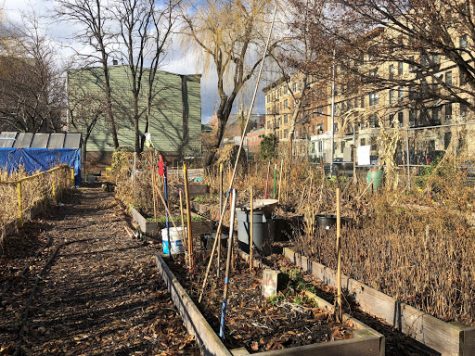 Garden of Happiness Supports Community Through Hot Sauce Sales
December 5, 2018
Local garden focus on community along with commercial partnership.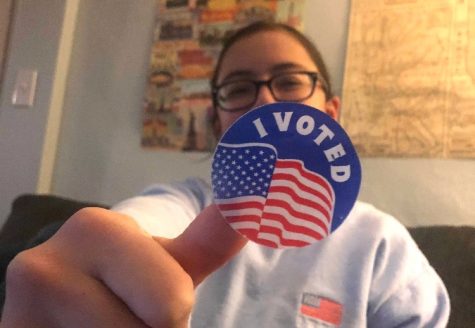 College Students Face Difficulties in Voting Absentee
November 28, 2018
Many out-of-state students at Fordham ran into problems while attempting to apply for and mail absentee ballots.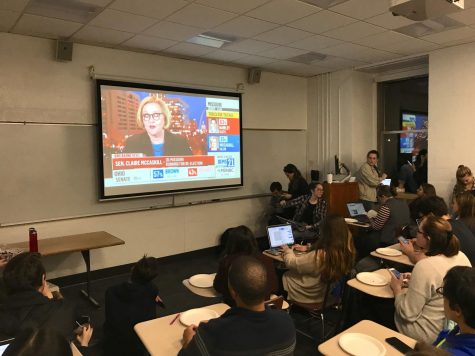 Democrats Narrowly Take House of Representatives
November 7, 2018
In this midterm election, Democrats took over the House of Representatives while Republicans maintained control of the Senate.
Respecting the Life and Memory of Sydney Monfries
April 17, 2019
The Fordham Ram condemns the sensationalism of some media outlets' coverage of the death of Sydney Monfries, FCRH '19.
April 10, 2019
"Join the cultural moment, be one of the millions watching GOT this Sunday – if for no other reason than to strengthen the connections with those around you going forward."
Ramshackledness of Ram Registration
April 3, 2019
Fordham must take steps to clean up its registration process and requirements if it wants to keep enrolling students in the first place.