USG Discusses Accuracy of Covid-19 Reports
September 23, 2020
This past Thursday, Sept. 17, the United Student Government (USG) discussed the accuracy of campus COVID-19 case reports. Multiple senators brought up the issue of the vague numbers from Fordham officials.
Student Run Instagram Accounts Call out Racism At Fordham
September 23, 2020
Instagram pages @blackatfordham and @letstalkaboutitfordham post testimonials of the implicit and explicit racial biases they face, as well as instances of sexism, homophobia and other discrimination.
USG Elects New Freshman Senators
September 23, 2020
The Rose Hill Class of 2024 has elected four out of five of their Class of 2024 representatives for the freshman senate. The winning candidates for the Rose Hill Class of 2024 were Farah Elrakhawi, FCRH ''24;, Gabrielle Leigh Simporios, FCRH ''24;, and Cole Mullins, FCRH ''24.
Traditional Standardized Testing Must Be Re-evaluated
September 23, 2020
We need to dig deeper and find a way to make a test that truly just evaluates a student's academic vigor, not get rid of the ACT/SAT and cite it as a lost cause.
Death of Elie Che Draws Attention to Anti-Transgender Violence
September 23, 2020
Just as Elie Che advocated against violence against the trans community while she was alive, we must continue her legacy and stand up against this unnecessary violence.
September 23, 2020
Prison has certainly become more American than apple pie.
Fordham Must Enforce Comprehensive Testing Policies
September 23, 2020
With the uptick in confirmed cases at Rose Hill emerging around the same time that the second test is required, the need for adequate accessible testing is more apparent than ever.
Chinese School Reopenings Reflect Complicated COVID-19 Response
September 23, 2020
China's authoritarian system largely eradicated coronavirus and minimized deaths, but provides very few rights to its citizens.
Understanding the Importance of the Belarus Protests
September 23, 2020
As authoritarianism continues to gain legitimacy, both around the world and on our own doorstep, it becomes increasingly clear that democracy is very rarely the path of least resistance. But no matter what it costs, it is still worth fighting for.
Gus Dapperton's "Orca" Is a Bittersweet Wonder
September 23, 2020
Although I am a fan of Dapperton's entire discography, there is definitely something special here.
Exploring Social Media's Dark Side With "The Social Dilemma"
September 23, 2020
Essentially, "The Social Dilemma" elaborates on a haunting revelation that until tech industries address the unethical and immoral use of social media, they will continue to play the puppeteers while we remain the unknowing puppets. 
September 23, 2020
No matter where you're currently spending your days, nothing is stopping you from enjoying the childlike bliss of Milk Bar's impeccable desserts.
New York's Newest Museum: The Makeup Museum
September 23, 2020
Expected to open in the spring, the Makeup Museum was intended to be an interactive exhibit which had to be completely restructured due to COVID-19 guidelines.
Saint Motel Lifts Spirits With Dynamic and Lively New EP
September 23, 2020
My heart warmed and a smile jumped onto my face on the evening of Sept. 18, as I opened a text from a friend that read "new Saint Motel album."
The New Music Corner Features Alicia Keys, Gus Dapperton, Among Others
September 23, 2020
Welcome to the second issue of the New Music Corner, one of the Ram's newest columns exploring the past weeks' releases and revisiting some of my all-time favorites.
Jimmy Sullivan, Sports Editor
September 23, 2020
When the A-10 announced that it was postponing the start of its 2020 fall season due to high rates of COVID-19 in several of its member states, the conference left the option open to start a fall season in early October if conditions allowed.
Annabelle Pesarchick, Contributing Writer
September 23, 2020
Even though it is a shortened season and there will still be financial losses, the return of Big Ten football is crucial for one of the country's highest grossing conferences.
Colin Loughran, Contributing Writer
September 23, 2020
It was widely assumed that the team would be forced into a nasty rebuild. In addition to the loss of Brady, the offense was expected to suffer from a skeletal receiving corps with no real vertical threat. To make matters worse, several of the Patriots' key defensive pieces, such as linebacker Dont'a Hightower, opted out of the season due to COVID-19 concerns.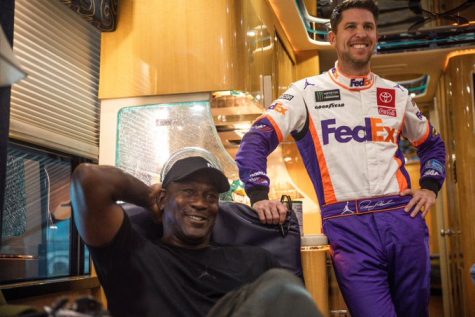 How Michael Jordan Becoming a Racing Team Owner Will Change NASCAR for the Better
September 23, 2020
As NBA icon and NASCAR star, Michael Jordan and Denny Hamlin will bring excitement and progress to a sport attempting to change its reputation, with Bubba Wallace leading the charge.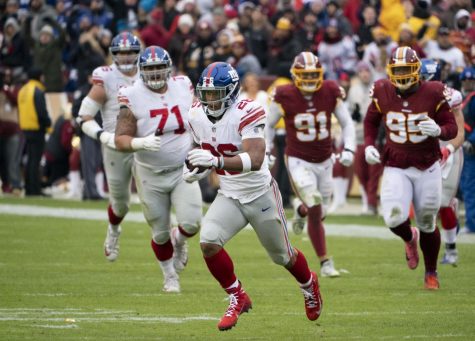 The Giants' Offensive Ineptitude Created a Monster for Saquon Barkley
September 23, 2020
Using his shifty footwork and Herculean lower body framework, Barkley could redirect a play or even an opposing defense away from where he wanted to go before bursting into the open field and outrunning them to the endzone.
September 23, 2020
Despite how many times we try to forget, LeBron James has reminded us once again why he is the undisputed king of the NBA, and we should all celebrate it while we can.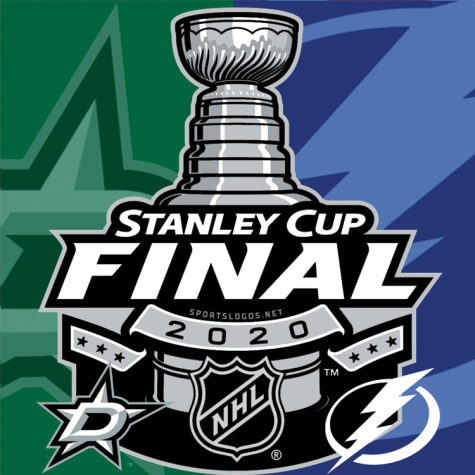 September 19, 2020
Seven weeks to the day after the bubble began...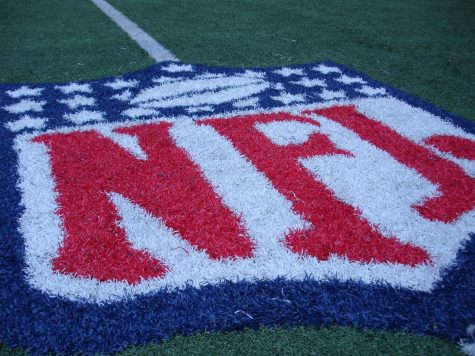 NFL's "Moment of Unity" Reveals Discord Among Sports Fans
September 16, 2020
We support equality. We must end racism....
September 16, 2020
Sports has come back, and some games have even had fans. But in the midst of an unprecedented year, sometimes you have to ask, what exactly is happening here?