Launching in 2007, Fitbit quickly became one of the breakout pieces of mainstream exercise equipment. The physical aspect of Fitbit devices appeared as simple wristbands, with monitors to measure pulse and Bluetooth functionality to interface with other systems. Developing in both popularity and complexity over the years, Fitbit was eventually acquired by Google in 2021.
Google, as its reputation suggests, made some major changes to the functionality of Fitbit systems, upsetting many longtime users in the process. Killing off functionalities like this has become common in the software space, and it's a problem affecting much of the industry that can prove difficult to address.
Google's Legacy and Changes
As one of the world's foremost tech giants, Google is constantly acquiring new businesses and products. Sometimes these purchases are to add well-performing systems into their repertoire, while other times acquisitions are built around shutting down the competition.
In both approaches, however, Google has earned a long legacy of shutting down services or components of services that many users love. So profound and predictable has this pattern become that websites have appeared to track the tech victims that Google has killed.
Fitbit users were wondering how the looming specter of Google's scythe would eventually materialize, and while it has left base Fitbit systems intact, other components have been culled. Most importantly and recently, it's the social elements of Fitbit that have been sacrificed to Google's gods of profit.
The core component of Fitbit, its capacity as a pedometer, still works, but this has never been the cornerstone of the tech. Pedometers are cheap and easy to produce, and strapping one to a wristband is a basic idea that never would have taken off were it not for Fitbit's Bluetooth systems and software support.
Fitbit always excelled in its social features, which raised the device from a simple tool to a more expansive and open system for friends, family, and strangers to cooperate and compete.
Social features within Fitbit are built on the idea of gamification. This is when systems add gaming elements to non-game activities, like when a website lets you level up and gain rewards through normal reading activities.
In Fitbit, gamification was best expressed through its compatibility with social functionality. With "Challenges" and "Adventures", and a simple comparison of daily step counts, Fitbit users could get far more out of their systems.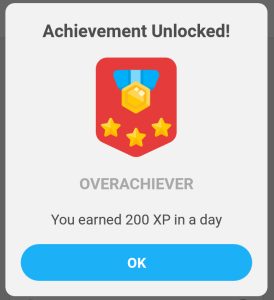 Google's attack on Fitbit doesn't start there either, as the company is hot off killing Fitbit's ability to sync with Mac and PC systems. This makes it impossible to load music onto Fitbits, where their small size and low weight gave them an appreciable advantage over exercising with a phone. These features are what made Fitbit special, and they're what Google has seen fit to deprive its formerly dedicated user base.
Solutions and Safeguards
The best way to avoid problems as demonstrated by Fitbit is to plan and take steps to safeguard your user experience. The same can be said for any online service or product, and this proactive approach is often simple if you start earlier.
There are two related primary options a user can turn to when it comes to protecting themselves against future service failure; software diversification, and hardware open-source acceptance. Software diversification is when you leave yourself open to a variety of different systems. Sometimes it can be possible to maintain accounts through these different systems, while other times that won't be possible.
A popular example of the software diversification approach is demonstrated by the online sports betting industry. Consider the range of NZ sports betting sites in 2023. These services like BetVictor and 20Bet all share many of the same opportunities, so even on the rare occasion (they're not run by Google) that one shuts down, the sheer range of options makes this a non-issue.
Factor in welcome bonuses, and in this instance, there can even be advantages of voluntarily checking out different software.
Facilitating the ability to switch between different software platforms and services is where hardware with open-source support comes in. In simple terms, this is where hardware isn't locked into one online ecosystem. If two systems are inextricable, as is the case with so much Fitbit hardware and software, then software decline inevitably means hardware decline.
With more open hardware platforms, it's easy to move between services. Even better, the systems built with open source in mind are often ones that emphasize software cooperation. Though it's unlikely that all data from one service on an open device can be utilized by another, there are still cases where you can import large quantities without issue.
This is the case for the fitness apps native on many mobile devices, and with more open smartwatches or recent fitness wristbands, it can also be the case. In other words, plan for obsolescence, and you'll never be obsolete.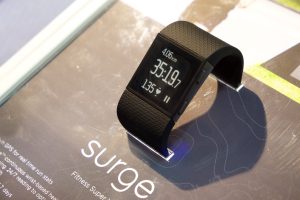 As for what comes next for Fitbit and Google's changes, that's difficult to predict. While Google may be shutting down Fitbit's systems to replace them with its own, they haven't yet clarified any intentions. Even if this was Google's intent, deactivating long-popular components without stating replacement plans has already left a bad taste in users' mouths.
Combined with the poor reputation Google has already crafted via its long history of hardware and software shutdown, it's no wonder many users are finding it difficult to be optimistic about Fitbit's future.