Fordham Fails its Mission by Allowing Roger Stone to Campus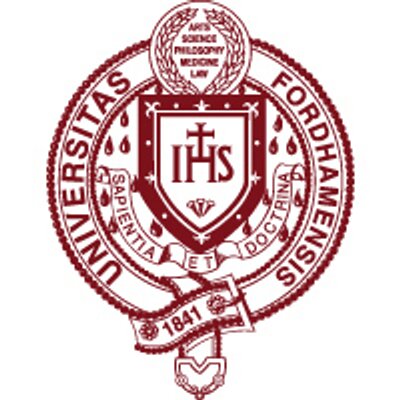 By Anya Patterson
On Tuesday, Oct. 10, Fordham's College Republicans will host Roger Stone, a close friend of Donald Trump and a central figure in the FBI's investigation into Trump's campaign ties to Russia, on campus. I was tempted to direct my initial feelings of anger and disappointment towards the College Republicans for having the audacity to even think that bringing this man onto campus was "ok" or a show of the importance of "free speech." Instead, I choose to shift my thoughts and reactions to those in power: the people in the Office for Student Involvement and the Administration who allowed this event to happen.
In many ways, the failure to reject this speaker is a blatant failure of this university to uphold its values. A direct quote from the university's mission statement reads that "Fordham recognizes the dignity and uniqueness of each person." Yet they allow Roger Stone, a man who has a history of using racial slurs, sexist and anti-semitic insults on his social media accounts, to speak on a campus with individuals from those same backgrounds.
Another portion of Fordham's mission statement reads: "The University seeks to foster in all its students life-long habits of careful observation, critical thinking, creativity, moral reflection and articulate expression." Yet they allow a speaker that perpetuates stereotypes which are rooted in anything but these practices.
An administration that fails to recognize that such a speaker should not be permitted to speak on its campus is one that has failed to protect the marginalized individuals that have been the target of his harmful rhetoric. The administration has failed us. This is not a matter of restricting free speech. I personally believe that the clearest restriction of free speech on this campus is evident in the fact that I have to sign papers and meet with administrators for permission to protest.  While the topic of protest policy is not up for debate in this piece, my frustrations with these policies are worth being expressed.The point of the matter is that this school is handing a microphone to my oppressor.
For those of you who are unfamiliar with the controversy surrounding Roger Stone's social media accounts, allow me to bring them to your attention. He has tweeted that journalist Roland Martin is a "stupid negro" and a "fat negro," that former republican presidential candidate Herman Cain is "mandingo," and former U.S. army lieutenant colonel and republican Allen West (R-FL) is an "arrogant know-it-all negro." He also tweeted that civil rights activist Al Sharpton is a "professional negro" who likes fried chicken, asked if former Republican presidential candidate Ben Carson was an "Uncle Tom," and referred to himself as a "ni***" with a Nixon tattoo." His blatant disrespect of members of the African American community is  inexcusable.
He makes matters even worse when we examine the examples of his disrespect towards women and Jewish communities. Stone tweeted that liberal journalist Gail Collins is an "elitist c*nt," that MSNBC host Rachel Maddow is "Rachel the muff-diver," that NBC's Megyn Kelly has a "nice set of cans," and that representative Debbie Wasserman Schultz (D-FL) is a "JAP" (acronym for "Jewish American Princess").The ability to get away with hate speech online is privilege and, in Roger Stone's instance, I dare to say that this is white privilege. If Fordham needed an example to follow they could have looked to the television stations CNN, FOX and MSNBC. These stations banned Stone from making guest appearances on their shows in 2016  because of his harmful rhetoric.
My immediate disappointment comes from Fordham's neglect to vet this speaker who has a history of disrespecting marginalized communities. This is strange as Fordham goes through every lyric of potential performers for spring weekend to ensure that their lyrics "align with our Jesuit values". Where are the "no's" when we need them? Do those tweets align with our Jesuit values? This is hypocrisy. I cannot help but agree with the popular sentiment that there have been cases where politicians who hold a republican "R" next to their name seem to be allowed to say whatever they want without fear of being held accountable. In Roger Stone's case CNN, FOX, and MSNBC held him accountable. Fordham failed to follow suit.
Fordham often questions why they have a hard time diversifying the demographics of its institution. Focus on how you distribute your resources and why many students of color can't afford your tuition. Focus on the gates that separate the school from the people of color in the community. Pay close attention to the college republicans with their Make America Great Again hats mere tables down from the Muslim Students Association at the club fair. While they have every right to wear their hats (just as I have every right to wear my Black Lives Matter sweatshirt) it is important to acknowledge the consequences that arise as students have to be in close proximity with those who support their oppressors.  Focus on the fact that you have allowed speakers like Roger Stone who symbolizes the marginalization and discrimination that we fight against to speak on your campus. Focus on what matters.