Fantasy Football Rightfully Objectifies NFL Players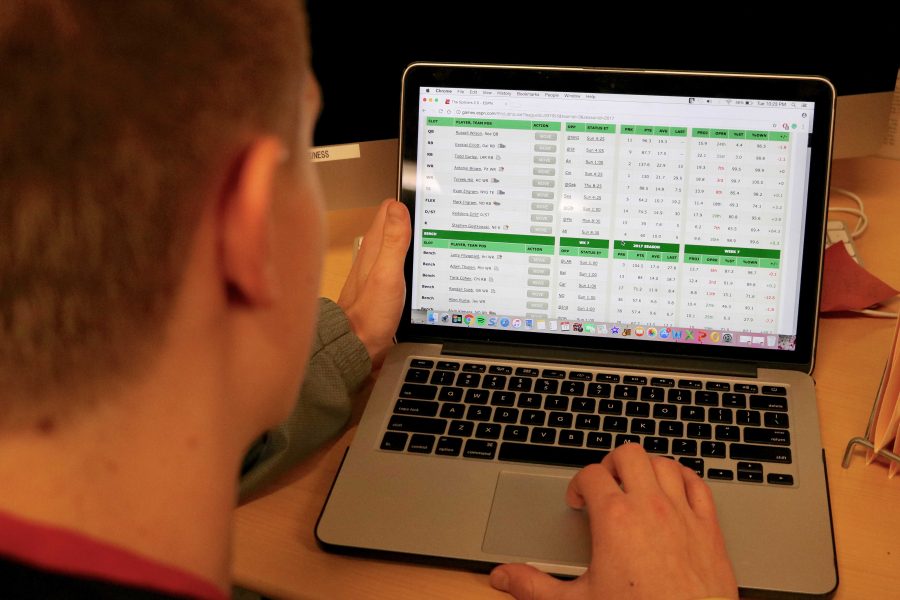 Tino's Takes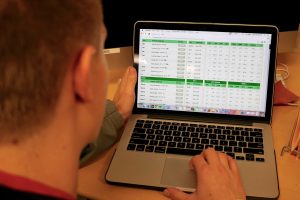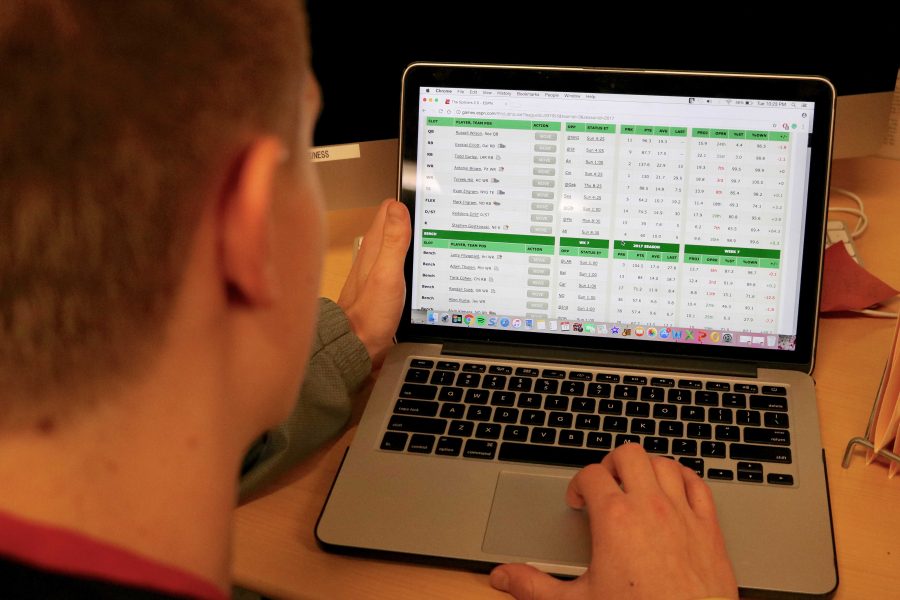 Last Sunday was not a good day for my fantasy team. My first-round pick, New York Giant's star wide receiver Odell Beckham Jr., was cartered off the field at MetLife Stadium with an apparent leg injury. Soon after the game, it was reported that OBJ would be out for the season due to an ankle injury. My initial reaction to the news was panic. The fantasy league I am part of is no laughing matter. The stakes are high. Not only does losing come at a monetary price, but coming in last place also brings with it humiliating punishments such as double spray tans and having to retake the SAT. Losing a first round pick for the season does not necessarily put me in a great place. Though I am neither a Giants fan, nor truly a fan of OBJ, his injury still brought me devastation. In truth, if Odell did not play for my fantasy team, I would not care at all about his injury. To many professional athletes, this fact is disheartening.
Fantasy football is a booming industry in the United States. According to Forbes Magazine, 33 million people play per year. The "average fantasy gamer," moreover, is said to spend up to an average of three hours a week "managing their teams."
Despite its popularity, in the past few years, various athletes have criticized fantasy football. An abundant number of NFL players are under the impression that fantasy football is harmful in the sense that it objectifies them. In an interview with The Seattle Times, Seahawks cornerback Richard Sherman spoke about fantasy football and explained, "I think a lot of people, a lot of fans out there have looked at players less like people because of fantasy football." Other players, such as Green Bay Packers Martellus Bennet and Detroit Lions receiver Golden Tate have scorned fans for criticizing them for their "poor fantasy" performances.
The question then stands: Is fantasy football harmful to professional athletes? Though players have criticized fantasy sports for its tendencies to objectify them, when given a closer look, it becomes apparent that Fantasy Football provides notoriety, revenue and a bigger audience to the NFL and its players. Before the creation of fantasy football, fans simply rooted for players based on the teams they played for. A Buffalonian like myself, for example, would only really have emotional connections to players on the Buffalo Bills. Though this is still the case today, football fans have come to cheer on a more diverse set of players.
Being that fantasy football "managers" create hypothetical teams based on players from across the United States, fantasy sports fans have come to develop an admiration for players who do not necessarily play for their hometown teams. As mentioned above, the only true reason I root for Giant's Odell Beckham Jr. is because of fantasy football. If I had not drafted him on my "team," his injury would not have affected me whatsoever. The fact that fans now root for players across the country has allowed higher profile football players to become superstars. Additionally, players who have less of a role on NFL teams, such as kickers and backups, can get their names around and garner more attention.
Moreover, fantasy football is a great source of revenue for the NFL; it makes the league money both directly and indirectly. The NFL runs its own "official fantasy game" and makes money through advertisements. It also generates revenue by licensing its "products" to other fantasy sites such as ESPN and Yahoo.
By transforming the way audiences watch football, fantasy football manages to indirectly grow NFL revenue. As I referenced above, fantasy sports fans no longer only care about their home teams anymore. Because their fantasy teams are composed of players from across the nation, fans now have an incentive to watch games which involve teams that they would otherwise have no connection to. Nationally televised football games are bigger and more popular than ever as a result. I never would have found myself watching the Vikings and the Bears play on Monday Night football. Fantasy football, however, gave me a reason to watch it.
Though I do in some regards sympathize with NFL players who feel objectified by fantasy football, I believe that it is important that they recognize the benefits which fantasy provides them. Players must realize that as football players, they are a source of entertainment. Fantasy football is a great outlet for fans to admire a long-standing American tradition.