Putting The Fordham Ram in Focus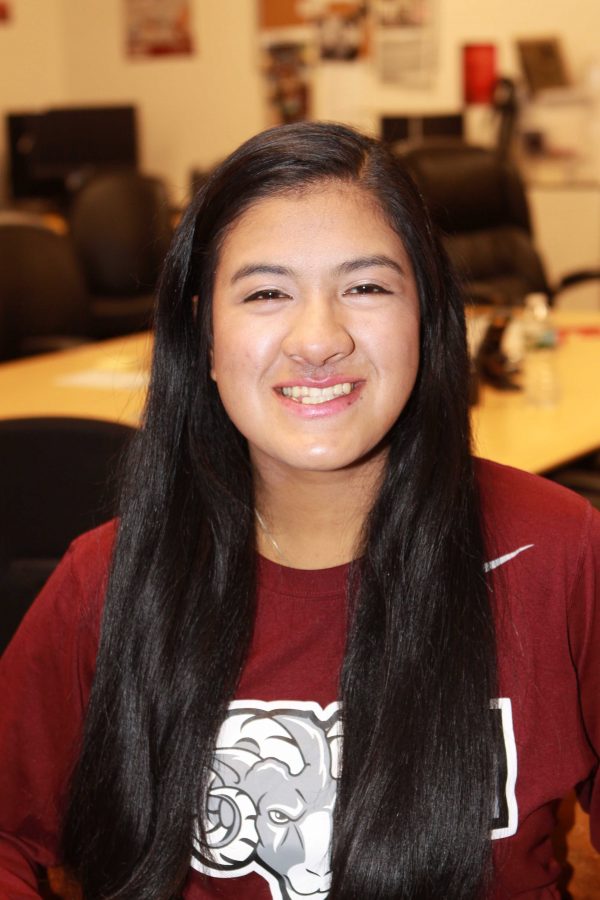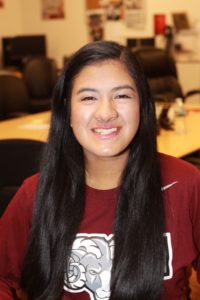 By Andrea Garcia
I was that girl in high school who somehow did everything: an honors program and societies, three varsity sports, the drama club, concert choir and the Spanish Club. I graduated as a track co-captain, a youth retreat leader, an AP Scholar with Distinction, the Secretary of Student Council, a Mock Trial county-finalist and a regionally-ranked Forensics Public Speaker. In all honesty, it would actually be easier to find clubs I wasn't involved in.
But, the one thing we didn't have at my high school was a student newspaper. The closest thing we had was our yearbook, The Green Years, which I took photos for. At the time, photography was a growing hobby of mine , one that I inherited from my dad.
I built my high school reputation and identity off of extracurriculars that I no longer had when I got to Fordham. I came into freshman year knowing that I wanted to study political science and go directly to law school. That was my plan, and I was adamant about sticking to it.
I got to my through my first semester at Fordham, and my only mainstage extracurricular was rowing. A school-wide email was sent out about joining The Fordham Ram, and so I signed up to take photos. Photography became even more of a hobby as I had a more free schedule to go different places and take photos as I wished.
The managing editor of the time, Drew Casey, emailed me back about an open Photo Editor position. After a quick interview, I unknowingly got thrown into this whirlwind of a staff. That decision to take the position became one of the best decisions that I could have made for myself.
What I've learned is that the qualities that make a good lawyer also make a good journalist. Understanding stories, questioning the facts and advocating for the truth fit under both sides of the Venn diagram. Above all, I learned you need people that you can count on and trust. These people will make you a better worker, and you will find yourself indebted to them. There are an infinite number of thank you's that can be said from my past 44 productions with the Ram, but there are only so many words that can go into print.
Let's start from the beginning; I hear it's a good place to start. To Drew Casey, I cannot thank you enough for being the first person to welcome me to McGinley B52. I'm excited to see the level of success that comes your way.
To my first Editor-in-Chief, Laura Sanicola, for your patience and never-ending encouragement while I navigated my place on our staff. Your late-night texts and constructive criticism only made me want to learn more and do better.
To Erin Shanahan, my Volume 99 Breaking News buddy and current Editor-in-Chief, for always bringing a sense of home to this staff. You've never failed to make our office a comforting, dare I say "safe space", during stressful situations, all the stressful situations.
To my "Photo Children" and "Freshman Fan Club," Julia Comerford, Owen Corrigan and Delaney Leiter: Thank you for always being ready to learn. This volume has brought a lot of challenges your way, but I'm extremely proud of how you've taken them step by step. Julia, I've loved working with you on the water and in the print shop; never stop asking questions. Owen, it's been exciting to see you find direction in what you want for your career; and yes, it is never too late for waffles and ice cream. Delaney, I'm so happy that you've learned so much about graphic design so quickly, and even more so, that you enjoy it; never lose your creative spirit.
To my Digital boys in the corner, Mario Nicastro and Nick Wetzel: Thank you for always keeping me on my toes during production.
And then there's the business side of the Ram that very few people know when they read our content.
To our Volume 98 Business Director, Zack Miklos, for also welcoming me to staff as your succeeding Photo Editor and for having faith in me on the business side of things. It's been fun shooting around with you these past couple of years, and I know that any company is lucky to have a talent like you.
To Matt Schiller, my business partner throughout this whole volume and "dorky dad" of the business staff. We've had our fair share of difficult moments, but you always help me see these moments in a better light. Thank you for your friendship outside of this staff, and I hope for your sake that the Reds have a winning season soon. Another thing- thanks for dealing with all my sports analogies.
To the Business Staffs of Volumes 98 and 99, specifically Steph Sapienza, Brielle Picone, Mike Pfundstein, Connor Smith, James Haranzo and Vinny Alesi. Thank you immensely for dealing with late night, sleep-deprived, hump day Andrea, but most of all, for doing all the thankless behind-the-scenes work that keeps our newspaper printing.
I don't know yet where I will be after graduation, but whatever my plan becomes, I am forever thankful to everyone who has been a part of my time at the Fordham Ram. One photo might be worth a thousand words, but you have all made this experience worth everything.