Rowing Struggles at Cherry Hill Invitational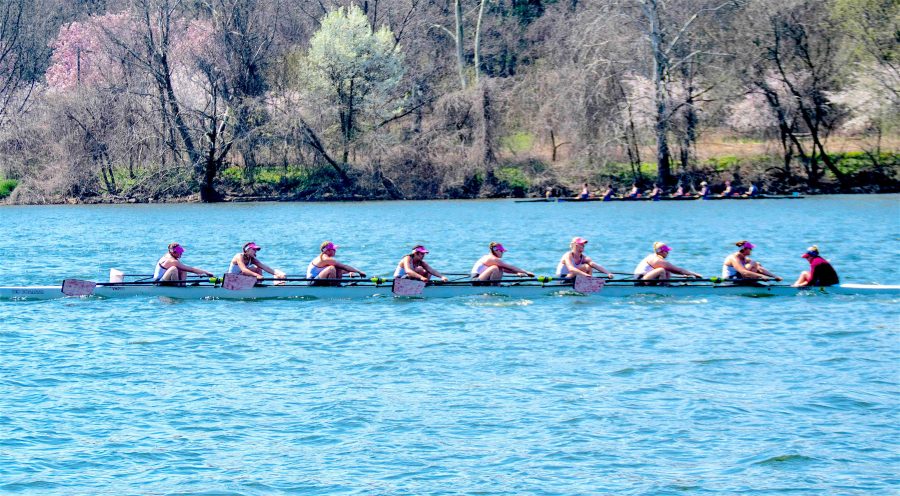 By Maria Trivelpiece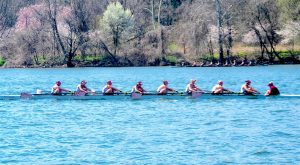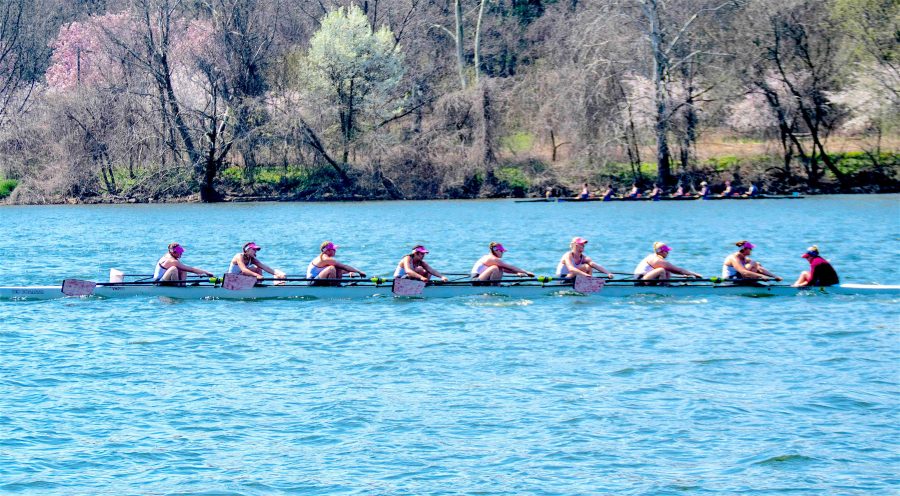 The Fordham University Women's rowing team was back in action this weekend at the Cherry Hill Invitational in Pennsauken, New Jersey this weekend. The Rams struggled slightly as the JV 8+ team was the only boat to make its Grand Final. Sophomore Julia Comerford, senior Kristen Shuman, senior Ariene Merkle, senior Maddy Locher, junior Erin Stepka, freshman Sophie Singh, sophomore Erika Selakowski, sophomore Brikena Prendaj and senior Katie Dillion came in third place in their heat with a time of 7:12.64. They then went on to place fourth in the Grand Final with a time of 7:04.62.
The Varsity 8+ heat was faced with a very competitive first heat and fell victim to the skill of the other boats. Fresham Oliva Herman, sophomore Danae Ohresser-Joumard, junior Erin Parker, junior Cynthia Luz, freshman Aleksa Bjornson, freshman Anna Peterson, junior Caroline Roncinske, sophomore Erin McGreevey and senior Kat Napoli placed sixth in their first heat with a time of 6:58.39. The boat then went on to compete in the Petite Final in which it placed second with a time of 6:53.61.
The Fordham University women's rowing team also raced in the 4+ events. The first boat of the 4+ lineup finished fifth in its heat and then competed in the petite final. Sophomore Claudia Keech, freshman Samantha Santiago, junior Danielle Kosman, junior Sarah White and sophomore Catherine Perlick took third place in the race with a time of 8:29.83. The second boat of the 4+ lineup also placed fifth in its first heat and then went on to win the petite final. Senior Jackie Heffner, freshman Emma Lipinski, junior Noelle Chaney, freshman Anna Grace Cole and sophomore Grace Little finished with a time of 8:24.49.
The Fordham Fourth Varsity 8+ raced in a final-only event. Sophomore Olivia Ciraulo, freshman Debra Chieco, junior Emma Spoldi, freshman Kylie Elwood, freshman Gabriella Guglielmi, freshman Danielle Moynihan, freshman Lidy Ozcelik, freshman Elizabeth Berejka and junior Jacklyn Regan finished second in their race with a time of 8:02.68.
The Rams will prepare the next two weeks for the Atlantic 10 Championships on May 5 in Cherry Hill, New Jersey.