Acknowledge and Confront Anti-Semitism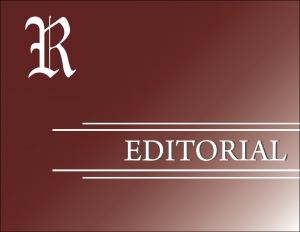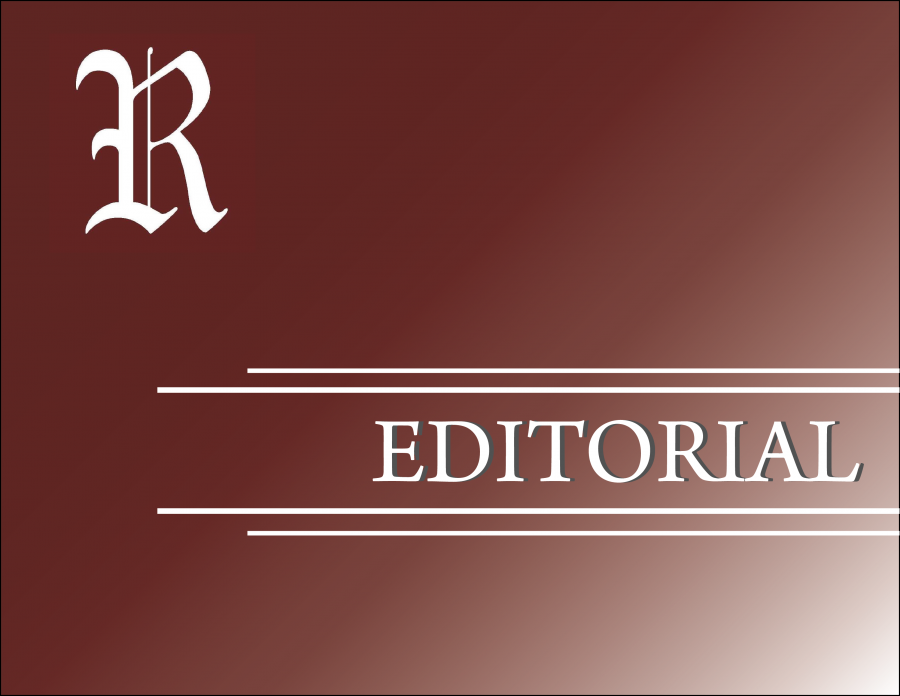 Anti-Semitism has no place in this country nor on our campus. That being said, it is here: on the internet, in the platforms of candidates for local and national office, in the mouths of pundits on Fox News and at Fordham.
The country is mourning the deaths of the 11 people killed over the weekend in the shooting at the Tree of Life Synagogue in Pittsburgh.
This attack was pure, unadulterated anti-Semitism. Despite the violence, we still allow this hate to fester in our national dialogue.
Like Father McShane, we too struggle to find the words to convey how appalling these acts of violence are. But we cannot become desensitized or indolent. We must remain vigilant and unwavering, challenging ourselves to do better.
Fordham is not immune to anti-Semitic actions. A few days before the Pittsburgh shooting, Father McShane notified the Fordham community that a swastika was found drawn on the underside of a desk in Dealy Hall. The editorial board of The Fordham Ram condemns, in the strongest language, this swastika and the history behind it. Whether displayed as a stupid, insensitive joke from an immature undergraduate or a calculated act of hate, swastikas have no place on our campus.
Whether it was an intentional prejudiced or a horribly misguided joke, the fact remains that a swastika was found under a desk in Dealy. A swastika was also found in September of 2015 in a stairwell in Lalande Hall. The hate on this campus is not strictly limited to anti-Semitism. In September of 2015, a racial slur was scratched into a student's door, also in Lalande Hall. In November of 2016, Fordham students were reported the chanting of racist language in an off-campus, non-university apartment. In December of 2016, students received another email about a similar situation of racist chants. In March of 2016, another swastika was found on the wall of a trash room in McMahon Hall. In September of 2016, students in Finlay Hall found an anti-gay slur written on the whiteboard on their door. In September of 2017, another swastika was found in a Tierney Hall restroom. This truth is unacceptable.
Fordham's history of bias incidents—including racial bias—has often been documented by The Fordham Ram. But anti-Semitism has been thrust into the spotlight in the past week, both nationally and on campus. This is not new; we need to acknowledge not only the history but also the alarming persistence and presence of anti-semitism.
The rise of anti-Semitic rhetoric and action in this nation demands our attention and immediate action. The editorial board of The Fordham Ram calls on Fordham students to educate themselves on the history of hate in the United States. From the Jim Crow South to Neo-Nazism, it appears that at least some students here are not literate in the decades of subjugation and terror many communities experience.
Nazism is not a history; it is ever-present. We can only set a zero tolerance policy for an ideology that propagates intolerance and incites fear through true acknowledgement and sustained acts of contestation.
According to the Anti-Defamation League's annual Audit of Anti-Semitic Incidents, the number of anti-Semitic incidents rose 57 percent in 2017 alone. Specifically, anti-Semitic incidents surged in schools throughout the United States. On college campuses across the country, there was an 89 percent rise of anti-Semitic incidents.
While hate groups within the United States are rising on the whole, the white supremacist movement is also gaining aggressive momentum. Neo-Nazi groups had the greatest growth in 2017, with a 22 percent increase according to the Southern Poverty Law Center's Hate Map.
Nationwide, there has been an increase in anti-Semitism and anti-Semitic crime. Anti-Semitic rhetoric has found a place in the mainstream.
George Soros, the billionaire philanthropist known for donating to many Democratic and liberal causes, has been the target of online conspiracy theories. Many mainstream politicians and media pundits have taken up these conspiracies, alleging that Soros is a conspirator-financier, funding different plots against Republicans. These myths have no basis in reality. Instead, they are rooted in a long, anti-Semitic history that has caricatured Jews as the enemy.
Last week, Soros was the first known recipient of a mail bomb in a week that saw more than a dozen delivered to high-profile Trump critics.
The quantity of mail bombs directed towards President Trump's critics obfuscated the anti-Semitism that made Soros a target in the first place. In the same way, the anti-Semitic bias incidents at Fordham can sometimes get lost in the larger discourse of hatred.
One act of hate speech is too many, whether used on our campus or by figures in the national spotlight. Educate yourself about the history of anti-Semitism—and what has allowed it to perpetuate today. Donate to Hebrew Immigrant Aid Society and directly to the Tree of Life Synagogue. Break the pervasive cycle of anti-Semitism.