University Names Dennis C. Jacobs, Ph.D., As New Provost
Search Committee Chooses Santa Clara Provost in Nationwide Search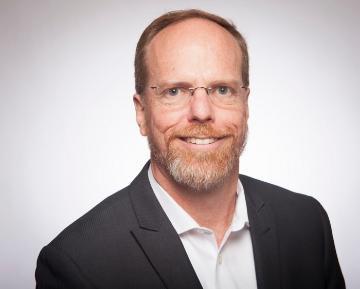 Hang on for a minute...we're trying to find some more stories you might like.
This article is breaking and will be updated as new information becomes available.
By Aislinn Keely and Helen Stevenson
The university named Dennis C. Jacobs, Ph.D., as its new provost and senior vice president for academic affairs after a nationwide search by the Provostial Search Committee in partnership with the executive search firm of Witt/Kieffer. Jacobs has served as provost and vice president for academic affairs at Santa Clara University since 2011. Rev. Joseph M. McShane, S.J., president of the university, announced the appointment in an email today, relaying Jacobs will begin his work at Fordham on July 1.
Jacobs said he is excited to serve as the university's next provost in light of Fordham's commitment to academic excellence, creative faculty and students, distinctive mission as a Jesuit Catholic university, and strategic location in New York City.
"As provost, I look forward to working with Fordham's dedicated faculty and academic leadership to promote a holistic liberal arts education, adapt our professional programs to meet the needs of today's rapidly changing environment, and expand transformative learning experiences, both inside and outside the classroom," he said.
Jacobs will fill the position left by the previous provost Stephen Freedman, Ph.D., who passed last July. Freedman's death was sudden, according to McShane.
Jonathan Crystal, Ph.D., who worked closely with Freedman, acted as interim vice president and chief academic officer. McShane announced in his email that the university promoted Crystal to the new position of vice provost.
"I am also very happy to share with you the news that Jonathan Crystal, Ph.D., who ably served as our interim provost after the tragic death of Dr. Freedman, will be promoted to the newly created post of vice provost, the senior member of Dr. Jacobs's staff," said McShane.
Crystal said he is excited to begin his position as vice provost under the leadership of Dr. Jacobs.
"[Dr. Jacob's] extensive experience and deep commitment to the values of Jesuit higher education make him an ideal leader for this next stage in Fordham's history," said Crystal.
According to Crystal, the vice provost's responsibilities are not fixed. He said until he discusses what his role with Jacobs will entail, it would be premature for him to set distinct goals.
In a broad sense, he said he hopes to support the academic achievement of students and faculty.
"My overall goal is to focus on ways of enhancing Fordham's academic mission – supporting our faculty in their research and teaching and working to improve the quality of the educational experience that we offer to students across all the colleges and schools of the University," he said
Jacobs received a doctorate in chemistry from Stanford in 1988. He earned a bachelor's degree in chemistry in 1981 and physics in 1982, both at the University of California-Irvine.
After completing his doctorate, Jacobs taught chemistry and biochemistry at the University of Notre Dame in 1988, receiving a full professor appointment in 2000. He became the university's associate provost and vice president for undergraduate studies four years later before moving to Santa Clara in 2011.
At Santa Clara, Jacobs led strategic planning, seeing the university through the construction of multiple facilities. He also launched multiple online advanced degree programs and recruited all of the institution's academic deans.
In addition to this recruitment effort, he created the Office for Diversity and Inclusion at Santa Clara to bolster the recruitment of underrepresented faculty. The office also seeks to foster diversity across the Santa Clara community.
"In Dr. Jacobs we have gained an innovative and thoughtful leader, and one who is well prepared to lead the faculty during what promises to be a period of great change in academia," said McShane. "I am deeply impressed by his experience, intellect, and humanity, and am proud to call him a colleague."
The Provostial Search Committee collaborated with Witt/Kieffer, an executive search firm that provides leadership guidance in healthcare, higher education, academic medicine, life sciences and not-for-profit industries. McShane thanked the committee, which was chaired by Virginia Roach, Ed.D., dean of the Graduate School of Education.
"Their thorough, intensely focused work in collaboration with the executive search firm of Witt/Kieffer, produced a roster of truly superior candidates," said McShane.