Ambiguity and Accountability are Incompatible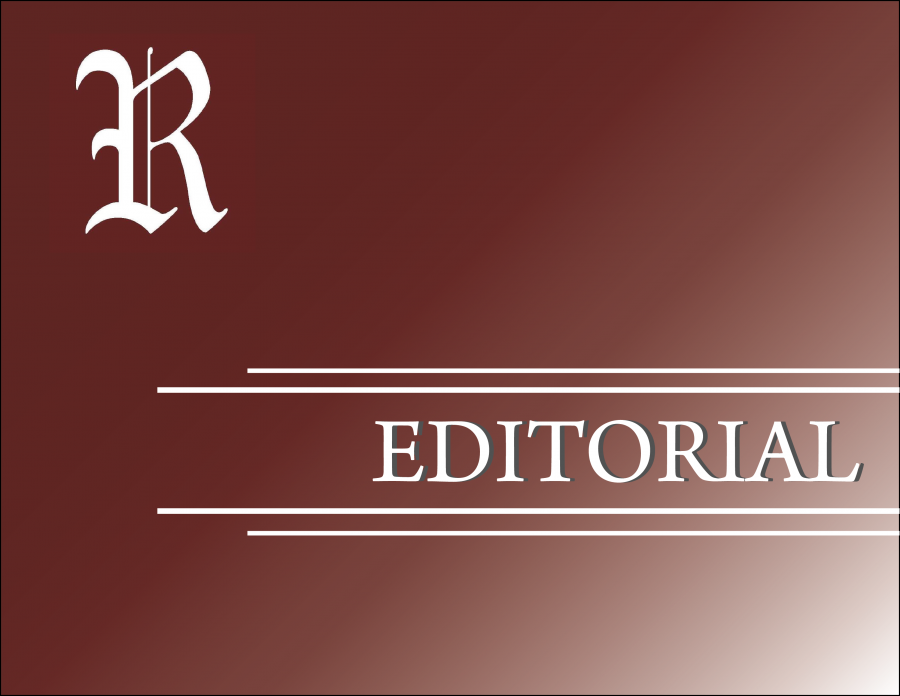 For many, the Catholic Church is a place of guidance, support and comfort. To say the continuing developments regarding the sexual abuse of minors by clergy members are disheartening and infuriating is a vast understatement.
Fordham University and the USA Northeast Province must have more transparency if they have any hopes of rectifying the horrors they were complicit in.
Fordham has a thriving Jesuit community that is actively engaged with students on a regular basis. It is comprised of about 130 members that range from retired clergy members to full-time professors or administrators.
The university is proud to maintain one of the largest groups of Jesuits within the New York Province and the world – as it should be.
However, the sexual abuse of minors by members of the Church is nothing new. Allegations of sexual misconduct within Catholic institutions go as far back in the public eye as 1986 and have continued to be exposed en masse since 2004.
Several Jesuits on the Northeast Province's list were part of our Fordham and local Bronx communities, and they were a danger to them.
In addition to the five alleged abusers distinctly identified as having served at Fordham University or Fordham Preparatory School, presented with their full names and dates of involvement with the institutions, an ambiguous amount of unnamed others were revealed to have resided at Murray-Weigel for some length of time.
It is unclear to both The Ram — whose reporters have investigated extensively on the subject — and the general public who these Jesuits were, what the nature of their abuse was and how long they resided at Murray-Weigel. This is an untenable lack of transparency on the part of the Province.
If the university did not know of the allegations against these individuals before the Northeast Province released their names, then it should have, and that fault lies with the university.
In the wake of such widespread sexual abuse by members of the clergy and the systematic protection of these individuals by the Church, it is baffling that Fordham would not take proactive measures in identifying, exposing and expelling potential abusers on its own turf.
The university has claimed it does not have the power to decide who is assigned to live in Murray-Weigel Hall and is generally unaware of the histories of those residents who were not previously associated with Fordham.
That the administration is not involved in the process of deciding who resides in its housing does not excuse its ignorance of any sexual abuse allegations against these individuals. In fact, it is precisely this lack of agency that makes thorough investigation into who joins our Fordham community of vital importance.
Similarly, the university has claimed it did not know of any allegations against the late Rev. Cornelius Carr, S.J., until The Ram raised them. We are proud to have brought such pressing information to light, but the leaders of the community we serve should have preceded us in doing so.
It is indefensible that the university waited to be told of predators on its campus instead of actively checking for them.
We are glad the university has addressed and taken measures to rectify both these individuals' acts and their presence on campus.
Father McShane and Robert Daleo's email to the community said all the right things. We appreciate Fordham's willingness in starting such a difficult but necessary conversation.
The Ram is confident the university will follow through on its promise to ensure the safety and well-being of its students, faculty and staff going forward, and our hope is that its new, as well as existing, policies and procedures will make a positive difference in the lives of those so permanently altered.
But the university's negligence in producing this information on its own cannot be overlooked. Either the administration did not think to check for it or it chose not to. We cannot decide which option is worse.
The Church's quiet shuffling around of accused, the silencing of victims with hush settlements and the avoidance of adequate addressment of allegations have created an environment in which abuse thrives.
It has been the secrecy of these institutions that allowed this epidemic to grow in a silent fury. It must be uncompromising transparency that will end it.
Even as the Northeast Province reiterates its dedication to accountability and transparency and its intent in remedying the mishandling of years past, it continues to meet attempts at open communication with hesitancy — or not at all.
Administrators at Murray-Weigel responded vaguely to The Ram's questioning. They turned down or ignored requests for basic information. They rushed or cut short in-person meetings.
Administrators at the Province were virtually unreachable. They did not answer or return calls. They did not respond to emails. They could not direct us to anyone who could make a statement on the absolutely groundbreaking information they revealed.
Whether this overwhelming negligence is a result of intentional avoidance or mere disorganization, it is unacceptable.
In failing to be proactive in identifying alleged abusers, Fordham chose ignorance. In choosing ignorance, the administration was complicit in the protection of these abusers and the endangerment of its community.
The university and the Northeast Province's rhetoric of redemption and carefully worded statements mean nothing without tangible dedication to the causes they claim to now stand for.
As the lack of transparency continues, so too does the evasion of justice, the protection of predators and the endangerment of all those involved in the Catholic Church community.
The Fordham Ram is not interested in hollow words or empty promises. We want the safety of our community, the accountability of complicit institutions and justice for their victims.
We want Fordham and the Northeast Province to be fully transparent. Anything less is inexcusable.