Divided Music, Divided Culture: Lil Nas X Taken Off Country Chart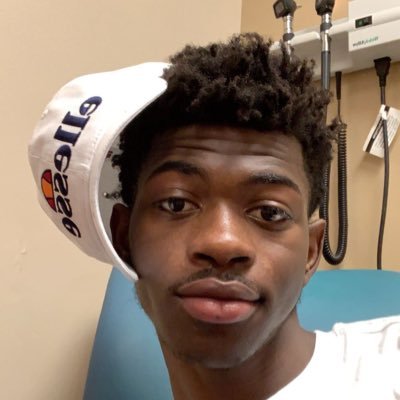 Hang on for a minute...we're trying to find some more stories you might like.
By Kieran Press-Reynolds
Rapper Lil Nas X — and pretty much everyone on the Internet — was rightfully upset when Billboard removed the country-rap hit "Old Town Road" from the Hot Country Songs chart. They deemed it as not embracing enough elements of country.
But it has the banjo. It has the voice. It has the lyrics. How is "Old Town Road" any less country than Bebe Rexha and Florida Georgia Line's "Meant To Be," which sits at number four on the country chart despite including, literally, no elements of country besides the latter duo's southern inflection?
Scouring the Internet, I'm hard-pressed to find any dissensus at all. Even Billy Ray Cyrus, a certified country legend, gave Lil Nas X the biggest stamp of approval possible by featuring on a remix of the track. The controversy is unsettling because it appears racially-motivated; white people can do pop-country and get away with it, but black people can't do rap-country?
The history of African Americans in country music, on the surface, is scant. Only three African Americans (out of over 200 acts) have ever been inducted as members of the Grand Ole Opry, arguably the most revered country institution. The Country Music Hall of Fame website describes the history of the Opry as almost "the history of country music itself."
But this history is not an objective one. It is a lie. African Americans have contributed much to country music without being afforded any credit. In the Jim Crow era, when the genre was really being shaped, African American artists were unfairly discredited. For example, guitarist Lesley "Esley" Riddle had a significant influence on the Carter Family, the first mainstream country band. He would learn the music and teach the Carters how to play it. However, Riddle was removed from the Carter story and the band's credits, a common trend for early African American country artists. The history of country music is a history of erasure.
Over time, such a skewed history attached a certain image to country music: whiteness. This is exemplified, for example, by the backlash Beyonce caught for performing "Daddy Lessons" at the 2016 Country Music Awards. Country formed part of a larger whole, an invisible culture of isolation — that country, and later rock, unofficially would be considered "white music," while other styles like blues and jazz would be considered "black music."
This is the insidious effect of genres — or "genre-izing" music — that, across generations, social barriers form. We think listening to music is a self-selective process, but it's not. How much is it one's choice, as a white person, to listen to the Rolling Stones rather than Prince Buster? Developing taste — essentially a process of identification — is based on how genres and musical styles function in particular social contexts. There are, of course, many people who push beyond what's presented to them. But largely, genres reflect base social connotations — the hegemonic tribalism that's existed since the beginning of America.
The economics of label funding are partially to blame. After the image of a genre is created, major labels will abide by it to make the most capital, because it's what they think the audience expects. Labels would more likely cast an African American for hip-hop than classical music, for example, because that's what African Americans "have been doing" and are musically known for. This further fuels the image of hip-hop as the quintessential black artform, ad infinitum — for a young African American growing up in Atlanta today, the obvious choice is to pursue hip-hop. There is no avenue, much less monetary incentive or cultural inspiration, to pursue anything but hip-hop. It's a recurring loop, the invisible hand of an unconsciously racist society segregating its culture.
Even though, as a state and a body politic, we're much less explicitly racist than, say, 100 years ago, we're seeing historical biases haunt us in real time. Billboard's illogical decision was clearly racially-motivated. They wouldn't consider it country because "white country" appears antithetical to "black rap," according to how these genres have functioned in American history. It's wildly detrimental to creativity, punishing an experimental African American artist for venturing into white-dominated musical territory.
Is there no alternative to genres? There's no need, really, to raze all genres and begin an age of sonic anarchy. Instead, exemplified by this controversy, we must simply reevaluate how certain genres have been historically constructed and consider the consequences these connotations can have. Hopefully, Billboard's decision becomes a learning opportunity rather than a precedent.