The Right Time to Watch a Tradition Unlike Any Other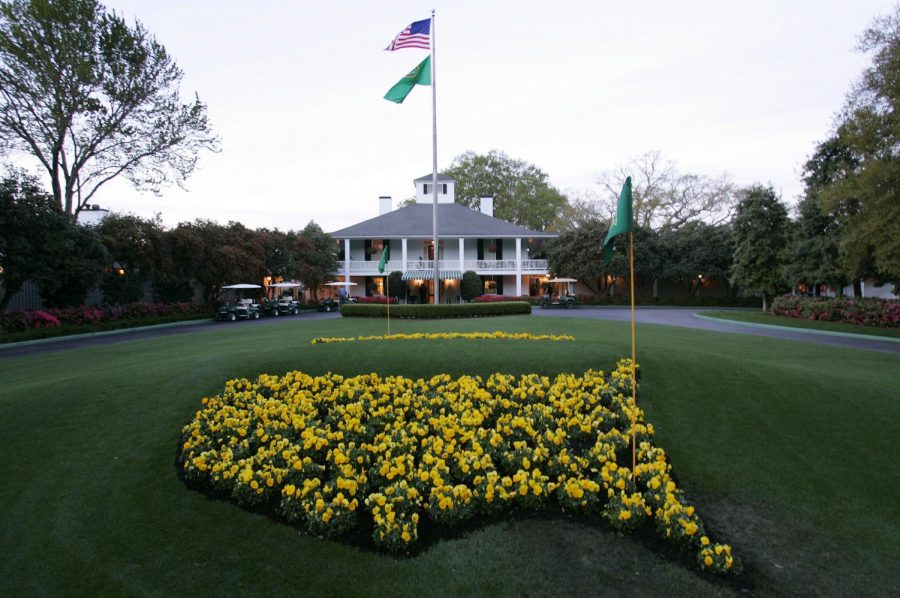 By Andrew Posadas
We have crowned National Champions in both men's and women's basketball. The NHL Playoffs begin tonight and the NBA Playoffs tip off this weekend. Baseball season is also in full swing as the weather begins to warm up.
Yet the best sporting event to watch this week is devoid of those respective sports. It is finally that time of year for casual sports fans to consider making a crucial decision: is golf worth watching?
Because tomorrow, the first round of golf's most popular major tournament tees off at Augusta National Golf Club: The 2019 Masters.
For the casual fan, I doubt they would put the words excitement and golf in the same sentence. You shouldn't expect to witness any hard-hitting tackles on the golf course. Players aren't alley-ooping golf balls into every hole like a fastbreak in basketball. It is considered a "gentleman's sport," but that phrase has since become ambiguous. Most sports fans now tend to equate a gentleman's sport with something that is boring and therefore unwatchable.
Attempting to convince my own father that watching The Masters would alter his indifference on golf was an adventure in itself. As a lifelong soccer fan, I rested my case on the simple fact that if he believed watching a 90-minute soccer game ending in a 0-0 draw was exciting, he should have no problem watching one round of golf. However, my father was stuck on the fact that professional athletes were seriously competing for "an awful-looking green jacket" as he described it when shown a picture.
What sports fans and my father fail to realize is that the green jacket holds more weight in the golf community than any other trophy on the PGA tour. Just one win at Augusta National automatically cements the legacy of a professional golfer. It is undoubtedly the most competitive tournament golf has to offer.
I would even go as far as to say that The Masters is exactly the change-up sports fans could benefit from. We yearn and crave for the back-and-forth, action-packed pace that sports like football and basketball give us. We wait for highlight plays to occur and then go on social media to see reactions from everyone else.
Having balance in life is universally regarded as great advice to give. In the realm of sports, the same advice holds true. Watching the methodical and patient play of a golfer from shot to shot is mesmerizing at times, considering how lonely they are out there.
They have no teammates to lean on in times of crisis. They are only able to bounce ideas back and forth with a guy whose job is to essentially carry your golf clubs around for you. No matter how difficult or easy the shot, it is all on the golfer to take said shot.
What should also intrigue you about golf is how aesthetically pleasing it is to watch, whether on TV or in person. Augusta National is one of the most beautiful golf courses in the world.
At first glance, the landscape is quite the sight. Beautiful trees and forest areas surround the course uniquely and uniformly. Small bodies of water silhouette certain holes as well as bunkers with pure, white sand. I guarantee if you walked all 18 holes without taking a shot, you would come away dumbfounded on why it isn't just a regular park for civilians.
Use the first two rounds on Thursday and Friday to acclimate yourself with the course view. Pay some attention to the jargon that commentators like Jim Nantz are saying throughout the rounds. Don't just focus on the stars like Tiger Woods and Jordan Speith: give every golfer a chance to show you how good they are.
If you still couldn't care less for golf by Friday evening, there is nothing more to discuss. However, if something in your gut is telling you to tune in for the final two rounds this weekend, do not deny yourself the satisfaction of actually liking golf.
Consider this: there are still nearly 150 games left to play in the MLB season, not to mention an entire postseason still to come. Aside from the occasional upset or two, nobody should expect anything drastic to happen in the NBA or NHL Playoffs. Everyone knows the playoffs do not really heat up until the semifinals.
With all that being said, there is only one more question left to ask: is anyone up for a little round of golf?