The Best of Last Semester: Music, Movies and Moments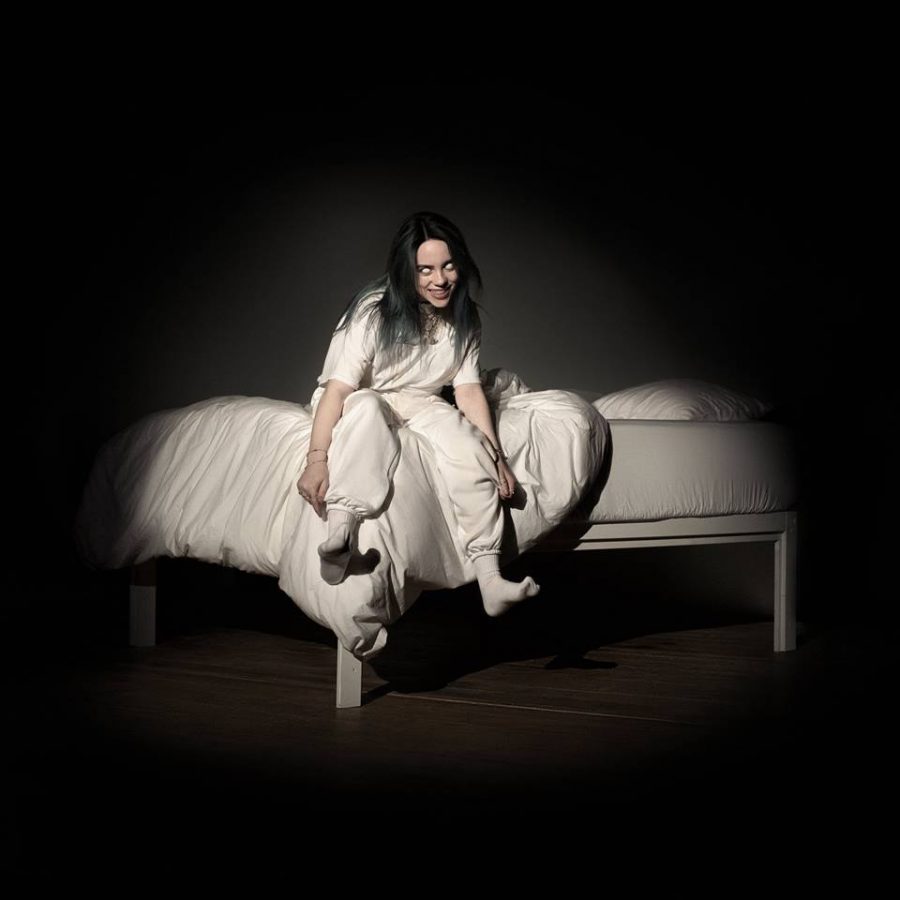 Maggie Rothfus, Copy Chief
September 4, 2019
Want to know what caught the Ram's eye in the culture section last semester? Amongst all the happenings of spring 2019, a few stand out. Here's the best of what our writers thought of spring's music and movies, as well as moments on campus.
"WHEN WE ALL FALL ASLEEP WHERE DO WE GO" by Billie Eilish
The 17-year-old singer who just beat Lil Nas X for Billboard's number one spot, Billie Eilish has captivated not only those at the Ram but the majority of western masses. Eilish's first album, "WHEN WE ALL FALL ASLEEP WHERE DO WE GO," debuted on March 29 and was immediately number one on the US Billboard 200. What makes Eilish so special? Perhaps it is her soft voice accompanied by sharp and synthesized notes, beats and timbres that appeals to a generation also enthralled with ASMR. Culture editor Rachel Gow, FCRH '22, argues that it is Eilish's "vocal universe that almost seems four-dimensional, constantly inundated with perfectly layered sound elements that trigger an out-of-body-like episode."
"Assume Form" by James Blake
In his fourth album — and less than a year after his production for "Black Panther" — James Blake combines his electronic compositions with several artists, including Travis Scott and André 3000. The sounds Blake brings to the table are at times nostalgic in the vaporwave sense ("Can't Believe the Way We Flow," "Don't Miss It"), and while the closing track is "Lullaby for My Insomniac," his duet with Rosalía on "Barefoot in the Park" is just as melodically calming. In the words of culture editor Kieran Press-Reynolds, FCRH '21, "his music is a sonic portrait of contemporary existence."
"Avengers: Endgame"
It's no secret that 2019's Avengers movie was one of the most anticipated films of the year, but how did Marvel's biggest superhero crossover hold up? The large cast ended up being one of the movie's strengths, as each member contributed to the drama with some "haunting" performances. Greg Mysogland, FCRH '20, wrote a spoiler-free review, stating that "'Endgame' succeeds spectacularly as both a deeply heartfelt ending and an exciting new new beginning."
"Us" by Jordan Peele
Jordan Peele's follow-up to 2017's "Get Out," "Us" was a worldwide horror hit that had exceptional characterization, especially when compared to its contemporaries in the genre. "Us" successfully balances external and internal conflicts amongst its characters in such a way to make it one of the best directed films of 2019. Staff writer Matt Dillon, FCRH '20: "'Us' is one of the most memorable films to come out of this decade and should put to rest any assertion that horror movies somehow do not constitute 'real' art."
Mimes and Mummers' "Into the Woods"
Last February, Mimes and Mummers performed the highly anticipated musical "Into the Woods" in Collins Auditorium. Having formed in 1855, Mimes and Mummers is one of Fordham's oldest clubs and is loved by students both in and out of it; all performances for its spring musical had full houses for audiences. Displaying their evident "raw talent and thorough rehearsal," the performers and crew of Mimes and Mummers once again proved that a show one month in the making can still have top-tier quality.
FET's Feminist Playwright
In April, Fordham Experimental Theatre and Women's Empowerment collaborated to put on the latter club's annual Feminist Playwright Festival in the Fordham Blackbox Theatre. Directed by Lily Ochs, FCRH '20, the show successfully utilized both humor and emotion to display the different aspects of intersectional feminism. While it featured a variety of student-written poems and skits, what made the show cohesive was its theme and message that "feminism is a framework in which all people can find a place."