USG Discusses Recognizing Indigenous Peoples Day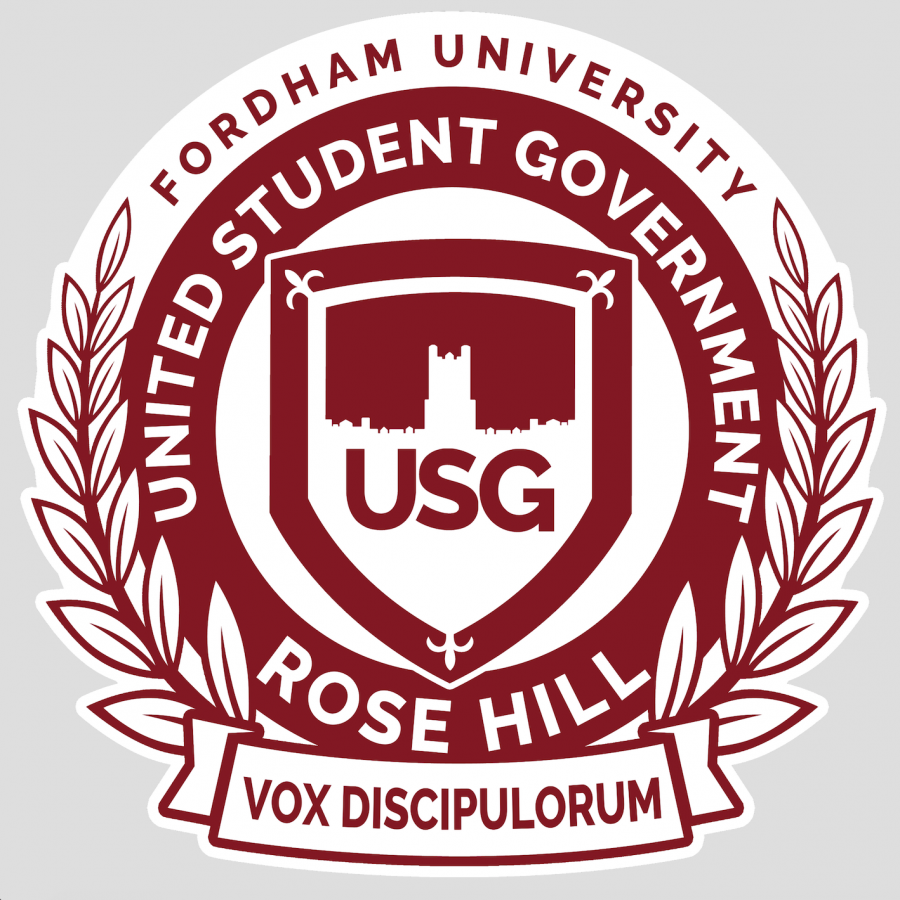 Hasna Ceran, Contributing Writer
October 9, 2019
On Thursday, Oct. 3, the United Student Government (USG) had a meeting in which junior senators gave presentations detailing initiatives for the semester.
During the Class of 2021 senate reports, Sen. Carsyn Fisher, FCRH '21, spoke about possible resolutions for the Diversity Action Coalition (DAC).
The resolutions would require the university to recognize Indigenous Peoples Day rather than Columbus Day and officially acknowledge that it sits on land originally belonging to Native Americans. Fisher also proposed required educational sessions about gender and pronoun usage during faculty training.
Fisher announced that the initiative to provide a map of gender-neutral bathrooms on campus is complete, with Campus Facilities finalizing the map and planning to post it on the Fordham website.
Sen. Carlos Rico, FCRH '21, discussed the importance of creating a centralized hub for students to learn about events hosted by clubs and organizations at Fordham. He stated that there were too many events being planned with the majority of the student body not knowing they existed. He proposed a centralized hub for clubs and organizations on a platform other than OrgSync, which was bought by Campus Labs in 2016 and will eventually be phased out for an alternative platform.
Sen. Nicholas Abbazio, GSB '21, spoke about the Fordham Food Run, an event in which students use their extra meal swipes and declining balance (DCB) to buy food which is then donated to Part Of The Solution (P.O.T.S.), a local food bank. Two hundred and fifty meals were donated during the event last semester, and Abbazio plans to make sure the event does even better this year by increasing publicity.
Emma Budd, FCRH '20, vice president of Health and Security, spoke about the upcoming Week of Action on Oct. 21 to Oct. 25 and Fresh Check Day, a program hosted in connection with the Jordan Porco Foundation to increase mental health awareness and prevent suicide. The event is currently planned for March 27 on Edwards Parade, but the time and place are subject to change.
Furthermore, Budd provided updates on initiatives in Campus Psychological Services (CPS), including the online mental health training mentioned in a previous meeting. The program is still waiting on approval, and it is currently in its testing stages.
In the executive report, Kaylee Wong, GSB '20, executive president, mentioned that Residential Life, members of PRIDE and Christopher Rodgers, dean of students, would be meeting to discuss guidelines on gender-inclusive residential housing.
Finally, the Dining Committee has a new email for any concerns from the student body at USGdining@fordham.edu, and the Committee on International Integration is looking for new members. Students interested in joining can email usgcii@fordham.edu.