Fordham Professor Researches Food Tech Justice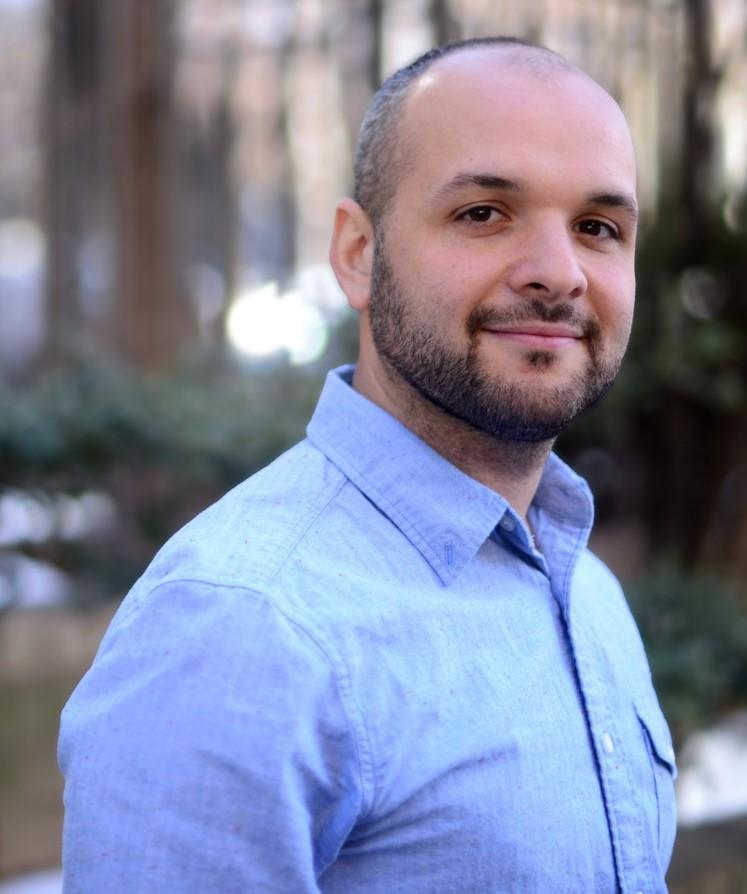 Garrett Broad, assistant professor of communication and media studies and director of the Public Media Masters of Art Program, is researching food system injustices and plant-based alternatives to meat in the United States and abroad. Broad said "food system" means food production and consumption from field to fork.
His research revolves around how new food technology can be used together with social justice, "food tech justice," as he calls it, to create a more sustainable and equitable future in the world of food.
Broad has been looking into "cellular agriculture," where by using tissue engineering, scientists take a small bit of tissue from an animal and actually grow a piece of meat without slaughtering the animal.
"The food system is really complex and involves all sorts of different stakeholders, from producers to eaters to businesses and everything in between," Broad said. "And it's also really central to some of our biggest local and global challenges related to environmental health and environmental sustainability, to public health and nutrition, to issues related to labor, to our relationship with animals."
A vegan since his college days, Broad said he has always had a long-term interest in the role of animals in the food system and movements around animal rights. This interest in animal rights began when he was an undergraduate at Leiden University in the Netherlands, where he took a sustainable development course with a Dutch political theorist. This was the first time Broad really dove into climate change and the role of animals in agriculture, that contribute to worsening environmental conditions.
"There's this concept of expanding our circle of compassion, that over time there is the incorporation of more and more non-human animal life into what we think deserve their own compassion and consideration," Broad said. "[This] has been something that's important to me personally, but then also being something that's been a part of my research and in my activism as well."
His research now is looking into big meat-loving cultures such as the United States and Brazil. he collaborates with faculty in different countries to understand differing perspectives around meat alternatives.
As part of the Faculty Research Abroad Program, he will be attending a conference in June at Pontifical Catholic University of Rio de Janeiro, Brazil, where he will be working with other Jesuit university professors.
At this conference, he said he hopes to research the global issue of meat production and consumption with new technologies.
"So what I do is I do a mix of critical analysis of movements and countermovements and debates related to different food system issues, as well as a lot of long-term ethnographic research," said Broad. "I'm doing a lot of participant observation with movement actors and activists and advocates during a lot of interviews to try to understand how and why are people doing what they're doing, what's effective and how do we craft a better food system works for everybody."
Over the next couple of years, Broad said he wants to dive deeper into online forums revolving around meat — be it meat-lovers or meat-haters — and how the media plays a role in fostering arguments about plant-based alternatives to meat. Broad's past work regarding sustainable food production has been published by Civil Eats and Geoforum.