Fordham IT Meets New Need for Resources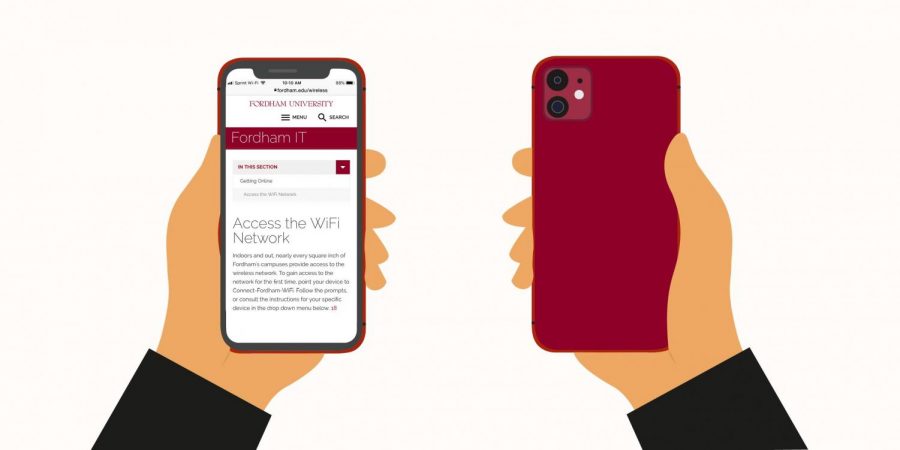 Hasna Ceran, Assistant News Editor
April 22, 2020
Following Fordham University's decision to suspend face-to-face classes and change over to remote education, the availability of technological resources has become a large priority for faculty and students. 
Elizabeth Cornell, director of IT Communications, said IT staff had to rapidly respond to the need for the expansion of previous resources and support for a community that was going to be learning remotely for the rest of the year. 
"Shaya Phillips, Interim VP/CIO, gave IT staff one overarching directive: Make sure everyone at Fordham has the resources they need to finish the semester successfully," she said.
The swift decision to suspend activities on campus led to the urgency of formatting classes so that they could be taught online. While Fordham University gave professors instruction to prepare for a switch to remote education, the conversion was still sudden, said Cornell. 
"Normally it takes about six months to fully develop an online course. Fordham IT worked quickly with faculty to bring hundreds of classes online in only a couple of weeks," she said. 
According to Cornell, in order to ensure that faculty were fully prepared to use classroom resources including Zoom, Blackboard Collaborate, online assessments and Google Suite, the Faculty Technology Center and other IT staff are hosting live training webinars for faculty to attend. A full list of these webinars can be found on the IT Events calendar. 
Similarly, the IT Media Services staff are able to provide technical assistance to live classes if needed. Fordham students and faculty all received Zoom accounts and began using them for class.
"Fordham averages about 800 Zoom sessions a day. Many classes also turned to Blackboard Collaborate for the first time," said Cornell. "Blackboard itself has averaged 9952 daily logins since March 11, a marked increase compared to usage before that date."
The IT department emailed all students with a survey evaluating their technological readiness to begin remote learning and a subsequent survey evaluating their confidence in finishing the semester. According to Cornell, Students that expressed difficulties with the circumstances were contacted for additional support. There is also a Fordham IT page with resources collected specifically for students.
There are multiple web pages on the Fordham website to assist students and faculty with remote learning. These pages include the Course Continuity site created by the IT staff and the Provost's Office, which includes resources for holding classes online. Further, Director of the Office of Online Learning Steven D'Agustino, Ph.D., collaborated with Faculty Technology resources and the Provost's Office on multiple pages detailing strategies for virtual teaching. 
Students and faculty in need may also be eligible for IT resources normally offered on campus such as loaned laptops or hotspots.
Students who were previously working with the IT department on campus are now working from home, continuing taking calls at home and assisting people who need help.
Ana Bui-Martinez, FCRH '23, is now working from home taking calls for the IT department. 
"It was a bit of an adjustment at first for sure," said Bui-Martinez. "Not only downloading and setting up the proper software and applications, but just getting into the mindset of taking calls from my room and trying to help clients as quickly and easily as possible from home with my family around and being apart from my coworkers."
She said that adjusting to working from home was an interesting experience, but that she has ultimately been able to do her job same as ever due to being able to take calls like she was at work thanks to software on her laptop and mydesktop.fordam, which lets her do her job the same as if she was on the Fordham network. 
"It's amazing how much tech has helped us through the pandemic, both for school and for work," she said.