The Italian Grand Prix: An Absolute Classic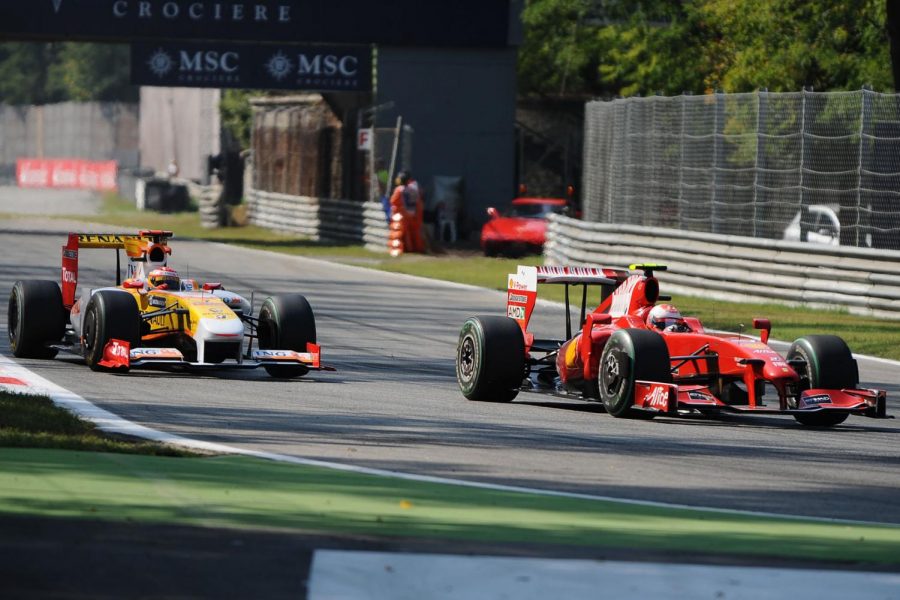 Michael Hernandez, Contributing Writer
September 9, 2020
Today's Formula 1 Italian Grand Prix was an absolute classic, with Alpha Tauri's Pierre Gasly picking up a surprise win and McLaren's Carlos Sainz and Racing Point's Lance Stroll rounding out the podium. The race started with Mercedes' Lewis Hamilton in pole position, followed by his teammate Valtteri Bottas. Sainz started from third, Stroll from eighth and Gasly from 10th. When the lights went out, Hamilton stormed ahead, dominating the first half of the race with a comfortable 13-second lead with Sainz in second. Then it all changed when Kevin Magnussen's Hass rolled to a stop in front of the pit lane. A full safety car was called out and the pit lane was closed, preventing any car from entering the pits and switching tires. Hamilton was one of the drivers who ignored the closure and entered the pits despite the fact that they were closed. A few laps later, Ferrari's Charles Leclerc crashed out at the final corner, ending the misery of Ferrari, whose teammate Sebastian Vettel had retired in the early stages of the race due to brake failure. This follows a horrible run of form by Ferrari who just simply doesn't have a competitive race car anymore in comparison to the years before.
After Leclerc crashed, a red flag was brought out which stopped the race all together. This was the first time that a red flag has been used in a race since the Azerbaijan Grand Prix in 2017. The red flag effectively neutralized the race with all of the remaining cars all stacked together for a restart. In a red flag scenario, everyone is allowed to switch their tires, effectively giving them a free pitstop. Due to Hamilton entering the pit lane when it was closed, he received a massive 10-second stop-go penalty, which meant that when racing resumed, he had to go to the pitlane and stay stationary for 10 seconds and then exit the pit lane. Once he served his penalty, he was last in the race. In the front, Gasly led because he entered the pits before the safety car and the red flag were enacted, which tremendously helped him out. Behind him were tAlfa Romeo's duo of Kimi Raikkonen and Antonio Giovinazzi, with Sainz in fourth and Stroll in fifth. The final 24 laps had the Alfa Romeos fall down the order with Hamilton finishing in seventh. In the closing stages, Sainz was catching up to Gasly, but he simply ran out of laps. 
This marks Gasly's first ever win and Alpha Tauri's second ever win, with their first happening at this Grand Prix back in 2008 with Vettel. Other surprise finishers were Sainz's teammate Lando Norris finishing in fourth and Bottas finishing in a dismal fifth. Another surprising result was Red Bull's Max Verstappen, who didn't finish, ending his streak of six consecutive podiums. He is still third in the standings, but with himself and Bottas failing to score big, Hamilton still has a 47 point gap to second-place Bottas and a 54 point gap to Verstappen. It is looking more and more likely that Hamilton will win his seventh drivers' title.