Jaden's "CTV3" is a Breath of Fresh Air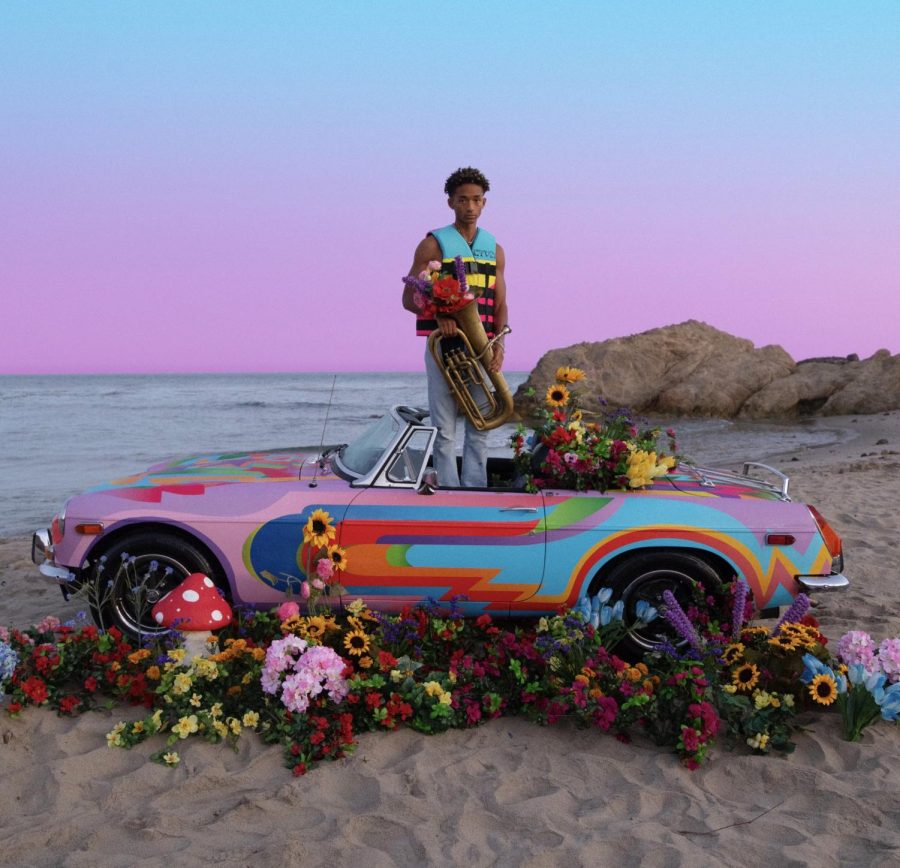 Ed Lucano, Contributing Writer
September 9, 2020
Summer is almost over, but sunsets have never been more vibrant in light and color. As one season begins to fade into another, Jaden Smith's music career has quietly begun to change as well. Since striking his last name from the records, the artist currently known as "Jaden" seems to be untangling himself from any preconceived notion of what the Smith family has to offer to the entertainment industry. "CTV3: Cool Tape Vol. 3" effortlessly encapsulates the coexistence of sadness and love with a less-is-more style of production and a perfect pinch of features. 
I would be remiss if I recognized the assets of "CTV3" without mentioning "Summertime in Paris." This breakout hit from Jaden's 2019 concept album "Erys" foreshadowed his shift in sound from Fresh Prince rap royalty to pseudo-indie singer-songwriter. Collaborating with his sister and fellow mononym Willow, this mellow tune shows Jaden's audience the vulnerable side of his musical persona without the shroud of booming 808s and high-profile features that take over the rest of the LP. Thankfully, he did not let a good thing pass him by and ended up making an entire project out of it just over a year later.
"Cabin Fever" takes Jaden's listeners on a sunset joyride through the love and longing of forced separation. Bass, drums and guitar are all this song has and all it really needs, setting a precedent for what the instrumental style of the rest of the album was going to be like. As for the delicate lyricism itself, whether it is meant to display the turmoil of being away from someone you care about or the literal distance imposed by COVID-19, this dreamscape focuses more on the excited anticipation of reunion rather than how time ticks away in quarantine.
 It took an entire decade, but Jaden and Justin Bieber finally got to jump on a track together again. Both artists have undergone many changes since "Never Say Never" asserted itself as the pop anthem of middle schools across the country, but this power duo has managed to flawlessly complement one another yet again on "Falling For You." Their lyrics capture the manic fluctuation of joy and misery that seem to come with true love and longing, but the juxtaposition between these different emotions blend so well into the song's accompanying guitar and string section that it all starts to make sense.
"LUCY!" is my favorite song off of "CTV3" by far. It is quite literally all love  — two straight minutes of pure fun and positivity. Reminiscent of '60s surf rock with a slight Y2K-era boy band twist, this track is perfect to play with a maximum of 10 people while social distancing on Eddie's or at the beach. On the flip side, if you ever want a soundtrack to feel cinematically sad to, "Drops of Sun" is perfect for when you want to remember the good old days or be purposefully overdramatic about a breakup. However, listening to these two songs back-to-back without any buffer tracks might leave listeners in an ambivalent emotional state.  
In all, I recommend putting "CTV3" on shuffle while avoiding the pandemic outside so you can remember how to feel when it ends  — you will not be sorry.