If you're looking for a career with good job prospects and room for advancement, you should consider nursing. Nurses are in high demand right now and that is expected to continue into the future. There are many reasons why nursing is a great career choice, so read on to learn more.
Aging Population
More and more people opt for nursing care after reaching a certain age. Lots of people are looking for the best online DNP programs in order to adjust and provide better services to people. Seniors and their children have seen the potential of these programs which is why they like to hire helping hands.
With this increased aging population, nurses are becoming more in demand than ever before. As aging individuals need more frequent medical care, they require additional support to stay healthy and age safely. Nurses provide this much-needed individualized care and help aging people manage their chronic diseases as well as provide quality end-of-life care. Because of the unique challenges associated with aging populations, nurses are also required to have specialized knowledge and skills.
Tech Advances
You may have noticed that as technology advances, there is a high demand for nurses. This is because nurses are often responsible for using and maintaining medical equipment and technology in the course of their work. As new and more advanced medical technologies are developed and implemented, nurses need to be trained in how to use them effectively and safely. This requires ongoing education and professional development, which can be a significant part of a nurse's job.
In addition to using technology in their daily work, nurses may also be involved in the implementation of new technology in healthcare settings. This can involve coordinating the training of other healthcare professionals on the use of the technology, as well as working with IT professionals to ensure that the technology is properly integrated into the healthcare system.
Chronic Diseases
Chronic diseases are long-term medical conditions that can have a significant impact on a person's health and quality of life. Examples include diabetes, heart disease, and asthma.
People with chronic diseases often require ongoing medical care and management to manage their condition. This can include regular check-ups, medication management, and lifestyle changes. Nurses are often responsible for providing this care, which can be time-consuming and require a great deal of skill and knowledge.
Additionally, can lead to complications and worsening of the condition if not properly managed. This is why nurses must be able to identify and address potential issues early on.
Looking For Specializers
Nowadays, most nurses specialize in a certain field of care in order to provide better services, and healthcare facilities love hiring these experts. Some of the most popular fields are the following:
Critical care
Gerontology
Oncology
Midwifery
Mental health
Pediatrics
These are just a few examples of the many fields in which nurses can specialize. People have realized that specializing is a much more efficient way to provide care for patients.
A New Health Reform
A new reform allows for a more efficient healthcare system and has a direct impact on the demand for nurses. This reform is a result of a comprehensive package of changes that modernize the way health care is delivered and managed in the United States. As a result, many organizations are seeking qualified nurses to fill available positions
The new reform focuses on improving patient outcomes by connecting providers directly with patients, allowing for better communication between them and thus, better overall care. It also encourages a focus on prevention and wellness initiatives, which can help reduce costs associated with chronic illnesses like diabetes and heart disease.
Experienced Nurses Retiring
Being a nurse is a challenging job and nobody can do it forever, which is why lots of experienced nurses retire every year. Retiring experienced nurses leave behind a void of experienced professionals that needs to be filled in order to ensure the medical needs of the community are met. That's why experienced nurses retiring is one of the biggest reasons why there is a high demand for nurses today.
Growing Healthcare Industry
The healthcare industry is constantly growing and evolving which allows space for a lot more job openings to provide quality care. Nurses are a vital part of this industry, providing a necessary service that is in high demand. With a growing population and an aging demographic, the healthcare industry needs more nurses to provide support in a variety of settings.
In addition to a growing population, advances in technology are also transforming the healthcare sector which requires knowledgeable professionals to maintain a high quality of care. With a changing economy, nurses are a critical component in delivering the best possible healthcare services and they need to have a strong understanding of a range of medical topics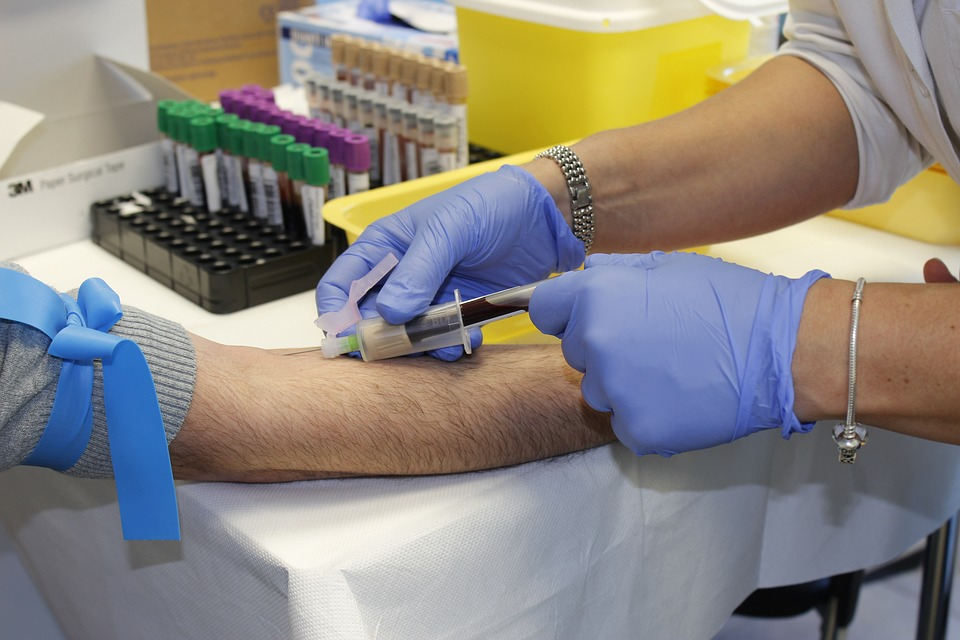 Nurses will always be needed in the healthcare industry, especially with lots of people seeking care after reaching a certain age. These professionals also keep up with tech advancements and can be a lot of help in treating chronic diseases. Every hospital and facility is looking for ones specializing in various fields and the health reform also allows for more job openings. Finally, experienced professionals are retiring while the healthcare industry is growing!