Do you aspire to perform Mozart and Beethoven in a group? Do you wish to play music soulfully, or do you wish to relax and play some enjoyable music?
A pocket-friendly, excellent, and effective technique to learn how to play the piano is through online piano lessons. However, if you want to be a serious pianist and are dedicated to your studies, you must select the right program. Popularity is not always a sign of brilliance.
Hence, when you are looking for the best free piano lessons, there are a dozen things to consider before starting a course.
Whatever your music style is, you will find a suitable course that matches your interest. Check out this list of the best free piano lessons mentioned below, and stay tuned!
12 Best Free Online Piano Lessons and Classes for 2023
Find below the most enhancing free online piano courses that'll transform you into a beautiful pianist!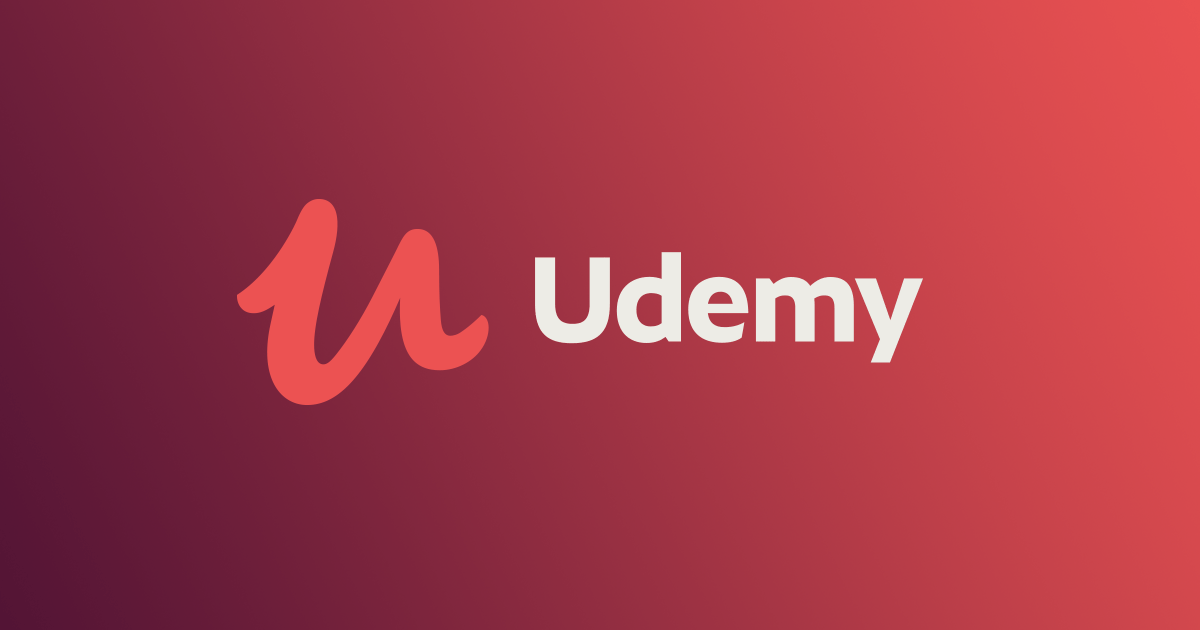 This lesson is ideal for you if you are new to the instrument. With this free beginner course, you can read treble and bass clef, play songs by ear, and learn the fundamental chords. 
Content Covered:
Simple Music Reading
Elementary-Level Ear Training
Basic Chords 
Piano Notes and Names
Basic Music Techniques and Hand Position 
Reading Treble and Bass Clef
Rating: 4.6
Duration: 1 hour 40 minutes
Certificate: No, available for paid courses only 
Pros: You need not have any prior music knowledge
Cons: No certification available

This course introduces you to music theory and equips you with the knowledge and abilities needed to read and write Western music notation. The course is inclusive of the foundations of Western music theories, ranging from the very basic notes to the advanced ones. This makes it the ideal platform to get the best free piano lessons for both beginning musicians and more advanced players.
Content Covered:
Intervals
Pitches
Scales
Rhythm
Form
Cadences and phrases
Basic Harmony
Rating: 4.47 
Duration: 12 hours approximately 
Certificate: Yes
Pros: Get flexible deadlines
Cons: Can be a little time-consuming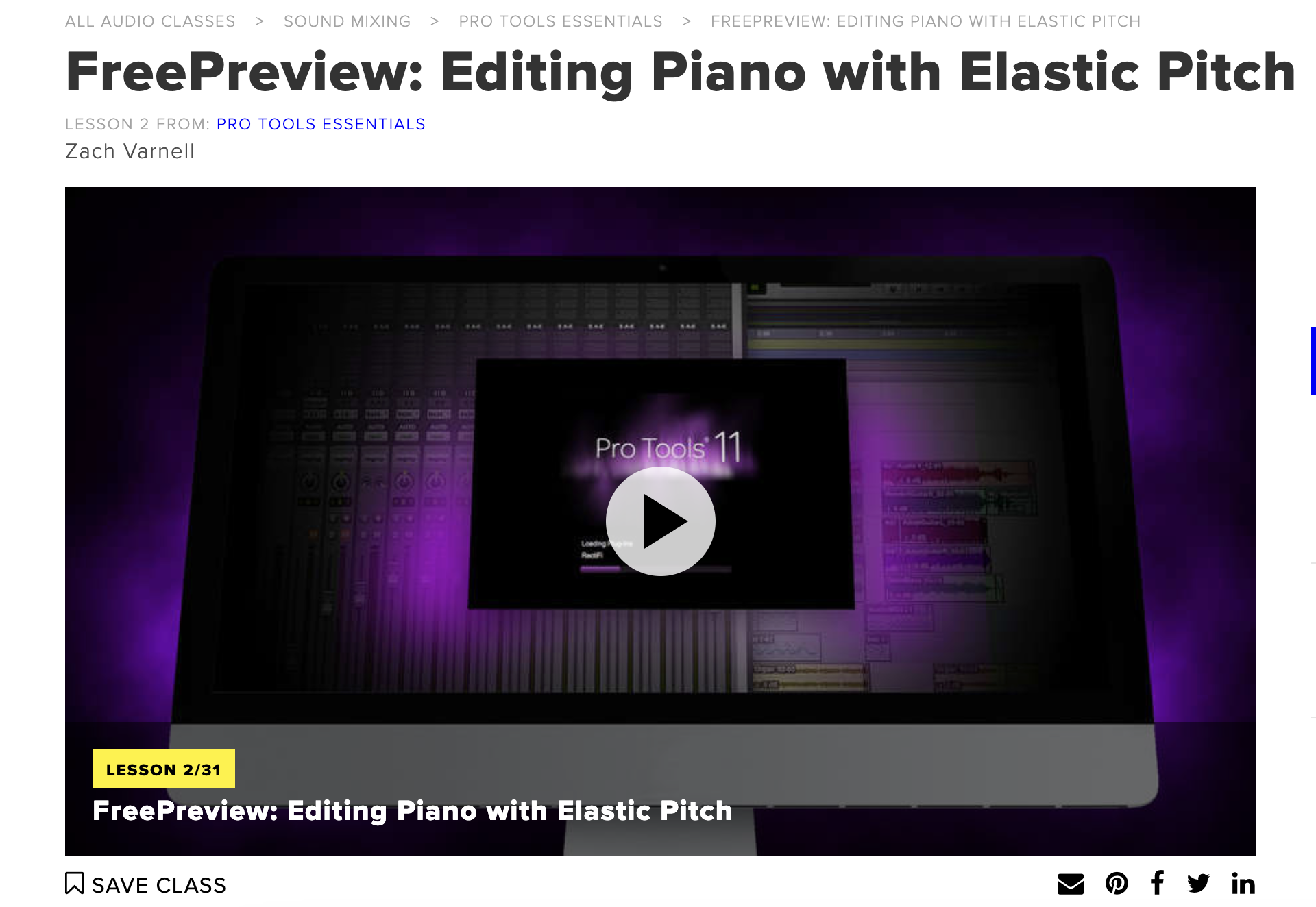 This preview is primarily aimed at intermediate and advanced-level artists. Led by the world's topmost instructors, this creative platform offers excellent piano classes. The course goes deeper into complex musical notes, their tunes, and recordings.
Content Covered: 
Sound Mixing
Using Advanced-Level Tools 
Editing Piano Tunes 
Previewing Pitch 
Rating: 5 
Duration: 14 minutes 8 seconds 
Certificate: No, available only for the paid ones
Pros: Easy access over desktops and mobiles and flexible deadlines
Cons: You may want to go for the paid version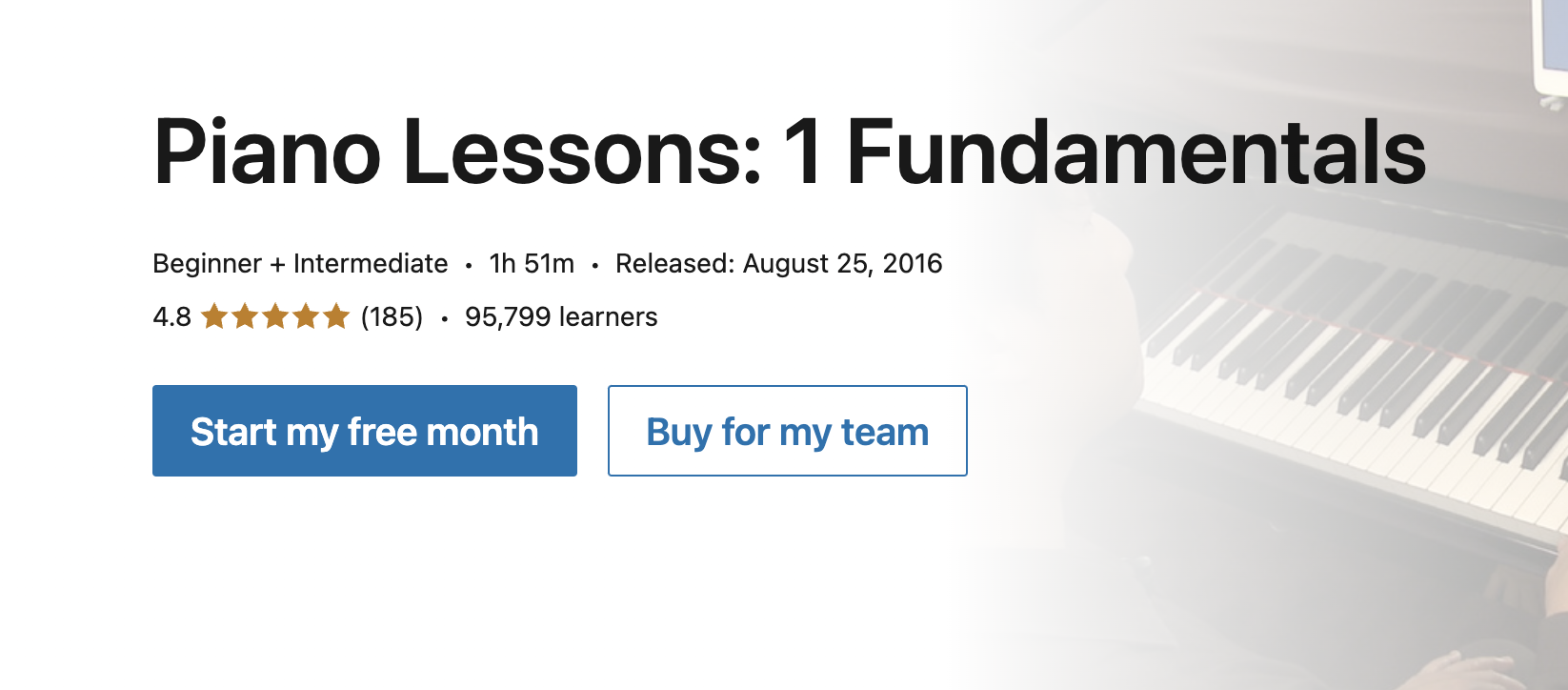 The class offers excellent piano lessons to people who have some preexisting knowledge and experience in this area as well as to people who are beginners.
Hugh Sung, a renowned pianist and music lecturer, created a video archive of piano lessons on well-known songs. You can learn the fundamentals of reading music notation, finger placement, posture, and playing melody and rhythm with the right and left hands while following along at your own pace. The beginner-level piano exercises in this course cover timeless pieces like Greensleeves and Scarborough Fair at various tempos. Hugh's enthusiasm for the piano is contagious; he places a strong emphasis on playing musical pieces in a methodical way that any level of player can understand.
Content Covered:
Basics of Keyboard and Piano 
Basics of Improvisation 
Sight Reading 
Jazz Songs
Improv Skills
Duration: 1 hour 51 minutes
Rating: 4.8
Certificate: Yes
Pros: Easy access on phone and tablet, certificates are shareable on LinkedIn profile
Cons: Free trial available only for one month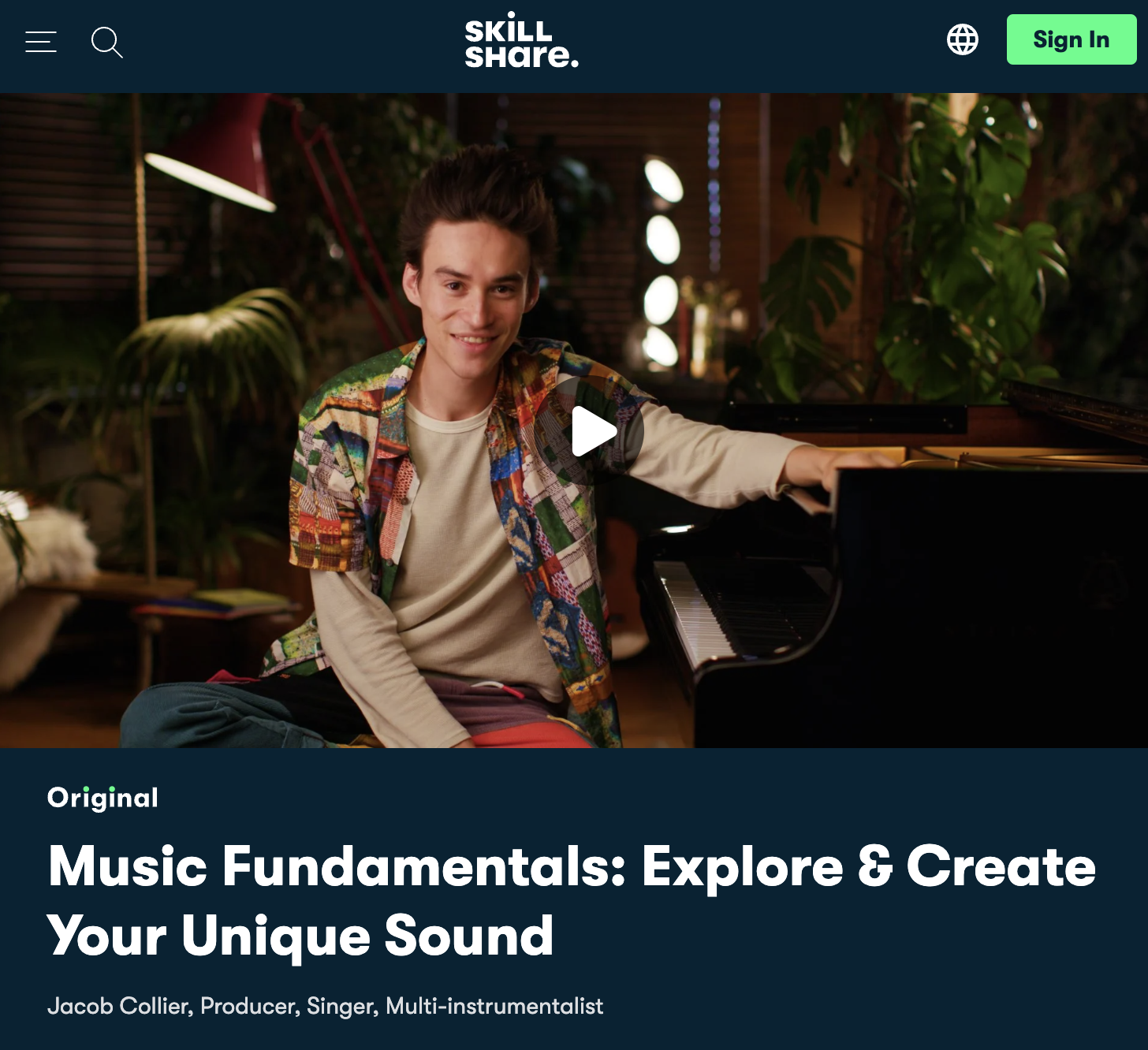 There is always something new to learn on your piano journey if you keep an open mind. This online course from Skill Share covers a wide range of subjects, from learning the fundamentals of playing the piano—notes, scales, reading music, and playing chords—to delving into other musical genres and styles, such as blues, rock, classical, and jazz piano. The course, Jacob Collier, a renowned musician, can help you boost your game, whether you're a novice just learning to play for the first time or an experienced pianist eager to master new techniques. So make the most of your keyboard, explore music creation and songwriting, learn more about music theory, or enhance your piano-playing skills. Classes are divided into brief lessons with practical assignments and the assistance of world-class instructors. 
Content Covered:
Simple Music Theory
Songs, Notes, Chords, and Scales
Progressions
Axes of Sound
Songwriting 
Duration: 1 hour 16 minutes 
Certificate: No
Pros: The classes aren't too long, super flexible 
Cons: Free trial available only for one week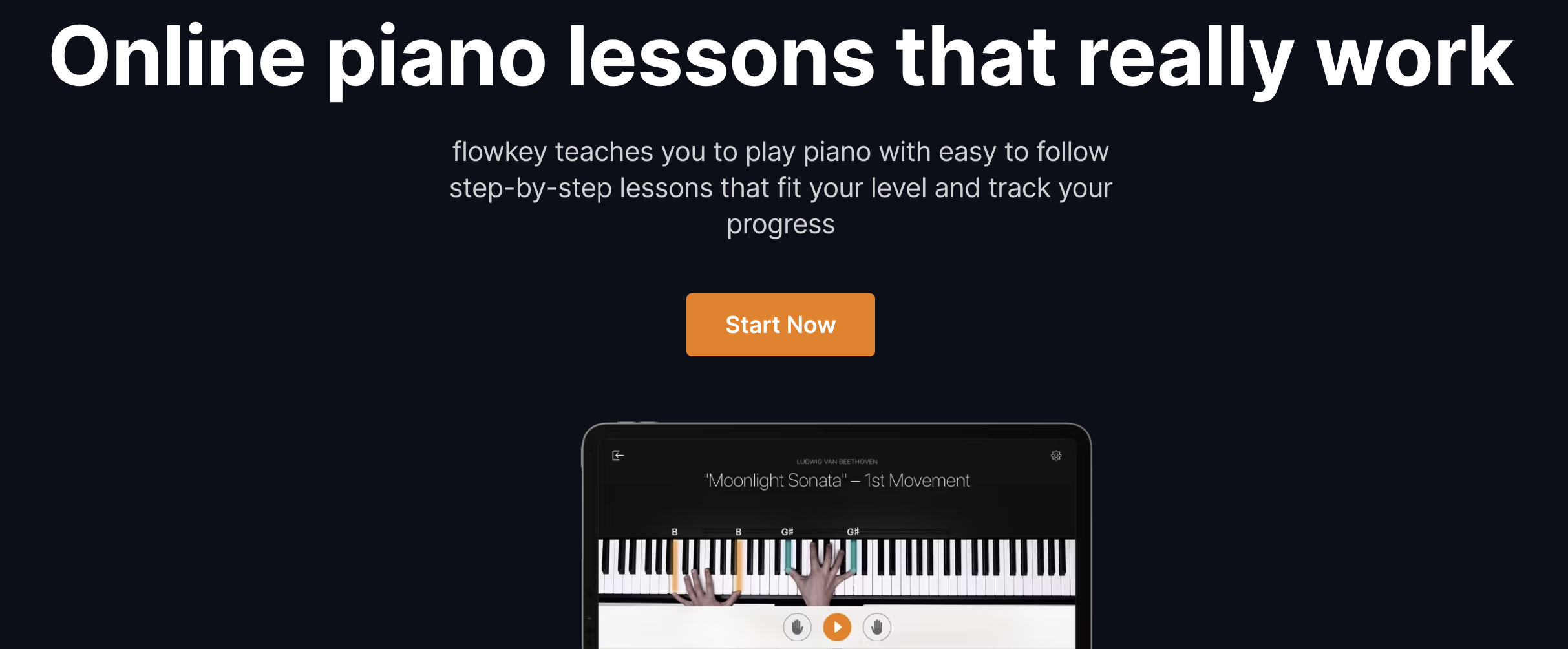 These classes offer comprehensive piano instruction to beginners. The classes are taught using films that display graphics that illustrate the ideas, and you can use your device's microphone or a MIDI connection to check your understanding.
While Flowkey offers immediate feedback on the notes and rhythms played, unlike the other techniques on this list, it does not give you a score or keep track of your progress.
Content Covered:
Basic Music Theory
Mastering Notes, Chords, and Scales
Reading Music Sheets
Improvs
Vocal Exercises 
Duration: 30 minutes approximately
Certificate: No
Pros: Get extra music theory courses that are customized as per your needs, a portable song collection in your music library
Cons: Free trial is for limited parts of the course, does not teach you song composition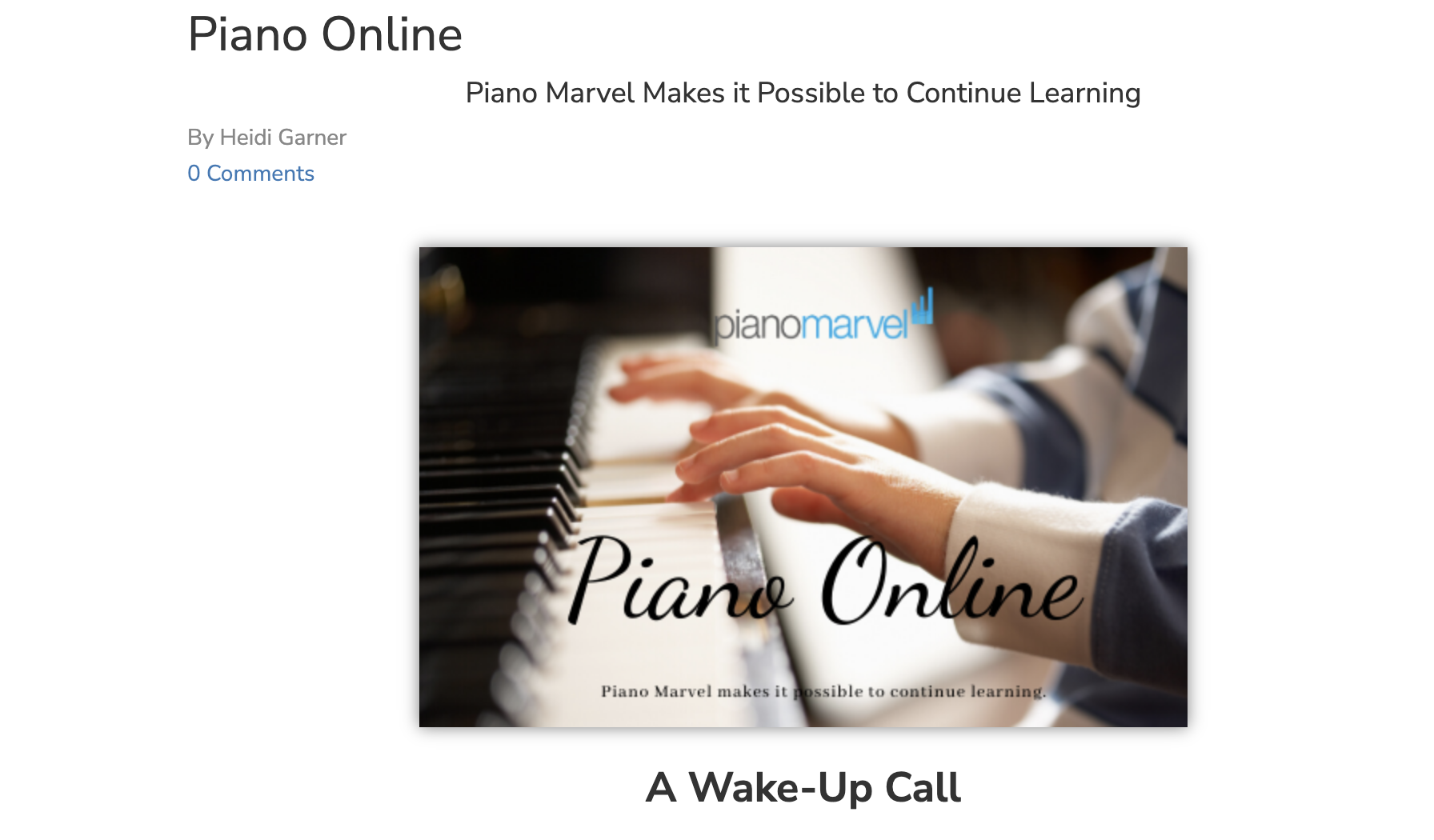 Piano Marvel combines traditional piano instruction with a contemporary methodology.
It is a program for learning the piano that uses video lessons, immediate feedback, and a number of other elements to make learning the piano both effective and individual. 
Piano Marvel has three sections: method and Technique, library, and sight-reading, in addition to comments on your accuracy.
Method and Technique will teach you how to play the piano and introduce you to a variety of musical ideas and aspects. However, you should go to the library section if all you're interested in is performance works. A sight-reading evaluation is provided under the section on sight-reading. It will monitor your development and help you understand the progress you have made. 
Content Covered:
Learning fundamental notes, chords, and scales
Reading music sheets
Improvs
Music techniques and methods
Different music styles
Sight reading 
Rating: 4.4
Certificate: No
Pros: Lessons are well-planned and organized into chunks
Cons: No live chatting or face-to-face assistance is available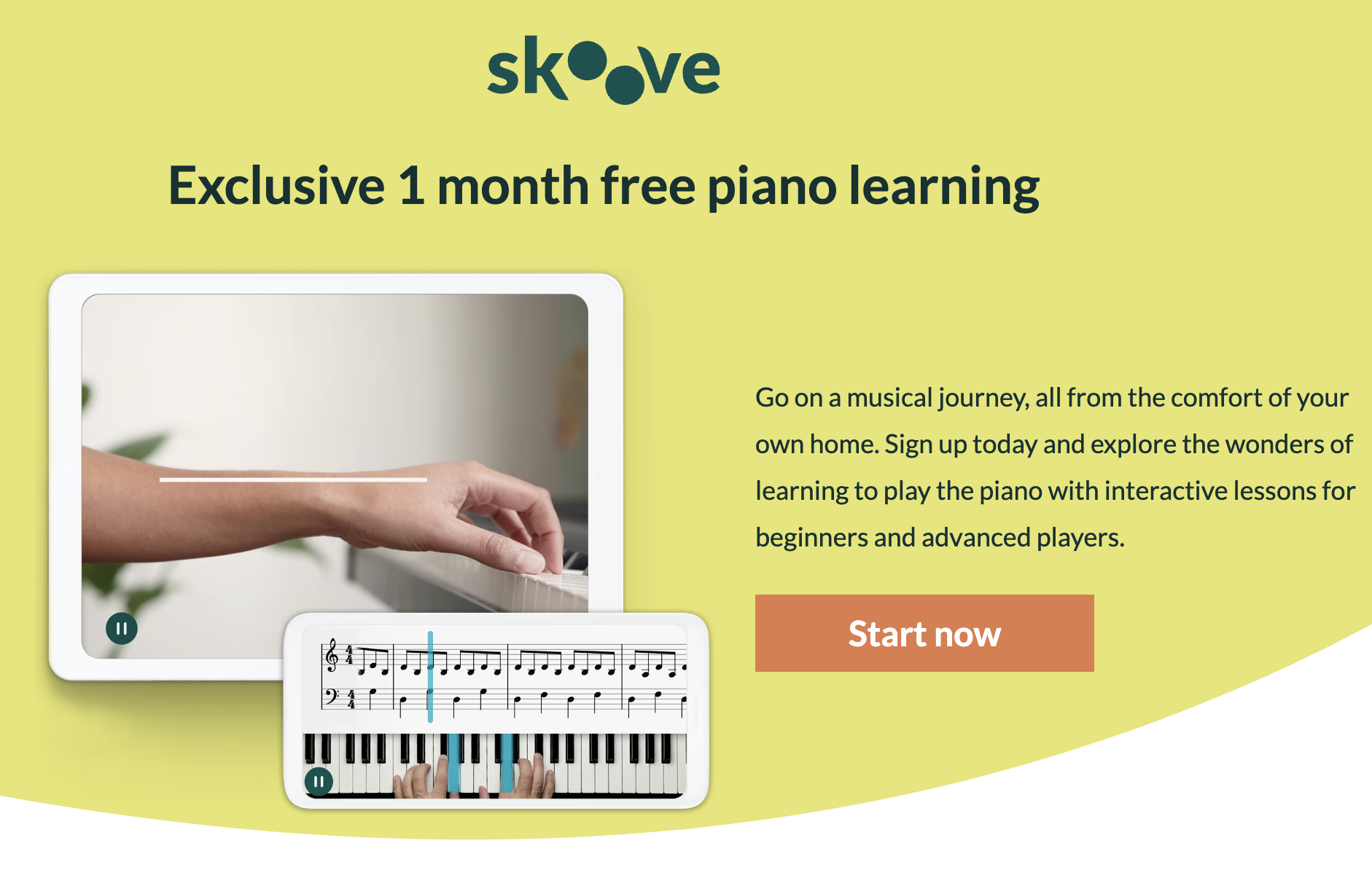 To get you started if you're new to the piano, Skoove offers interactive Beginner and Intermediate courses. From there, you can continue with more instruction in either a pop or classical genre.
The software's "listen, learn, and play" methodology helps you quickly pick up new playing techniques. It also includes some basic tips on how to start improvising, all with a healthy focus on the value of the sound Technique.
Both children and adults will find the interface to be well-designed and simple to use. You can use either a MIDI or a traditional keyboard with the system; it accepts both types with no problems. Overall, Skoove represents a quick and efficient way to learn piano online.
Content Covered:
Music theory
Music chords and scales
Emphasis on musical techniques
Duration: 20 to 30 minutes
Rating: 4.3
Certificate: No
Pros: Makes learning fun
Cons: Not the best choice for classical music theory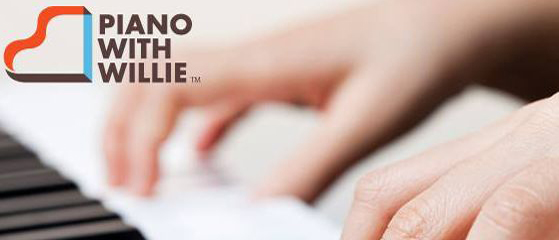 Piano with Willie is a subdomain of the jazzedge.com website that offers monthly or yearly subscriptions to hundreds of lessons from Berklee Music School alumnus Willie Myette.
Whatever stage you're at now, you'll discover a lot of information here to help you advance your piano studies. There are a variety of other microsites available as well, covering a wide range of musical genres like jazz, blues, gospel, Latin, funk, and rock. You may even get lessons on improvisation and arrangement, which are uncommon on other websites offering online piano lessons.
Content Covered:
Multiple genres of music, such as jazz, rock, funk, Latin, etc. 
Music chords and scales
Improvs
Mastery of specific musical methods and tunes 
Rating: 4
Certificate: No
Pros: Best free piano lessons for adults, face-to-face assistance available 
Cons: Not the best choice for children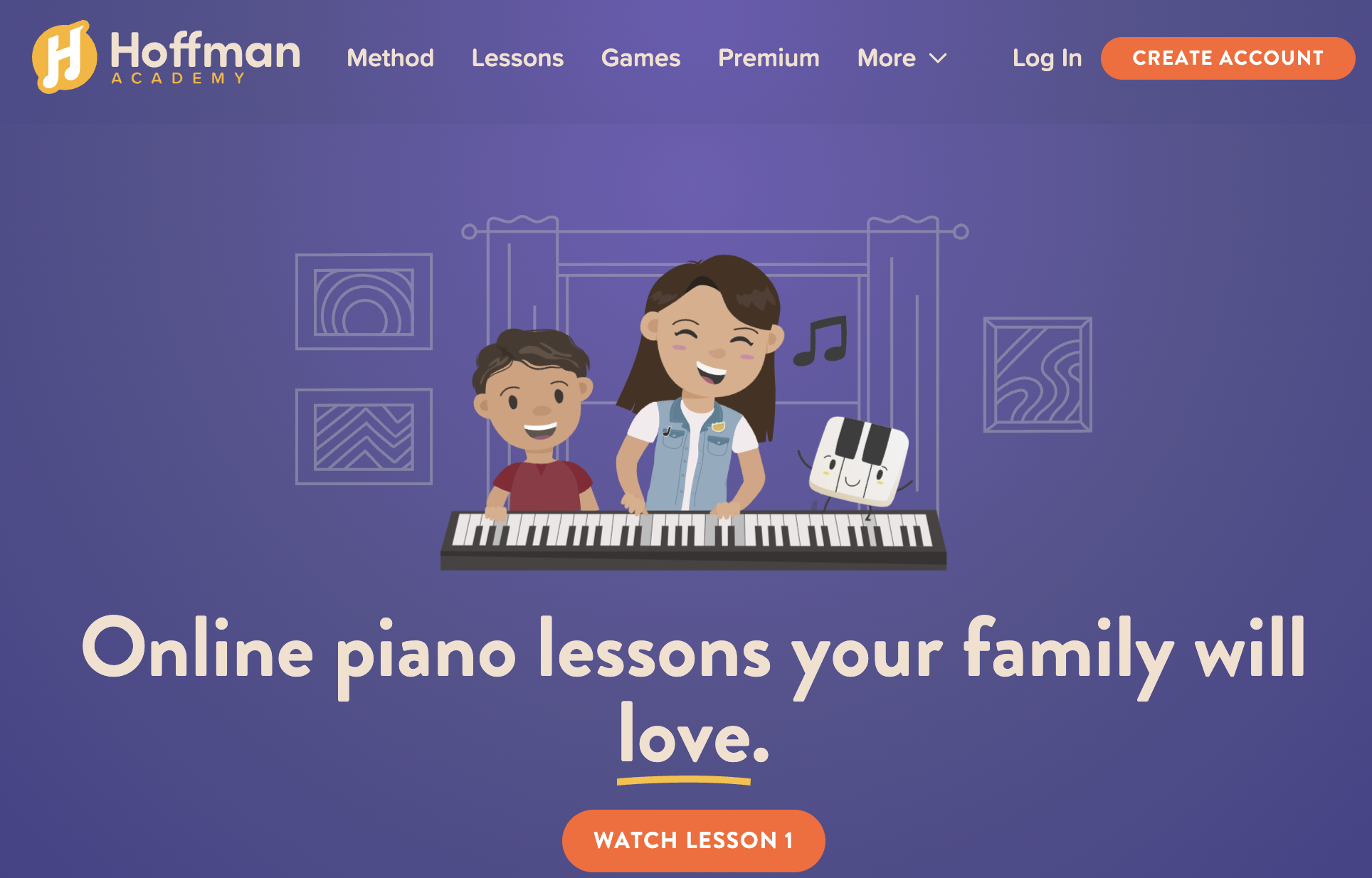 The goal of the Hoffman Academy is to make sure you develop into a well-rounded musician. To do this, the online learning environment uses a selection of kid-friendly video lectures, ear training drills, sight-reading problems, and interactive games.
All of the courses are taught by Mr. Hoffman and are brief and simple to understand, especially for young children. They also include pleasing camera angles and on-screen graphic aids that serve to illustrate the lesson's principles.
Additionally, there is a section on popular music with stand-alone lessons for everything from the Star Wars theme to Amazing Grace. The course is divided into 15 units, each with 20 lessons. Although the lessons here are unquestionable of the highest caliber, older students may find the repertoire a bit challenging.
Content Covered:
Musical exercises
Mind-engaging musical games  
Musical scales, notes, and chords
Ear training 
Rating: 4
Certificate: No
Pros: Extremely interactive sessions and suitable for children 
Cons: Too elementary for adults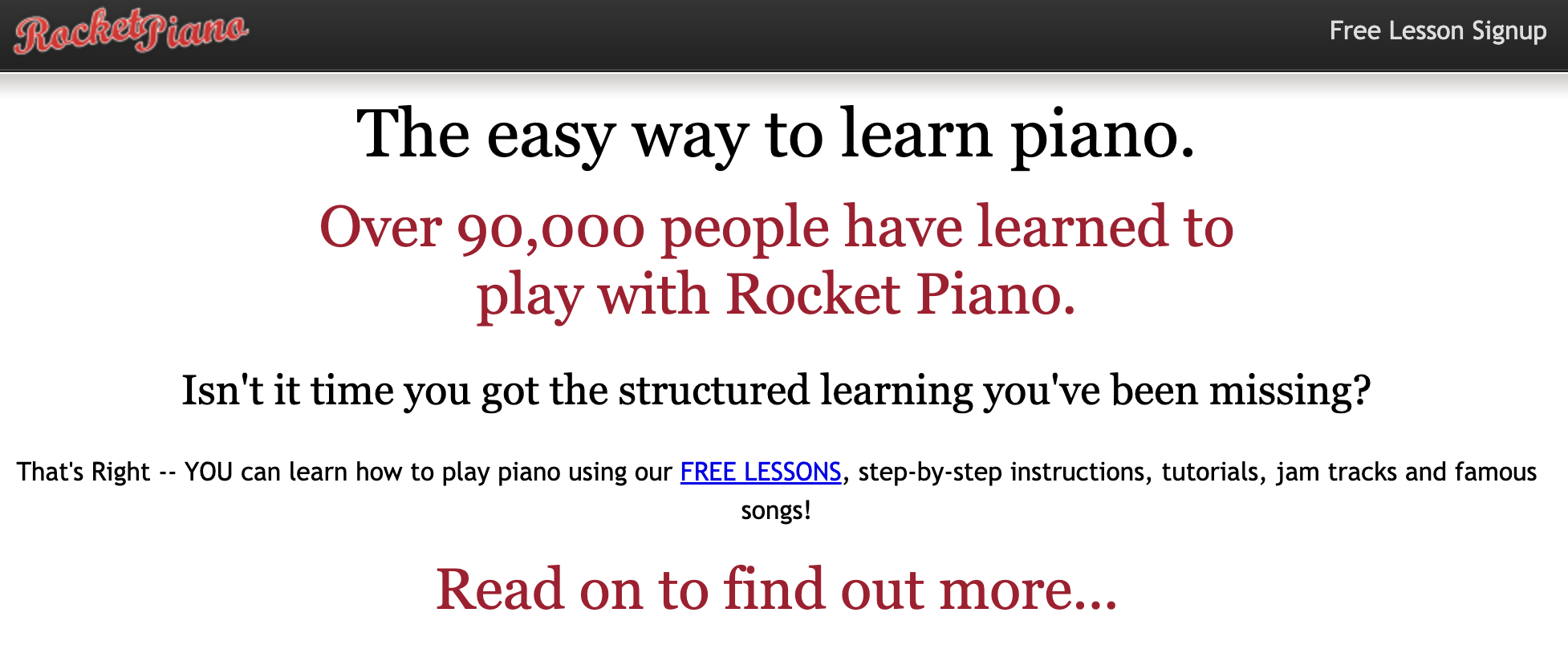 Rocket Piano is still regarded as a free online piano instruction option even though it was developed many years ago. However, this course is unique from the majority of other online piano courses in that it provides learning materials that you don't follow along with on a tablet or computer.
The course provides five books covering gospel, jazz, pop, and sight-reading. This course is entirely self-paced till completion.
Content Covered:
Sight reading 
Learn various genres of music like gospel, jazz, pop, etc.  
Mastering F chords, scales, tunes
Duration: Self-paced 
Certificate: No
Pros: Easy access to hardcover books and soft copies  
Cons: Not very detailed as it can be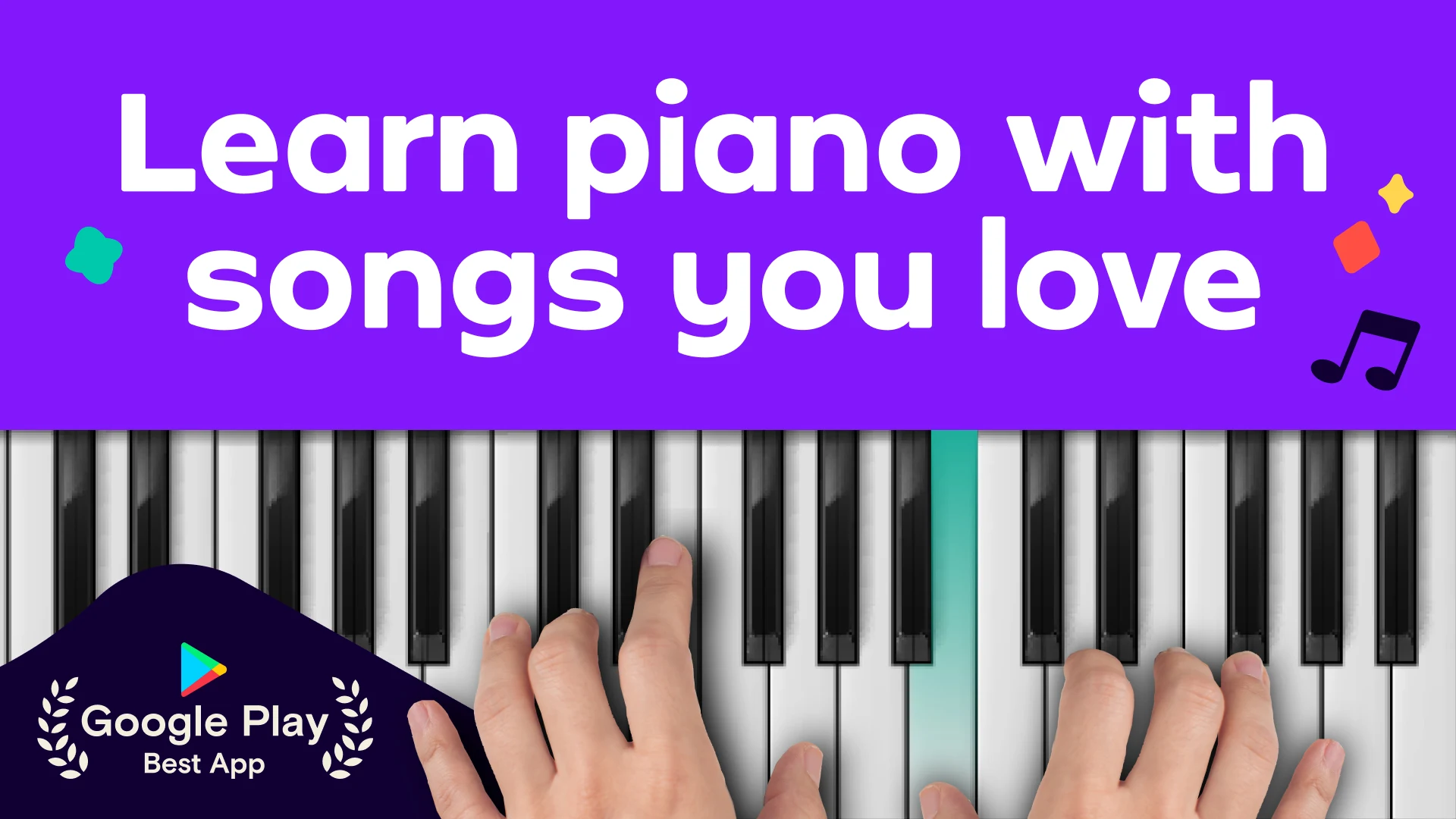 Step-by-step instruction is provided via this entertaining and game-like piano learning app. You'll receive ratings as you move through the lessons, depending on your performance, as well as feedback. You can't advance in the app until you finish the lesson. Hence, the app is known to offer the best free piano lessons. 
Content Covered:
Basic understanding of scales, tunes, and chords
Knowledge of Technique and notation  
Feedback based performance 
Rating: 4.3
Certificate: No
Pros: Free of cost, printable music sheet
Cons: Not customizable, slow-paced
Conclusion
You should opt for a curriculum that matches your learning objectives while looking for the best free piano lessons.
Check out the course offerings mentioned above to determine whether the course content aligns with your interests.
In any case, the best piano lessons should include both playing sons and music theory in their well-rounded curriculum.