If you are passionate about learning new skills, Coursera is a great platform. You can gain knowledge from thousands of Coursera online courses and earn certificates for completing these courses on this platform.
Students can deepen their understanding of a wide range of subjects with this enormous course catalog, such as financial markets, data science, social media, web development, public health, and many more.
Coursera collaborates with over 200 organizations and colleges to offer students who are eager to gain new skills access to online learning opportunities. Students are benefited after learning from highly engaging content when learning.
Is Coursera Free?
It is a valid and frequently asked question by most students. The simple answer is no. Coursera is a learning platform that has a variety of courses available, which include both paid and free ones. However, there are some ways through which learners can access Coursera courses for free.
If you want to take Coursera courses for free, follow the steps outlined below to get started!
How to Avail Coursera Courses for Free?
There are two major steps to accessing the best free courses on Coursera. The first one is to audit a course, and the second one is about enrolling under the "Full Free, No Certificate" option.
Follow these steps to get Coursera courses for free:
Step 1: Create an Account on Coursera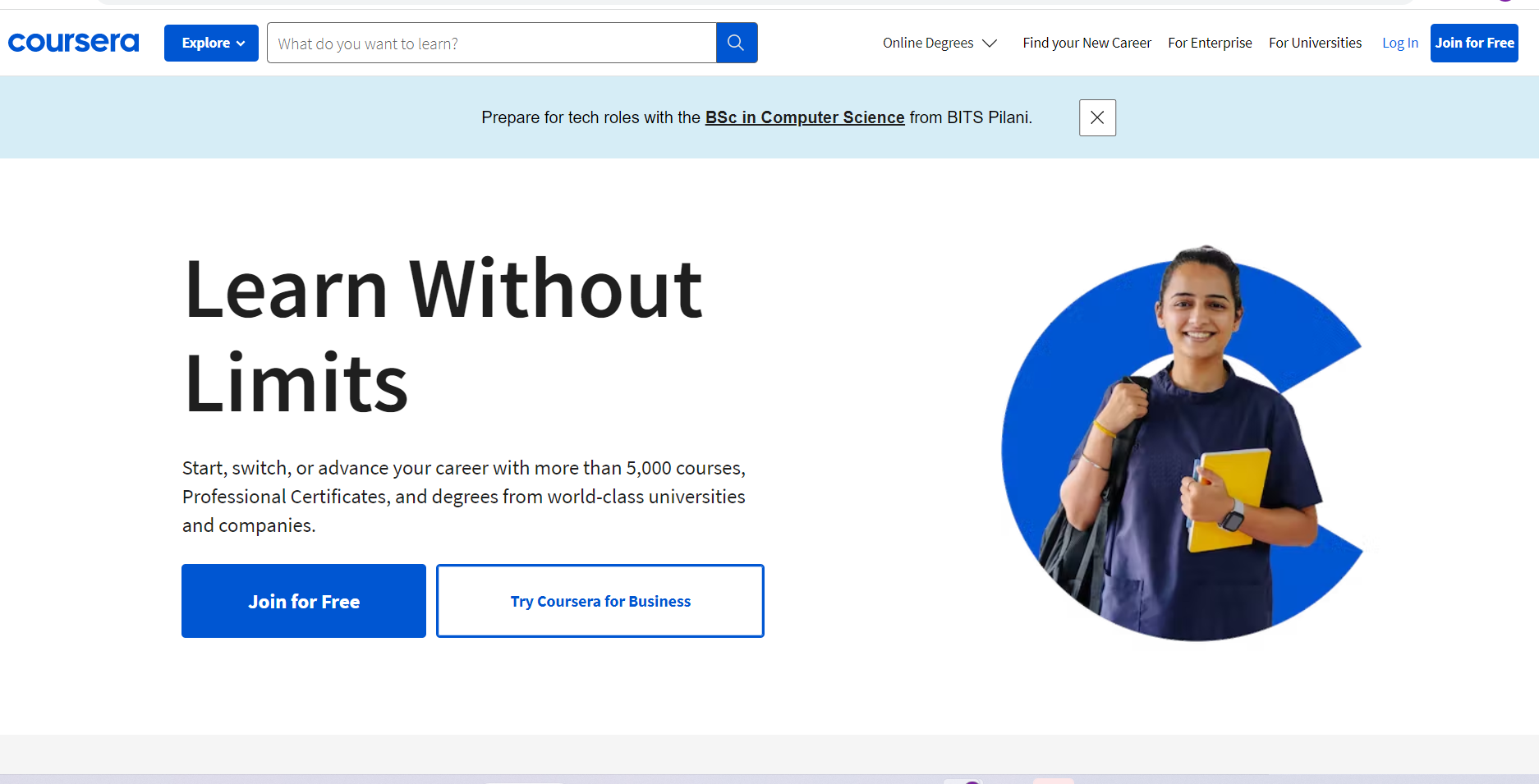 This is a crucial step because it will enable you to start registering for courses without paying for them. Remarkably, registering takes a few seconds and is really easy. Your name, email address, and password are all that are required to be entered. You can also sign up for a Google, Apple, or Facebook account.
Step 2: Look for the Course You Want to Pursue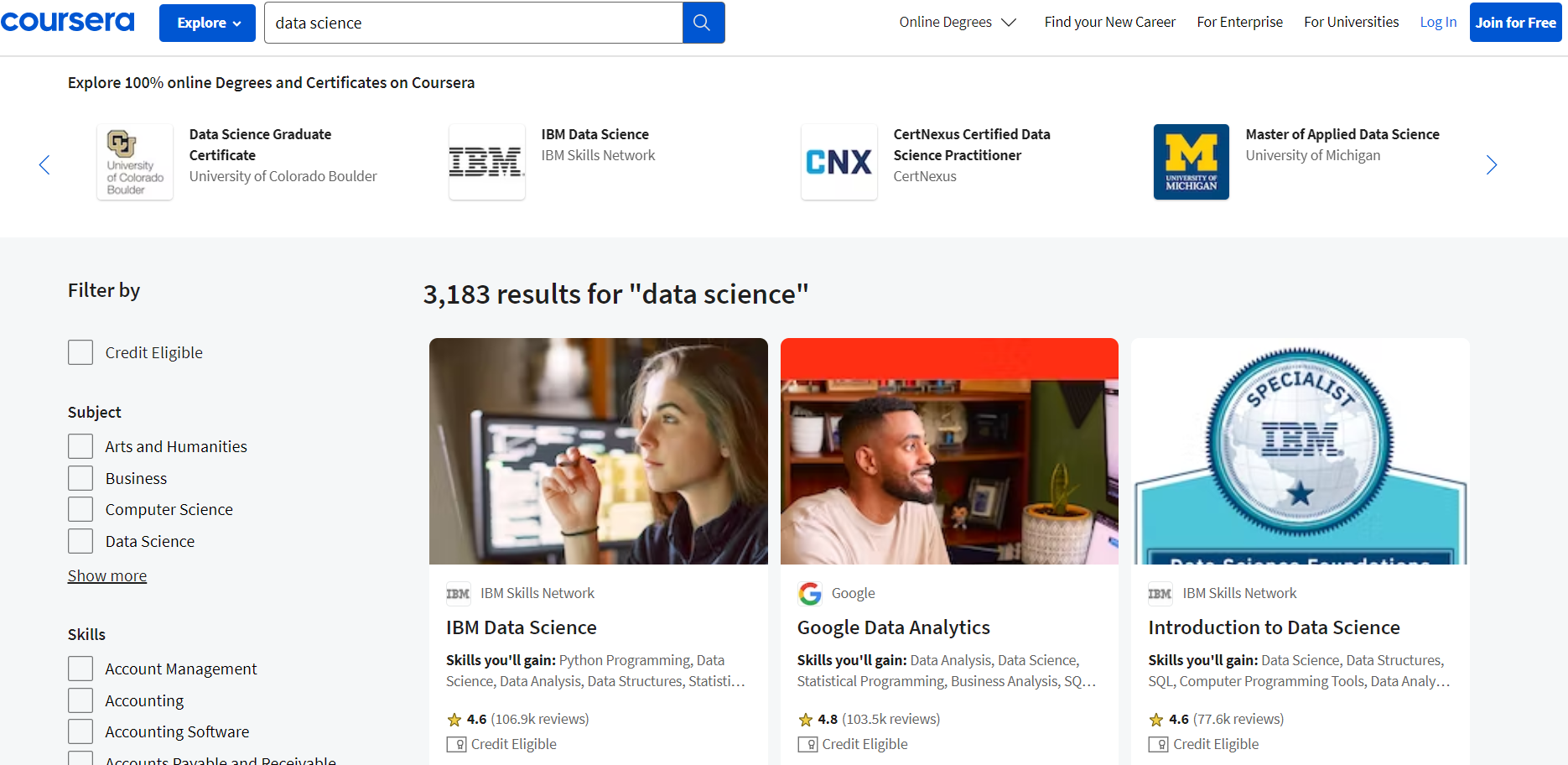 Now that you have successfully created your free account and signed up on this platform, you can scroll through and look for thousands of courses here.
First and foremost, consider what you are looking for. What is it that you are keen on learning? What subjects are you looking for on this platform? Is it based on in-depth learning? Or on project administration? There's a good chance you'll find what you need to advance your personal development!
For example, say you are interested in studying the foundations of data science, so you'll have to search for this term to see what programs are offered.
Are you interested in another language, such as Python or any other one? From this search forward, many data science-related courses are all free to take! Any topic relating to computer science will contain what you are interested in. It is worthwhile to look for professional and academic Coursera courses for free.
You may also view the suggested skill level, the quantity of time, and the cost of any course by using the Coursera search algorithm.
There are three types of courses you can take on this platform (see below).
Course
Specialization
Certified Professional Status
In essence, a "Course" is merely one course; however, "Specialization" and "Professional certifications" are collections of courses that are taught in tandem.
Select your preferred choice to enroll in a single course.
Step 3: Click on the 'Enroll for Free Option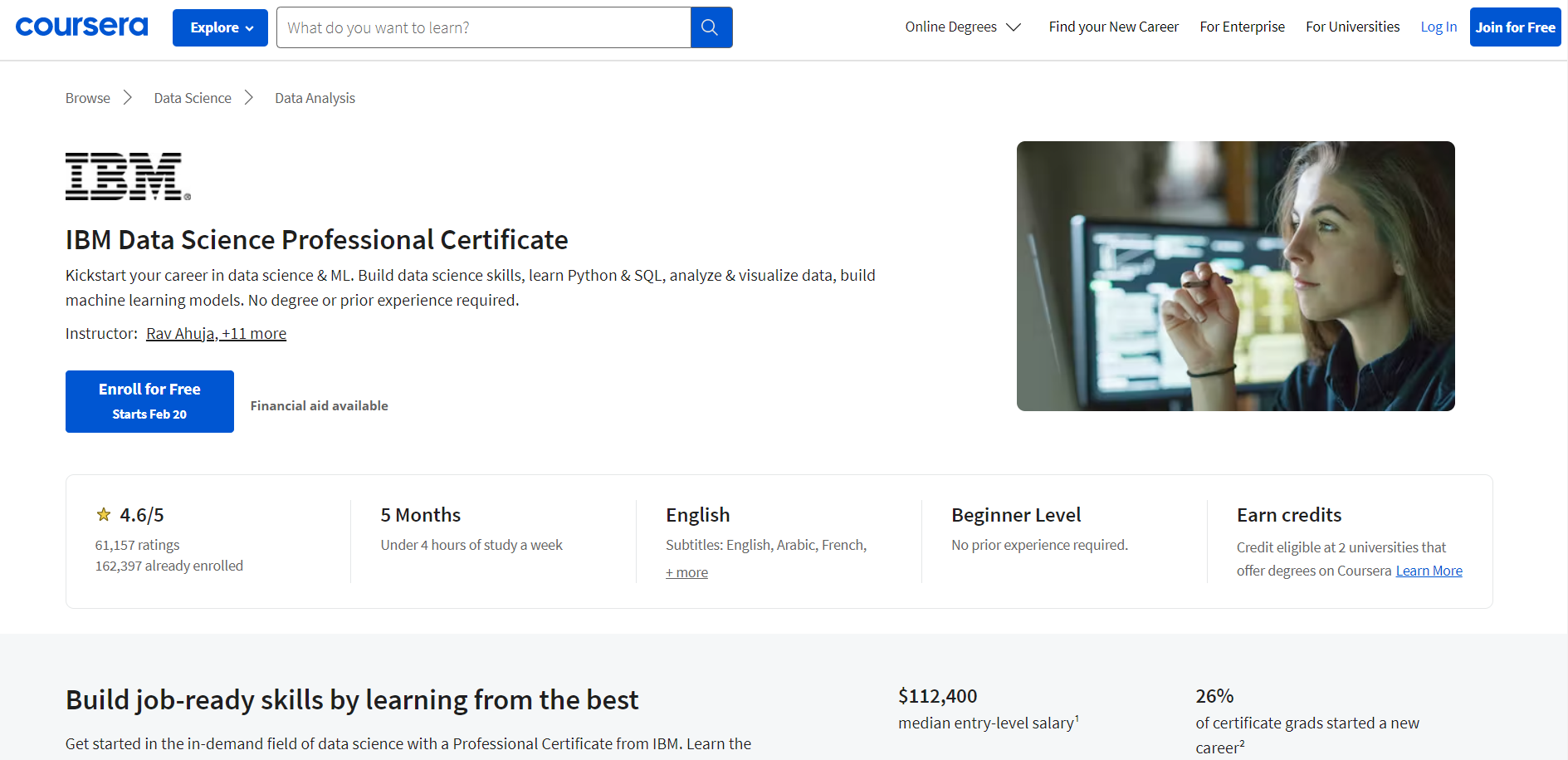 After your course selection, you will be taken to the landing page, where you may read more about your chosen course.
Click on "Enroll for Free" to proceed with the course you wish to access.
Step 4: Click on the 'Audit the Single Course' Option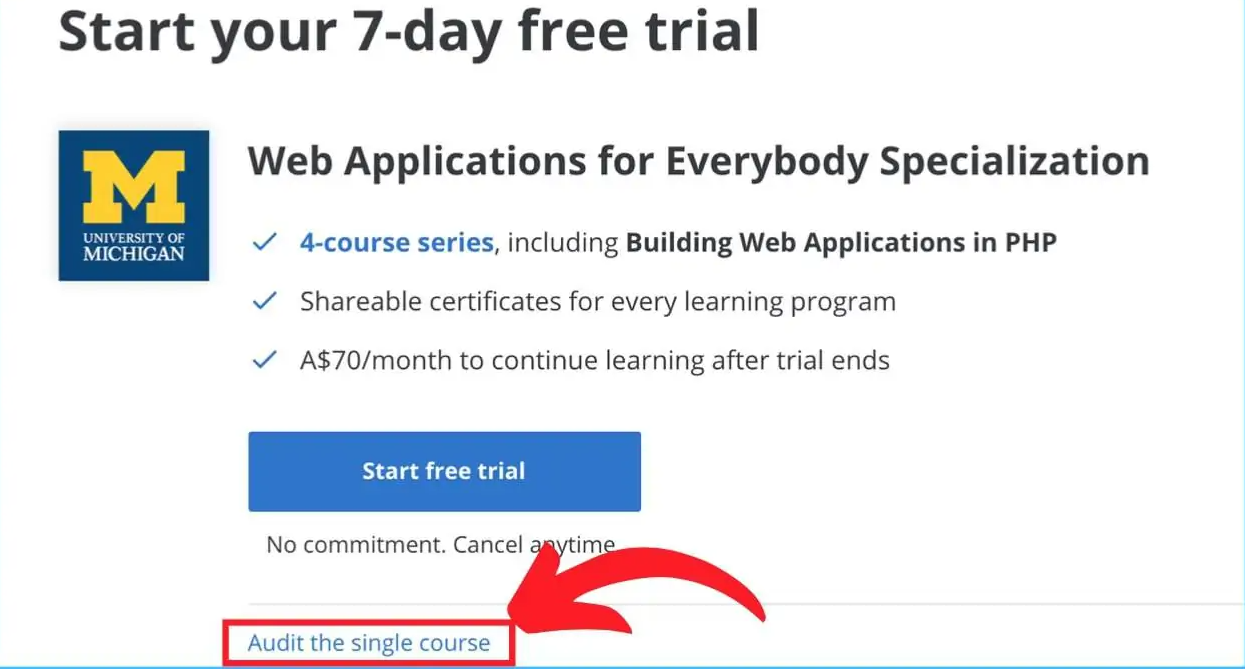 After clicking on the "Enroll for Free" option, you will be taken to a 7-day free trial that Coursera wants you to select.
Now you've got to ignore that completely.
You will then see a small blue link titled "Audit This Single Course," meaning you can access this Coursera course for free. If you look down, you will find this blue link right below in that area.
To begin any of these best free courses on Coursera, click on the blue link.
Remember that Coursera frequently moves these around, so you should watch for them as their location shifts monthly.
Step 5: Get Started with Your Free Course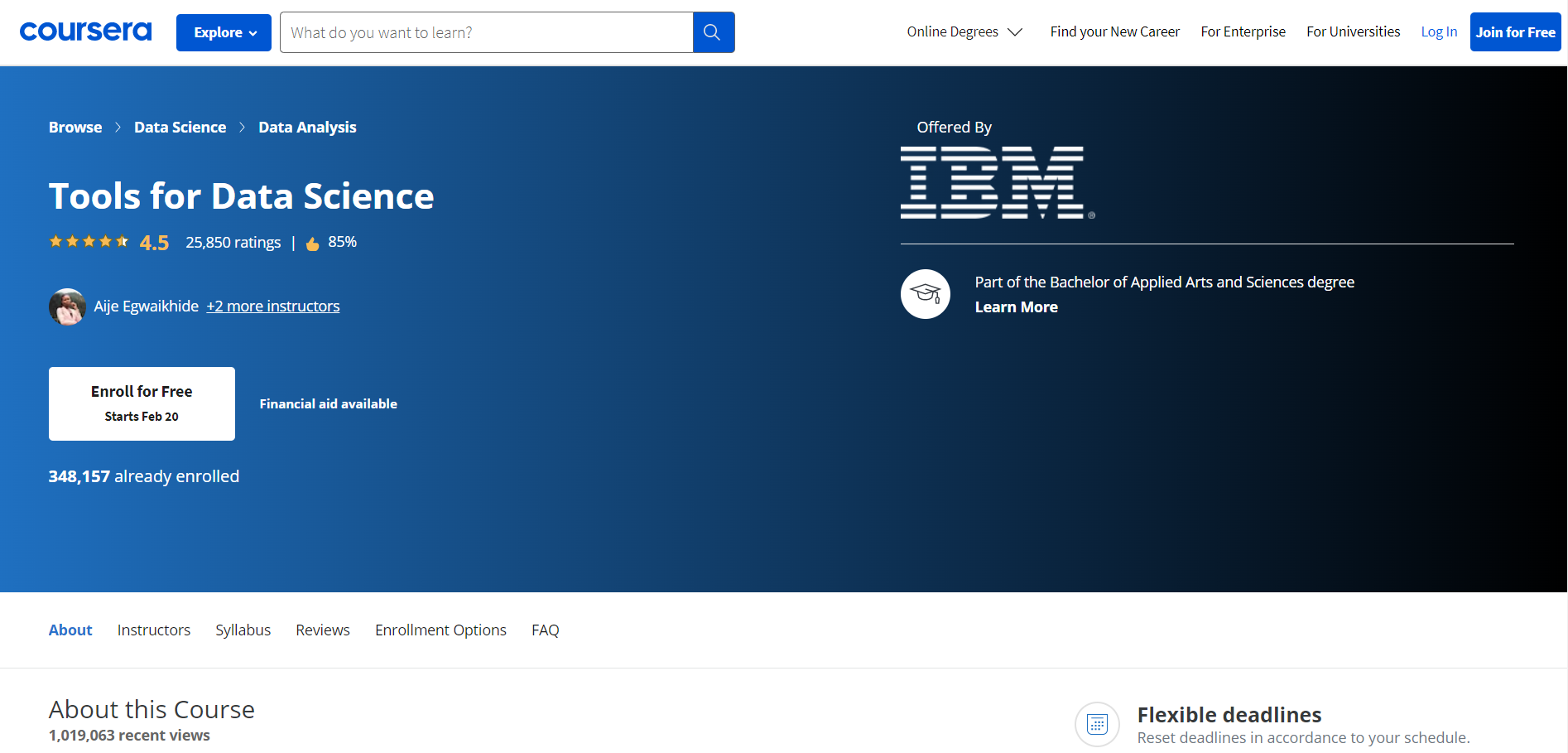 You now have complete access to the Coursera course, including all videos, syllabus, course materials, and discussion forums, if you have followed all the above-stated steps correctly.
An important note to remember is that, unfortunately, you won't get a certificate of completion or access to the tests if you audit a course.
But, given that this course is entirely free, this is a small price to pay—or, in this case, no payment at all. All that matters is that you comprehend the course material and are able to apply it. Once you have finished all the lessons, you may still add this to a resume or CV.
How Do You Avail Specialization or Professional Certificate Courses for Free?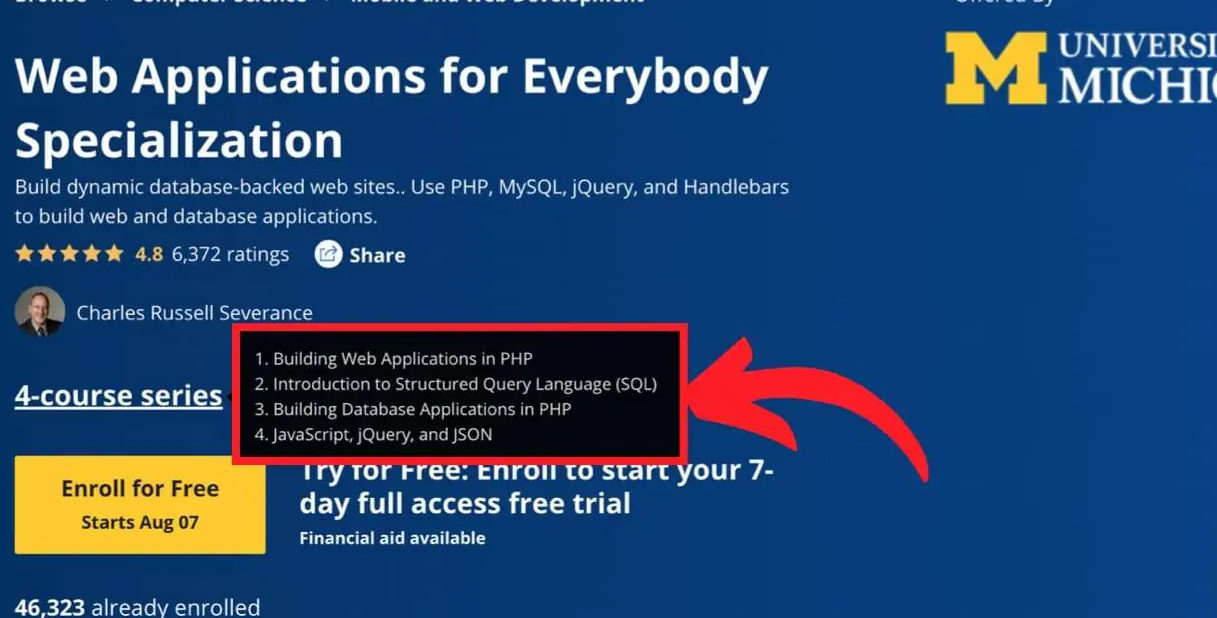 If you wish to access Specialization or Professional Certificate Courses for free, then here is what you need to do:
You'll be greeted at the course information page once you've selected your preferred option. You should not click "Enroll for Free" from here because doing so prevents you from auditing or viewing the course for free.
Instead, place your cursor over the "Course Series" part above the button (this is easier to do on the desktop). The individual courses that are a part of the specialization or professional certification courses will all be visible once you've done this.
Pay attention to these courses because you can sign up for each independently and for free.
In order to audit or enroll in each course separately, all you have to do is search for each of those classes and complete steps 3 and 4.
You cannot obtain any certificate of completion or a grading system through this technique. However, you can still have unrestricted access to all individual courses, videos, materials, and communities.
Conclusion
It's surprisingly simple to sign up for the best free courses on Coursera, and doing so gives you access to thousands of other courses. Coursera is a fantastic resource for learning more, with courses offered by Stanford University,John Hopkins University, the University of Edinburgh, and the University of London. Coursera is an excellent resource for learning the fundamentals of Google Cloud, Amazon Web Services, and Healthcare Analytics.
So, get started on your free learning as soon as possible!
Frequently Asked Questions
What Do You Mean by Auditing Courses on Coursera?
In essence, students who audit a course on Coursera have free access to all course materials, including videos, resources, and the community. The audit option, however, does not grant access to the grading system or a completion certificate.
How to Audit Coursera Courses?
Accessing a course's free material is referred to by Coursera as "auditing the course." A student can enroll in a course without receiving a mark or course credit by auditing it.
Thus, after clicking the "Enroll for Free" button to sign up for Coursera courses for free, check for the term "audit." Although lecture videos, course readings, and discussion forums are typically available without charge, an audit does not include assessment items or a certificate. Coursera frequently modifies its user interface (UI) or tests new iterations, so what appears on your screen while accessing the Coursera website may differ from our screenshots.
You must click the Audit link if you don't want to give Coursera your credit card information.