Harmonica, a wind musical instrument, is a small rectangular harp that traces its roots to the ancient Chinese period. Back then, it was mainly used to produce folk music. But today, it is commonly used in musicals and orchestras.
There are different types of Harmonica available in the market. And various brands are involved in producing and introducing different kinds of Harmonica to the market.
Playing the harmonica can be a lot of fun, so if you've always wanted to learn how to do so, there are a lot of courses online that were created by musicians with experience to teach you how.
To make it even more convenient for you (whether you are a beginner or an experienced player), we have researched and curated a list of the 15 best free and paid online harmonica lessons.
You can use these resources to start your musical journey and take your playing to the next level!
List of Best Online Harmonica Lessons [Free & Paid]
Boost your skill with these best online harmonica lessons.

This is one of the best options if you're looking for a simple beginner's course with well-presented lessons. This course is taught by Howard Levy, a Grammy winner with over forty years of experience playing harmonica and exploring multiple genres such as Jazz, Latin, Classical, and others.
This course provides you with various video lessons, backing tracks of various music genres, tongue-blocking tips, bending and overblowing techniques, and much more. You can also send your videos of practicing the lessons to your teachers for review, and they'll reply with detailed advice for improving. You will also have access to a database that contains all videos exchanged between the course students and teachers for reference and understanding.
All in all, it is one of the best-recommended online courses, as you will be learning from one of the best artists in the industry.

If you already have good knowledge of playing the harmonica and want to brush up on your knowledge and gain new skills, then you can sign up for this course. The course is taught by Ben Hewlett, the Vice-President of HarmonicaUK, The National Harmonica League in the UK, and a professional harmonica instructor since 1996.
In this course, you will be taught in the simplest manner the ultimate diatonic harmonica lessons, country music, blues, and rock. Additionally, you will have lessons on how to play on and off-stage, solo and in groups, how to play the twelve-bar blues, chords, rhythms, tone, and chugging, how to play single notes with tongue-blocked embouchure and plucker, scales, modes, positions, how to breathe properly and use straight and swing rhythms, and so much more.
The lessons are curated playfully and engagingly to make it easier to master the skill of playing Harmonica. In no time, you will be able to play the Harmonica perfectly if you follow the lessons closely and practice regularly.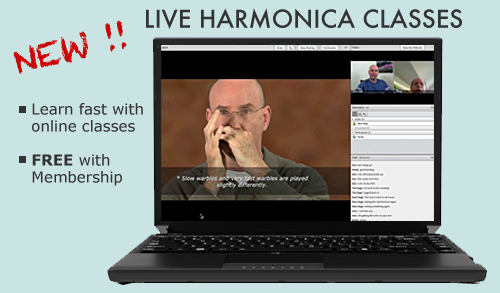 If you have prior experience learning the Harmonica, then this course will take you down the lane, brush it up, and introduce you to the four basic harmonica techniques.
In this course, you will be addressed to everything about the Harmonica and the challenges beginners usually face while learning the Harmonica, which includes struggle with holding/hand effects, single notes, breathing, etc. The course is presented in video format and is easy to follow.
The course is taught by Dave Gage. He has over 35 years of experience playing the Harmonica and is a truly passionate and skilled person. He will provide you with feedback throughout the course to ensure that you're learning it right. In addition, he is easily approachable and will quickly set you on the path toward mastering the art of harmonica playing.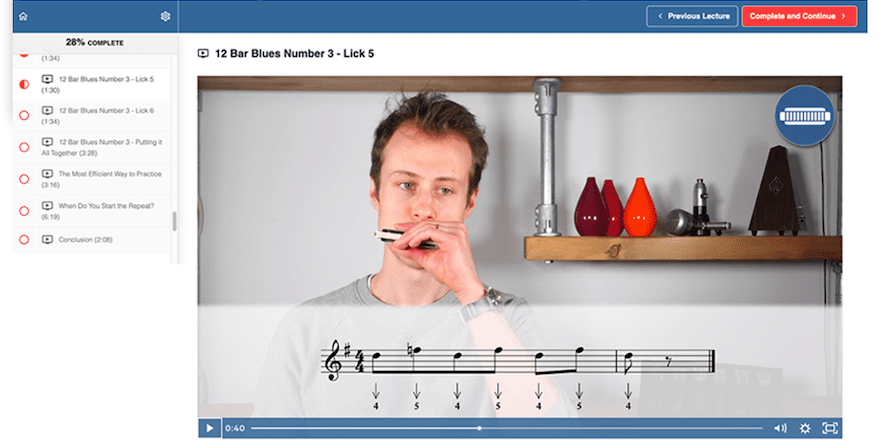 If you're looking for free lessons to learn the Harmonica, then you can check out Harmonica Tunes. It will be more helpful and easy to learn if you have a harmonica set in the C key. 
Here, you will be taught the basics – introduction to the instrument and the basics of playing the Harmonica, learning the blues harmonica scales, practicing the first position harmonica lessons, and more. Furthermore, you will be provided with feedback throughout the course so that you can work on your skills. You will also have access to the platform where you can exchange ideas and work with other students. In short, it is a great opportunity for both beginners and intermediates to upskill playing the Harmonica with guidance, tips, and hints from the course teacher.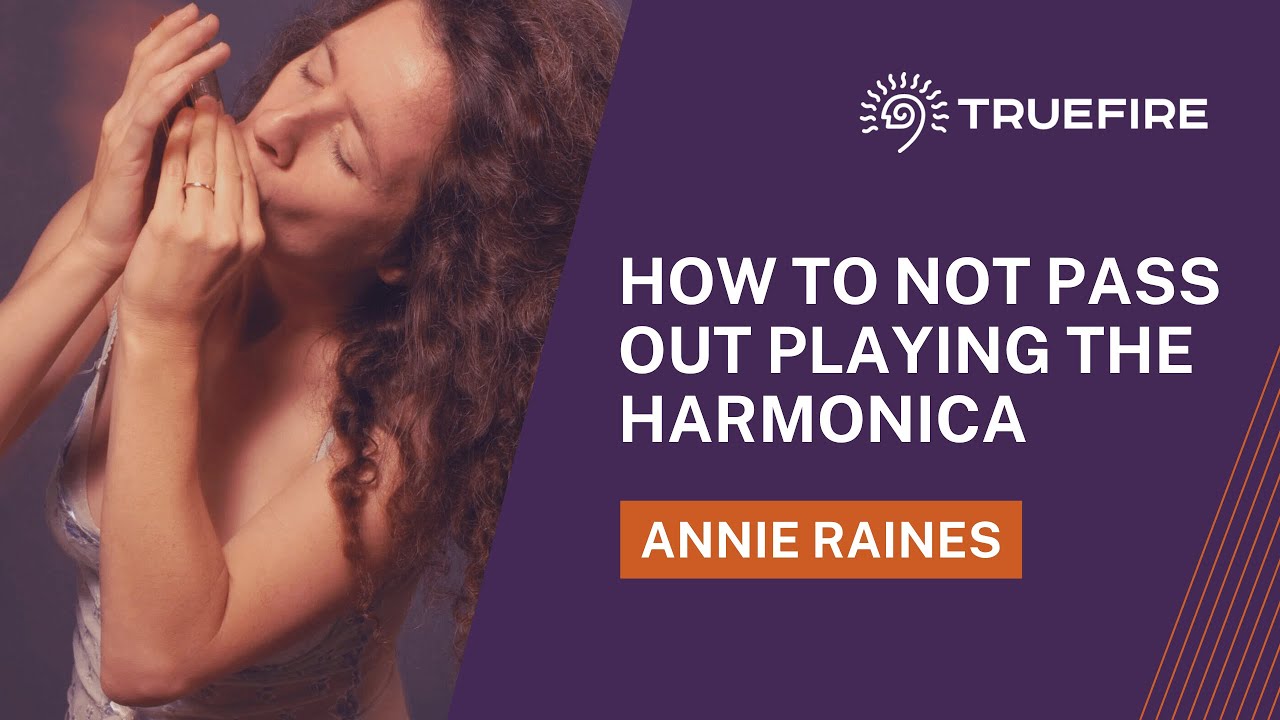 Truefire is one of the most popular sites for learning instruments for free. Their database contains over 40,000+ lessons.
For learning the Harmonica, there is a blog post on the website with a 14-lesson course designed by Annie Raines for beginners. She is known for her beautiful blues harmonica style and unique teaching method. She conveys the concepts most easily and gives you tools to follow along with her.
In this course, you will be provided with videos and blueprints (which you can get printed) to follow along with what is being taught during the course. You will learn how to read music for the harmonica, the anatomy of the instrument, simple exercises to get you comfortable playing your new harmonica, and more.
If you are a visual learner, then you will for sure love taking up this course!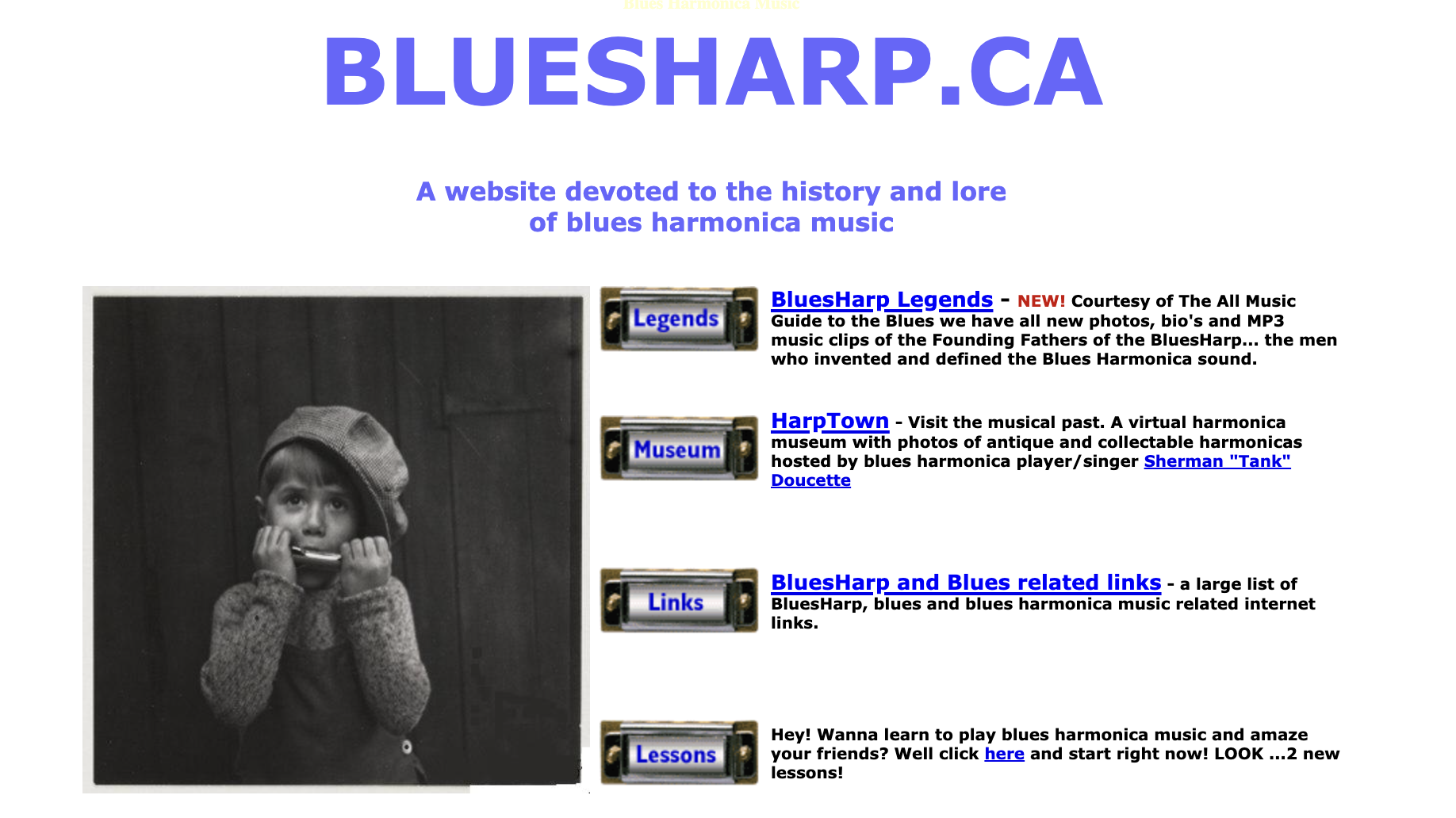 BluesHarp is a one-of-a-kind platform providing all the information about the history of the harmonica, where it came from, and how its usage grew.
It is curated by John DeConqueroo, a self-taught artist with over a decade's experience playing the Harmonica. He has a great knack for teaching. The course consists of five detailed lessons that explain how harmonicas work, which notes align with which holes, etc., and the materials provided are detailed instructions. Therefore, if you're a person who prefers reading materials to videos to learn, then this course will help you get started!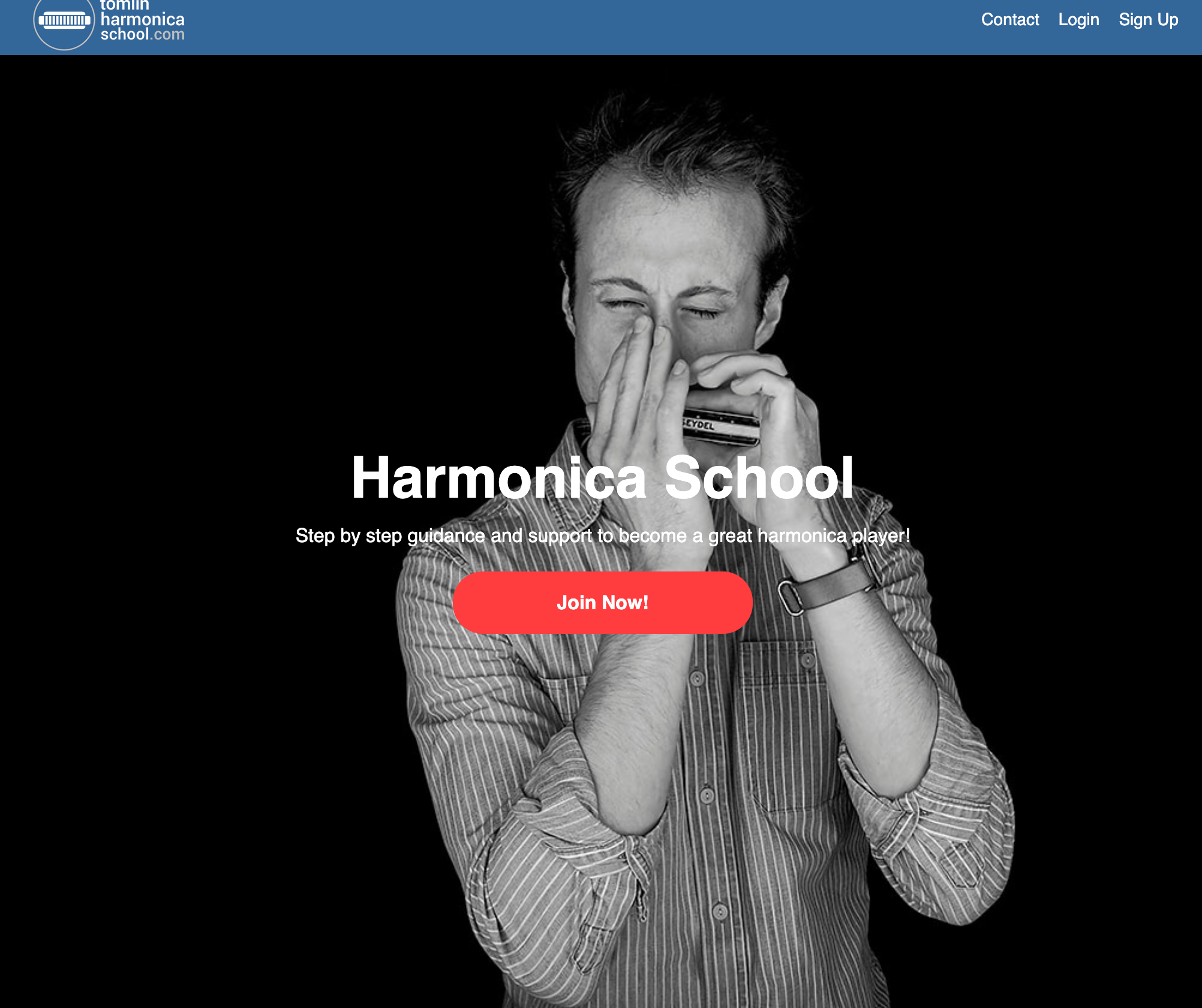 If you're looking for a free course to understand the basics or get started in your journey of learning the Harmonica, then Tomlin Leckie's 4-week introductory course is the best option for you. You will be taught proper breathing techniques, basic licks that are short sequences of notes, playing single clean notes, and more.
Furthermore, if you like his teaching and want to access more of his materials, then you can pay for the full course and make the best use of it!

Some really good courses on Udemy to learn Harmonica at reasonable prices. One of them is the course Harp & Soul by Marcus Coll.
This short course will introduce you to the theory behind the instrument, the three main positions on the harmonica, the 12-bar blues, different styles of playing it, and more. Furthermore, Marcus provides various tips and recommendations throughout the course from his personal experiences as a musician.

The Good Doctor, a self-taught artist, is using the Harp Surgery Platform to share his skills and knowledge of the Harmonica for free.
The site is in blog format. You will learn all the basic harp skills like blow bends, draw bends, tongue effects, and vibratos. Since it is in blog format, the lessons also include trivia and other activities to ensure that you don't lose interest midway and understand the concepts thoroughly. Furthermore, if you want detailed lessons from the Good Doctor, he takes personal online classes via Google Meet or Skype at a nominal price.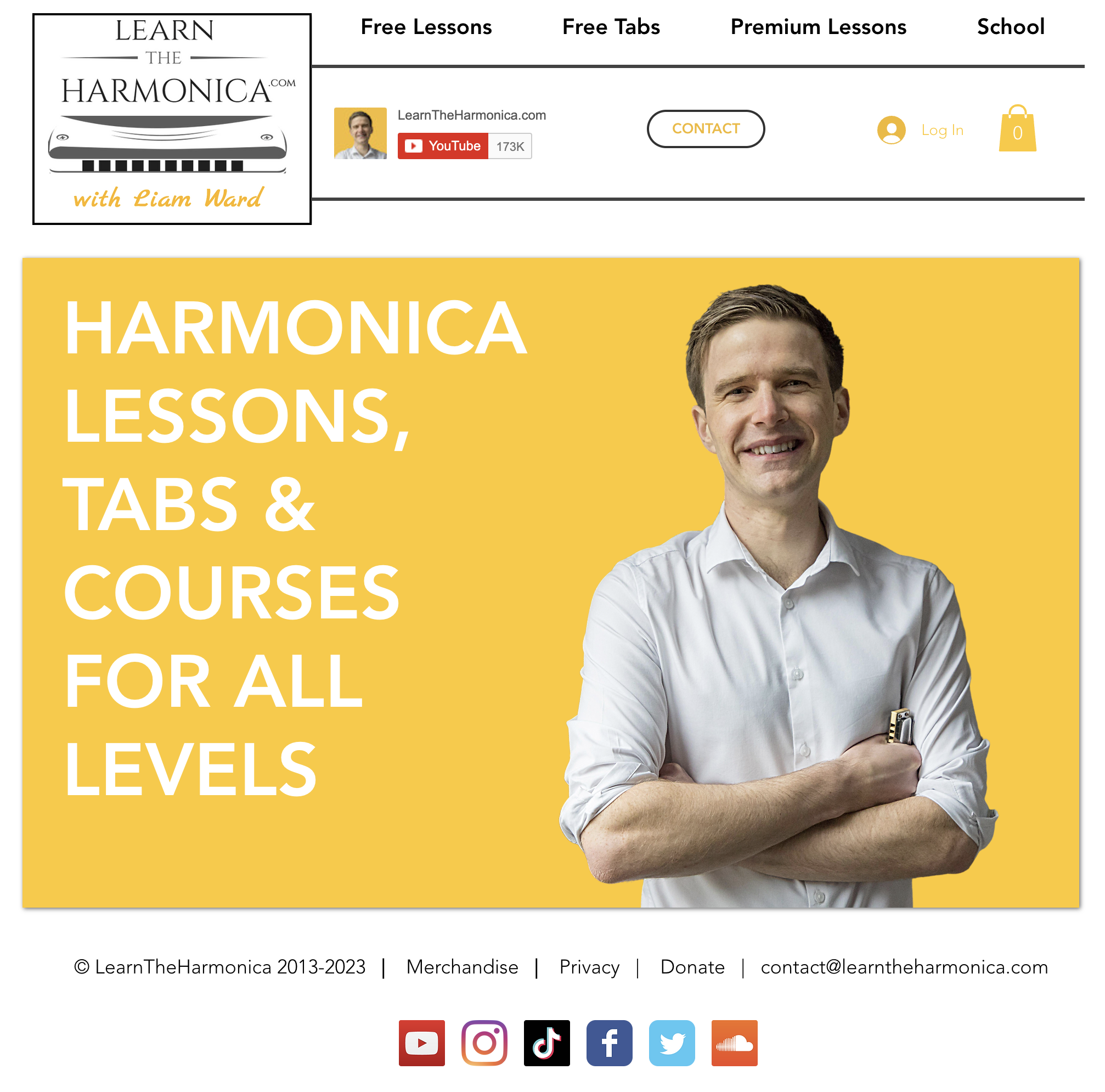 If you're a beginner seeking to learn the Harmonica, then this platform is a great place to begin. It is created by Liam Ward.
The website offers various Harmonica lessons for free, and they're arranged by topic, making it easier for you to choose what you're looking for. Some of the topics covered are beginner, blues, kids' songs, play-along with backing tracks, and songs from artists like The Beatles, etc.
If you're looking for in-depth resources to learn the Harmonica, then you will have to become a member by paying nominal charges. This will give you access to step-by-step courses for all levels and ages, exclusive songs and solo studies that will help improve your skills as a musician, and backing tracks for you to practice your new skills at home or anywhere else.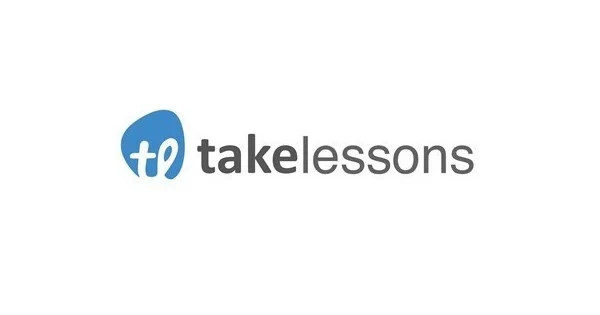 This is one of the platforms where you can choose a teacher to teach you the Harmonica at an affordable price. There are a number of teachers on the platform for you to pick from. The classes are held online and are one-to-one, which will greatly benefit you.
Once you have picked a teacher, your lessons start according to your time preferences. You will be taught from the basics to advanced techniques. It doesn't matter whether you are a beginner or an experienced player; you will find teachers to help you along the way on this platform.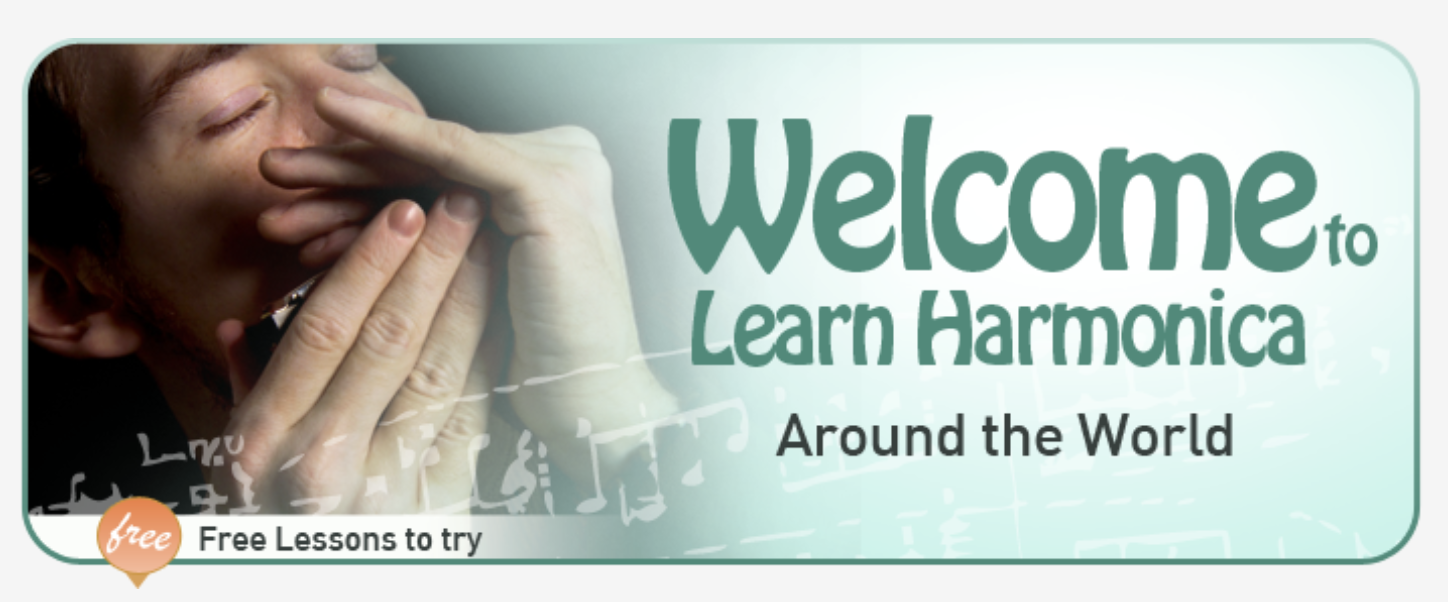 This is another helpful online resource. If you are getting started or have prior knowledge of Harmonica, then the guidance through this platform will help you.
The lessons are taught by experienced teachers. And the lessons will guide you through everything you need to know from scratch. You will learn the basic theory, different notes, how to produce different sounds, etc.
The lessons include videos and instructions, which are very easy and interactive to follow. Additionally, you will be provided with immediate feedback and advice on your playing and areas of improvement.
Also, if you are an advanced learner, then you can get the "Harmonica for Advanced" book. It is for diatonic harmonica players who have finished the "Harmonica for Beginners" book. You will be taught notes, harmonica playing techniques, chords for guitar accompaniment, and more.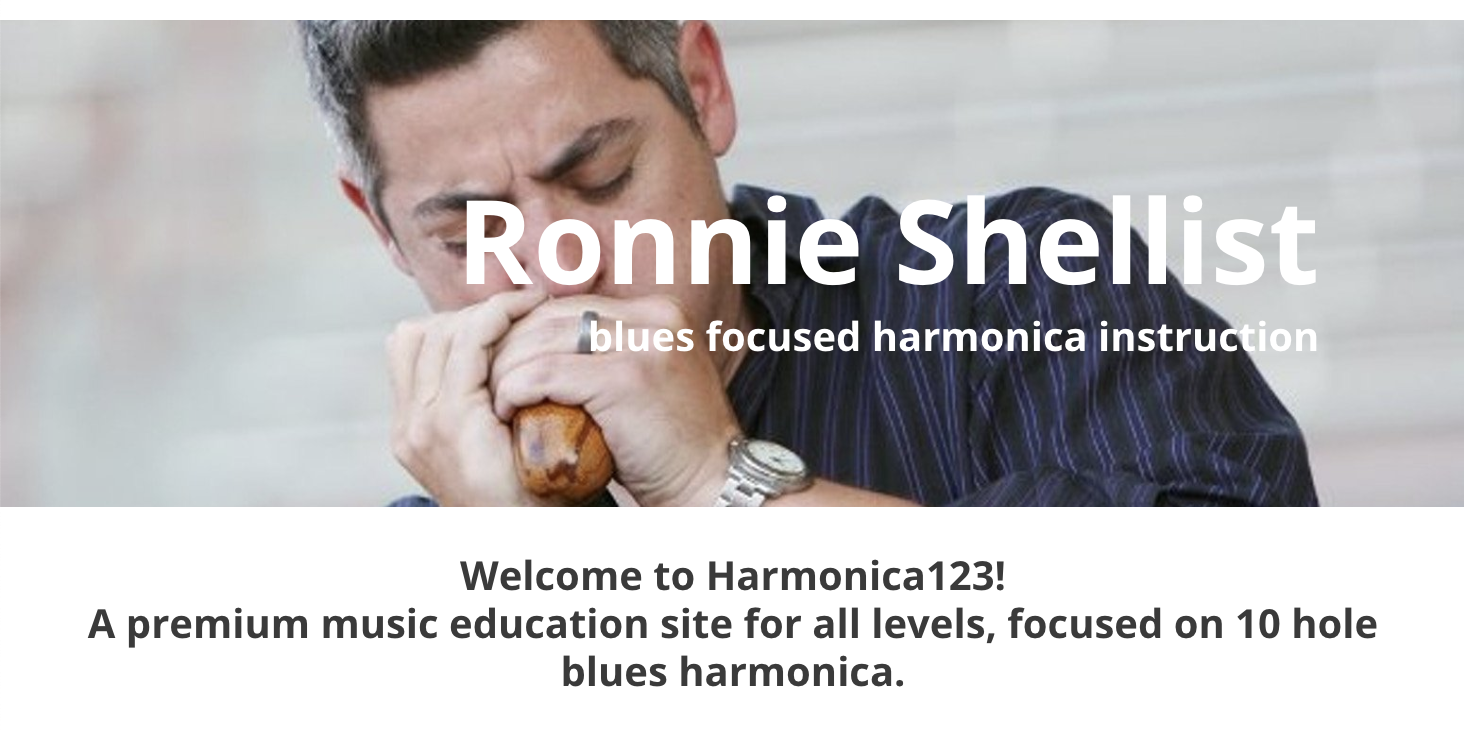 Ronnie Shellist, the popular musician and teacher, created this website to share all his expertise on playing the Harmonica. He has been creating and uploading easy-to-understand video lessons on YouTube for years. Which eventually led him to create this easy-to-navigate website with many videos and lesson plans. You will find different sections based on your skill level – from beginners to advanced. Each video lesson is about 20–30 mins.
Furthermore, he provides various tricks and tips in each video lesson. In fact, he even has weekly practice routines and checklists for beginners. Lastly, his content is highly constructive and an excellent resource for players of all levels.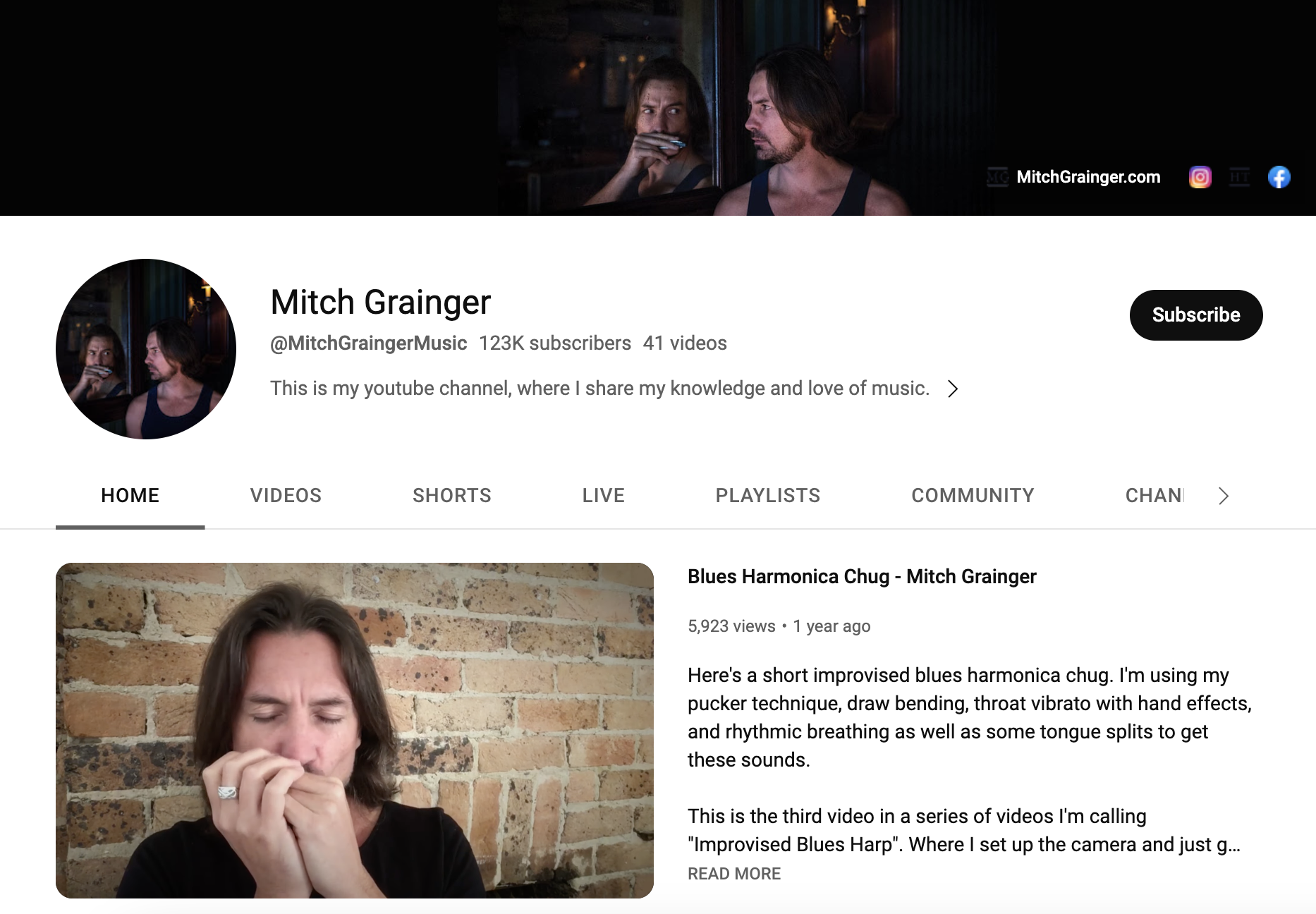 Mitch Grainger, a musical performer, record producer, and teacher, started his music venture when he was 13 years old. So, he has great experience and immense knowledge to share with his students. He has a Youtube channel where he shares his live performances and lessons.
In his channel, you will find 4 easy harmonica lessons that he has posted, which are easy to follow and understand. It covers all the basics that are to be noted by beginners. They are really short videos but rich in content and helpful for beginners. Once you are done with these lessons, you can sign up for his free 30-step course showing you how to master the harmonica.
The resources the students receive with the course include original jam tracks, video instructions, studio recordings, forums, and more. Overall, Mitch is a great teacher to learn from, and his lessons and teaching style are extremely simple and straightforward.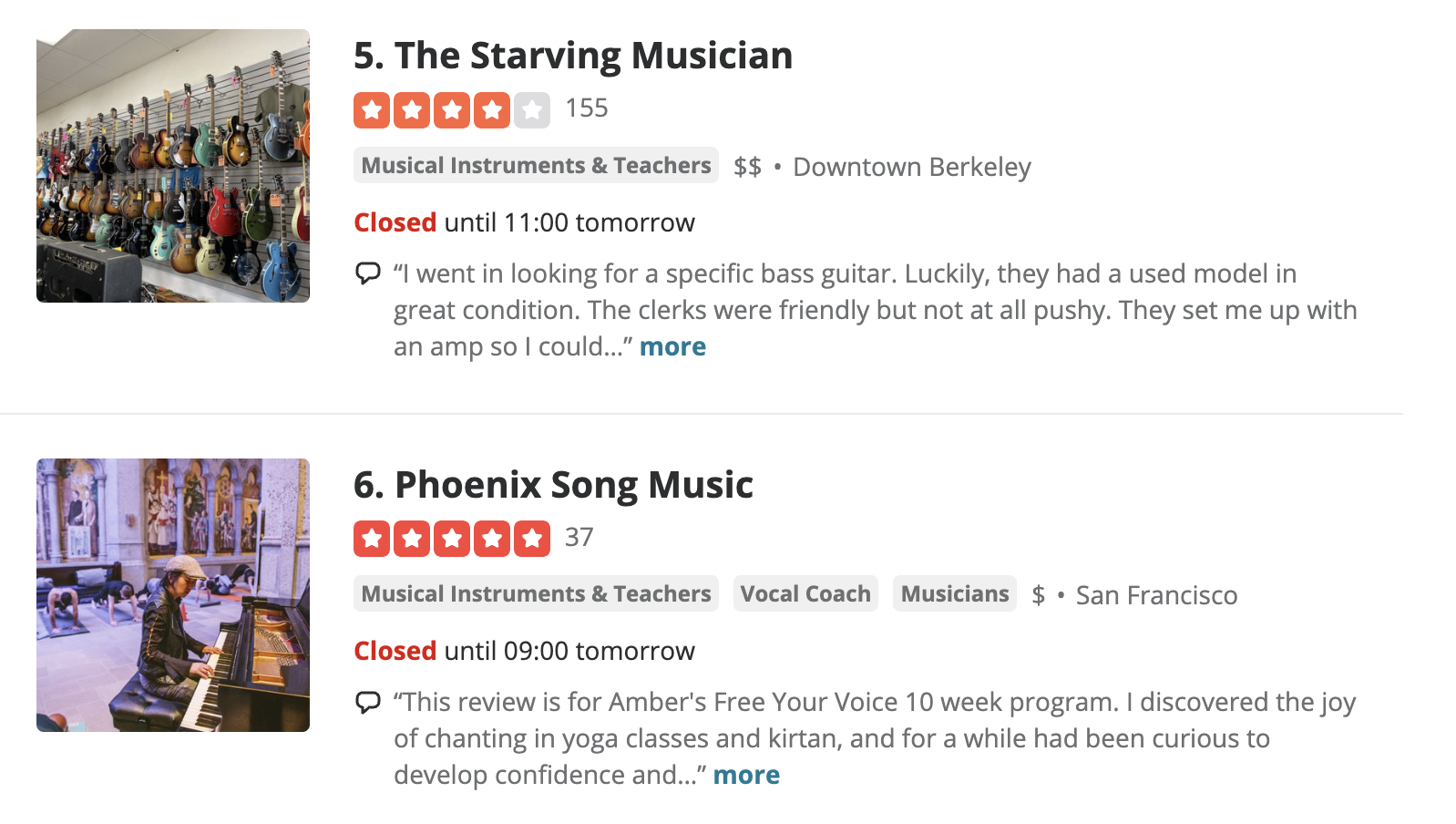 One of the least known facilities of the Yelp application is that you can find music lessons on their platform. The platform lists several local tutors and teachers, and you can contact the one closest to you for one-on-one classes to help you learn the Harmonica. This will benefit you as you will have a personal mentor who can guide and correct you with all your bad and wrong techniques, etc. Furthermore, you may also find many classes at universities or local art institutes offering Harmonica classes to the public. They are usually fun and inexpensive, and you will be able to network with students of the same skill level.
Conclusion
We are sure by this time you are aware that various resources are available online to learn the Harmonica. However, we have made it easier for you by researching them all and shortlisting them to these 15 best online harmonica lessons.
You may feel intimidated in the beginning to learn a new instrument. So, what you can do is pick up the instrument and enroll in a few free online beginner lessons to understand the basics and get a hold of it. Once you have the basics, you can sign up for an advanced course.
However, learning the Harmonica with a teacher or mentor who can correct and guide you is highly suggested. When you study under a harmonic expert or mentor, your skill level drastically increases, and you attain new heights in the industry.
Frequently Asked Questions
Can Anyone, Even without a Musical Background, Learn to Play the Harmonica?
Yes. You don't need any musical foundation to learn to play the Harmonica. If you're someone who loves music, you'll be able to learn to play the Harmonica easily.
Do I Need Any Special Knowledge to Start Playing Harmonica?
No, you don't need any special knowledge or musical background to learn Harmonica. However, it can be an added advantage for you if you have a basic musical foundation. 
I've Never Played the Harmonica Before. Is This for Me?
Yes, the lessons start right from the beginning (what kind of a harmonica you need, how to hold it, and how to play single notes).
How Long Should It Take to Learn Harmonica?
Practicing regularly can get you playing simple pop tunes within 3 months. After 6-12 months, you should be able to work on bending notes (an essential skill for getting the most out of a harmonica).