Nowadays, you can find an online course for almost anything. From personality development to computer science, you can find a course to improve your knowledge and skills in any field. Even if you are someone who's new to online learning, you must have heard about Udemy.
Udemy brings together instructors and learners from all over the world. It is one of the largest online educational platforms with over 213,000+ courses. These courses include multiple-choice questions, quizzes, and videos.
The best part about Udemy is that it hosts sales and discounts throughout the year. You can check the site during Christmas, Thanksgiving, Easter, etc., to grab exciting deals. Udemy also runs seasonal campaigns like New Year, Black Friday, and Cyber Monday, which are worth checking. During the sales, the prices of many of the courses are slashed to a few dollars allowing you to study your favorite course at an affordable rate.
If you're still intrigued about "When does Udemy have sales?" keep reading the article for in-depth information.
What Is Udemy?
Udemy is an online learning platform. It has formed a global community comprising over 49 million learners and thousands of courses offered in 75 different languages. Courses on the platform are created by subject matter experts and teachers.
Almost all courses on Udemy are on-demand courses. A learner can start and finish the course at their convenience. Learners have unlimited access to these courses, meaning they can access the course material again and again even after they have completed the course, given that Udemy is still licensed to share that particular course.
Udemy regularly runs promotional offers and sales. The quality of Udemy courses varies widely depending on which instructor and course you choose. Therefore, you should choose the Udemy courses carefully. You can also take advantage of "preview this course," wherein you can watch an introductory video and learn about the instructor and course content.
Popular Courses On Udemy
Some of the most popular courses offered by Udemy are:
When Do Udemy Courses Go On Sale?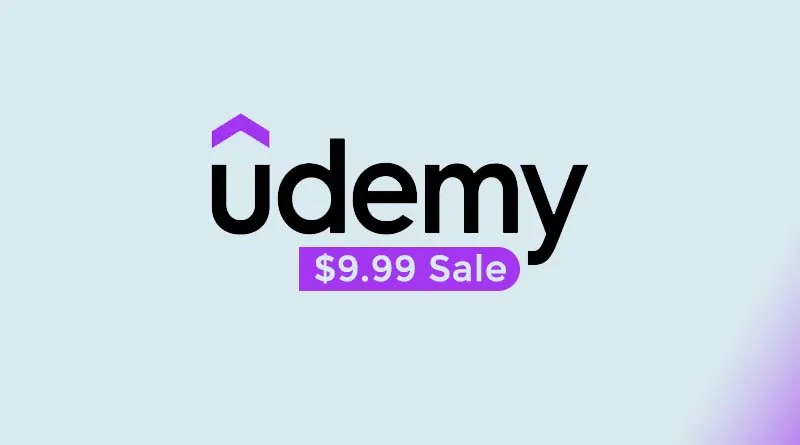 Udemy offers sales all year round. Plus, they offer special discounts once every month to entice the students. In addition, you can find courses on their platform at low prices around holidays. In case you have previously enrolled for an Udemy course, you must be aware that you never have to pay the full price for a course as sales are constantly running.
In case you have never enrolled for an Udemy course, Udemy offers discounts to first-time users. You can grab an Udemy course at a very affordable price. These courses allow you to have unlimited access so that you can complete them at your own pace. You can also revisit and go through the course material again and again. There are times when Udemy advertises site-wide sales, but when you click on a specific course, it appears at the full price.
How Often Do Udemy Courses Go On Sale?
Udemy hosts sales throughout the year. If you have a particular course in mind, keep checking the site for offers and discounts. For example, there is an Udemy sales section that offers most courses at a 90% discount.
Types Of Sales Offered By Udemy
Udemy offers various sales like:
Site-Wide Sale: During the monthly site-wide Udemy sales, almost all courses can be availed at a flat price of $11.99. There is no specific day when this Sale is announced. You can sign-up for Udemy's e-mail list for notifications to know about upcoming Udemy sales.
Category-Specific Sale: Various discounts are available on Udemy for courses falling under a specific category. This Sale takes place once or twice a month.
Country-Specific Discounts: Udemy offers country-specific discounts where learners from specific countries are offered courses at discounted rates.
Course-Specific Discount: Udemy also offers course-specific sales. You should keep checking their website to get discounts as high as 95% on bestselling courses.
Why Are Udemy Course Prices Always Fluctuating?
If you visited Udemy for the first time, you would have seen the $199 course priced as low as $5 -$15.
Udemy uses a strategy called urgency marketing to entice the students. Udemy adds a sense of urgency, persuading newcomers to take advantage of the Sale.
You can also see a countdown clock and one of the marketing slogans such as 'Sale Ends November 15. Grab this offer while you can find it on the site.
This entices the users to act on the Sale quickly. The users who do not sign up for that course during the sale period may see the same course advertised on the platform at $199.
But the truth is that the prices have not really increased. The prices have risen only on your specific device. To check the original prices:
Open Udemy in an Incognito Mode
Open your browser in incognito mode to revert the pricing of the Udemy courses to their original costs. This way, you're showing Udemy that you're a newcomer and stopping it from showing you inflated prices.
Clear Cache/Cookies on Your Browser
You can also clear cache and cookies on your browser to show Udemy you're visiting the site for the first time. This way, you can get the desired course at a reduced price.
Are Udemy Courses Always On Sale?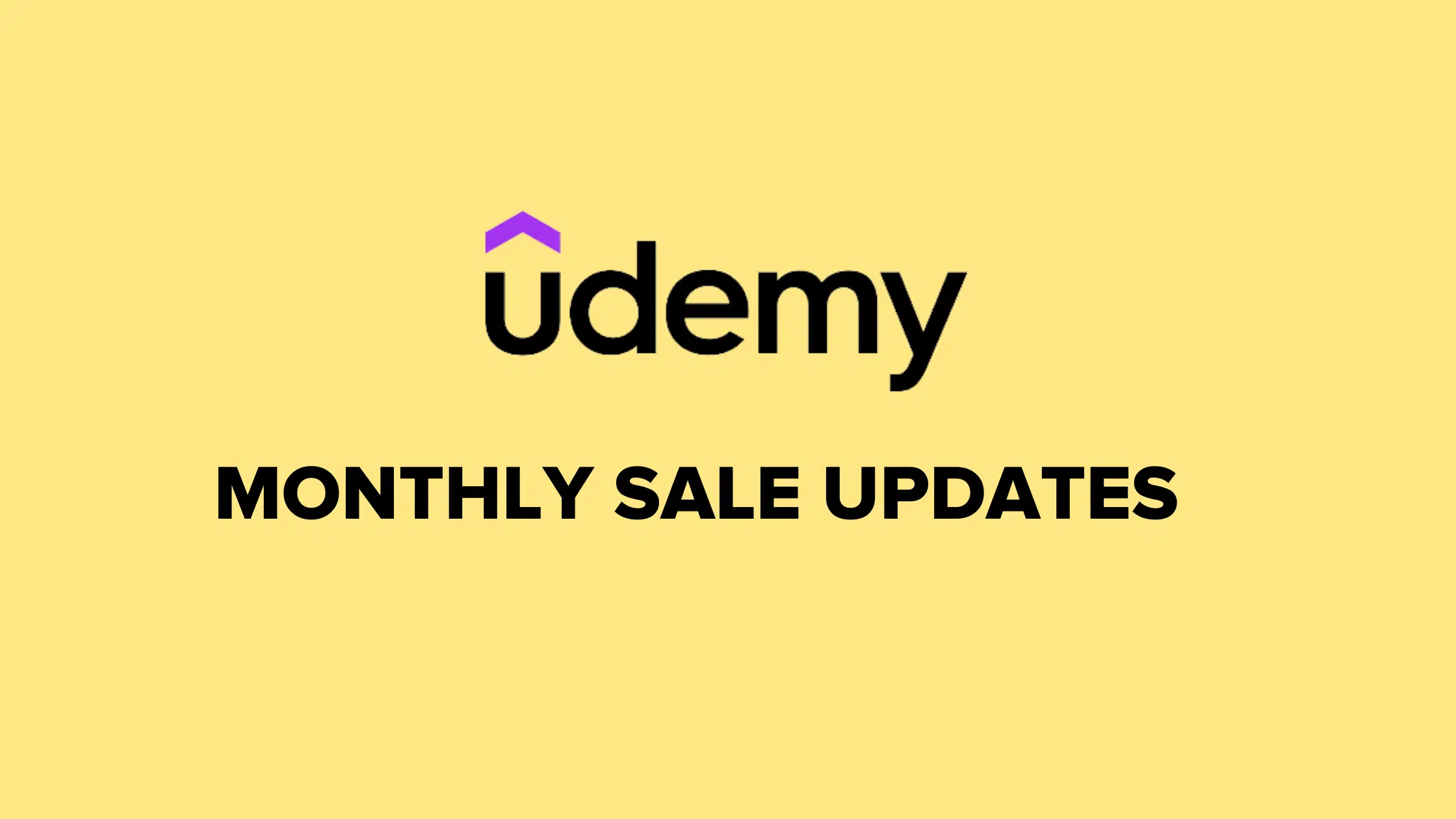 Udemy offers courses at great discounts. They offer their courses at 75% – 95% off, making them extremely affordable. It is recommended to check the site for discounts from time to time. You can expect a sale once a month.
Here is a list of month-wise sales on Udemy:
January: New Year Sale, End of the Month Flash Sale
February: Valentine's Day Sale
March: Buy More, Save more Sale
April: Easter Sale, Own Your Education Sale
May: Mother's Day Special Sale
June and July: Summer Sales
August and September: Back to School Sale
October and November: Thanksgiving Sale, Halloween Sale, Cyber Monday Sale, Black Friday Sale
December: Christmas Sale
Free Udemy Courses
Udemy allows course designers to offer courses free of cost on their platform. The instructor can offer an entire course or a sample course on Udemy free of charge. Anyone can opt for this and make their course available online without charging anything. There are a few reasons why a creator offers their course for free:
To attract potential students interested in learning more skills from the instructor.
To build brand awareness and a following community.
To channel traffic towards their paid courses on Udemy
To educate the students by offering valuable information free of charge.
Alternatives To Udemy
If you think Udemy's pricing structure is not justified, you can check other learning platforms like SkillShare, MasterClass, Brilliant, and LinkedIn Learning. These platforms offer a range of courses across different fields at affordable prices. They also offer free trials. In addition, you can try Fiverr for freelance skills, Udacity for software and technology, and Domestika for creative courses.
Final Thoughts
Udemy capitalizes on particular events and holidays; Sales are more frequent around this time. So check the course price you're interested in during the end of the month, Easter, Christmas, Cyber Monday, and Halloween.
To get updates on Udemy sales, you can sign-up for their e-mail list. You can also follow them on Facebook, Instagram, and Twitter, where Udemy usually posts about upcoming offers and sales.
As per user reviews, most Udemy courses are well-structured. However, taking some time out and researching the course you plan to enroll in is important.
You can check for student reviews and preview the course before enrolling. Some instructors even offer additional free sample videos before you enroll in the paid courses.
So, if you're searching for courses to improve your skills in any field, it's worth checking Udemy.