Are you looking for a job at CVS Pharmacy? This article can give you helpful insights about CVS and a set of CVS pharmacy interview questions and answers to land a job.
CVS is an amazing place to work and offers great career opportunities. But to get that dream job, you'll need to make it through the interview process.
Getting a job interview is just the first step, though you also need to ace it! And when it comes to interviewing for a job, there's hardly any room for error.
That's why we've put together this guide of 22 CVS Interview Questions & Answers for 2023 which will help you show your best self in the interview for CVS Pharmacy and get a job with flying colors.
So read on, and let's get started!
Tips to Ace the CVS Interview
Before we move ahead toward the questions and answers, let's first have a look at some things you must keep in mind before showing up for the interview:
Do your research. Learn about the company's background and its current initiatives. Find out about their mission statement, culture, and values to better understand what they are looking for in an employee.
Practice answering common CVS interview questions ahead of time. This will help build your confidence so that when asked a question during the interview, you're ready with an answer without fumbling unnecessarily.
Dress appropriately for the occasion. Show up looking neat and presentable, as this is one of the first impressions you'll be making on your interviewer.
Be polite, friendly, and professional in your conduct throughout the interview process. Smile often, and make sure to maintain good eye contact when speaking with your interviewer.
Ask relevant questions that show off your knowledge of industry trends and how you could be beneficial to their company if you were hired as an employee.
By following these steps carefully, you can boost your chances of getting hired successfully at any retail store, including CVS pharmacy.
Questions and Answers to Prepare for the CVS Interview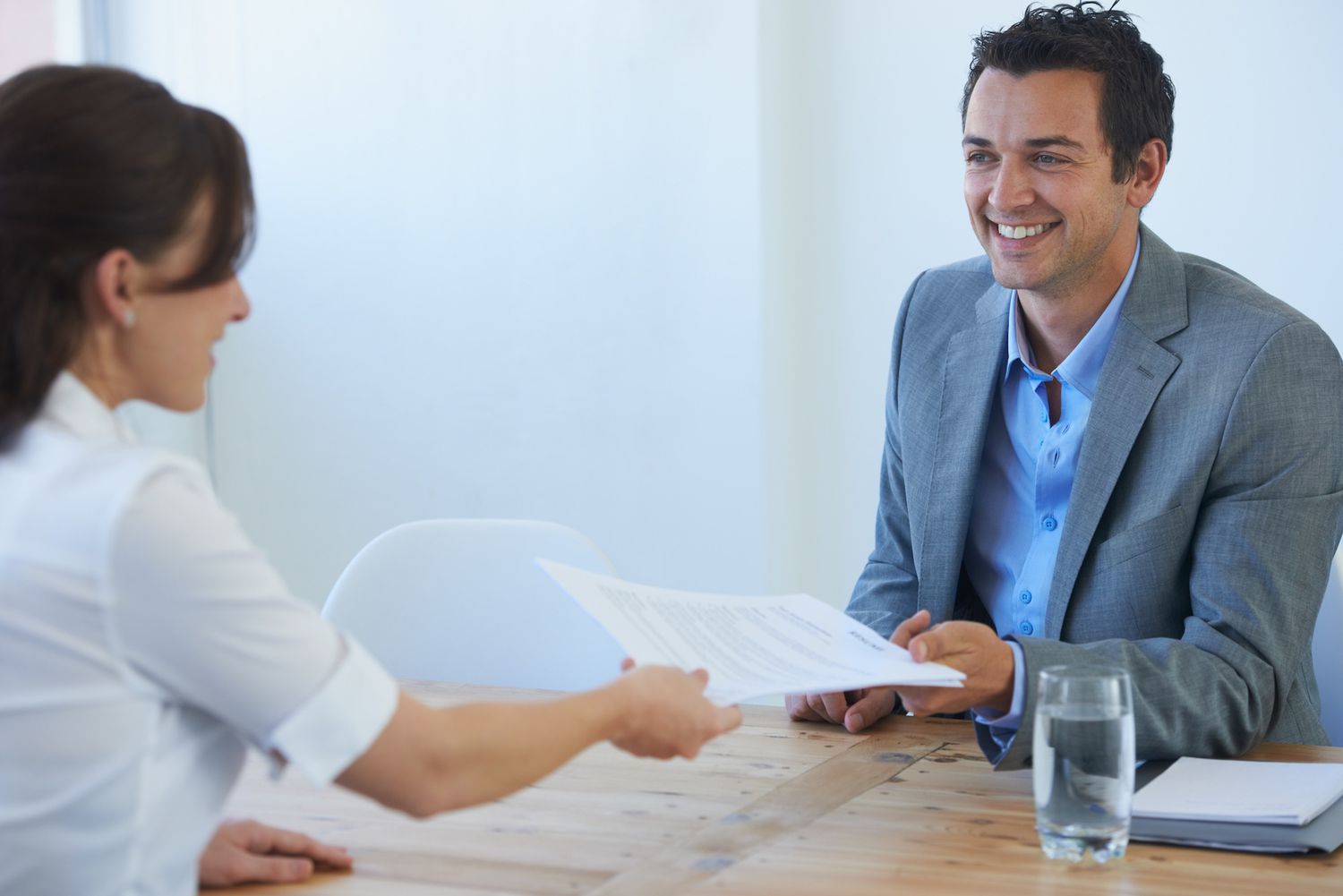 1. Tell Me About Yourself
This is one of the most commonly asked questions during a CVS pharmacy interview,but it still can manage to overwhelm many people. But you shouldn't have to be one of them. Remember that the interviewer already has your resume in their hands, but when they are asking this question, they mean to assess you as a person and whether you are a fit candidate for the job and align with the organization's values.
You can tell them about past experiences, what you did beyond your defined job responsibilities, and your hobbies, interests, and your strengths. Consider this as an opportunity to present yourself in the best light possible and craft your answer accordingly.
2. What Do You Know About CVS?
As mentioned above, it's important that you conduct thorough research prior to appearing for the interview; that's what hiring managers expect of you. Here are a few facts about CVS that you should keep in mind before showing up for a CVS pharmacy interview:
3. Why Do You Want to Work for CVS?
Again, one of the very popular questions often preferred by interviewers during a CVS Pharmacy interview as a way to understand your mindset with regard to the job. With this question, the interviewer wants to analyze whether you're serious about working for the organization or if you jumped at the first opportunity that popped up.
Before responding, ensure that you are familiar with the organization's mission and vision statements so that you can develop an answer that is consistent with the company's goals.
Mentioning that shopping at CVS has always meant complete satisfaction for you and that you wish to help other customers have the same experience may earn you some brownie points.
4. Where Do You See Yourself in The Next 5 Years?
The answer to this question may open the door to many future opportunities for you, so respond where you really see yourself in the coming years. If you're still graduating, you can tell the interviewer that you hope to get a degree and would love to be a part of CVS via other positions that require a professional degree.
You could also talk about your desire to work for a long time at the organization and move up the corporate ladder with consistent hard work and determination. You can also follow this up with a question about any internal training or upskilling programs available in the company.
Being one of the Fortune 500 companies, CVS Health offers a world of opportunities to its existing employees, such as a chance to work with its subsidiaries or other companies it has partnered with. All you have to do is give a smart answer that secures a spot for you in the future.
5. What Does Excellent Customer Service Mean to You?
CVS has customer value in its name; therefore, as an employee at CVS Pharmacy, it is the foundation of your job. So, you have to ensure that your answer reflects your commitment to providing exceptional customer service.
Here's a sample answer for you to draw inspiration from and craft yours accordingly:
For me, excellent customer service means patiently listening to the customers, understanding their needs, and offering them the best possible solution in a timely fashion. When I am dealing with a customer, politeness, and openness should come naturally to me. I should not be biased or prejudiced toward any customer and treat them all fairly and equally.
6. Tell Me About an Instance when You Provided Exceptional Customer Service.
Suppose such a question is asked during a CVS Pharmacy interview. In that case, it's because the interviewer wants to learn about your presence of mind and adaptability when it comes to providing the best service to customers. So, be honest and precise when you're answering this question. Describe a particular instance or combine more than one incident to explain how you took action for the customer's benefit.
In case you haven't worked in a similar industry before, discuss other situations when you exceeded expectations, such as in a school assignment or via community activity.
7. Do You Like To Be Around People?
During the CVS interview, this question is asked to assess your attitude about being around people around the clock since working at a CVS Pharmacy means working for and serving customers across your time at the store. So, mentioning that you love meeting and interacting with new people and helping them, in general, will surely give your interviewer a good impression.
8. What Do You Do When Conflict Happens with Fellow Workers or Managers?
It's natural to have conflicts sometimes when you're working with many people, so you have to find a balance between being honest and being politically correct when responding to this question during the CVS interview. Make sure that you present yourself as a composed person who can't be provoked easily and demonstrate that you have the charm to handle any complex situation professionally.
Here's how you can provide an impressive answer:
Whenever I ever have a disagreement with one of my coworkers or bosses, I always attempt to resolve it as soon as possible without allowing the issue to escalate. I approach the person with whom the dispute has emerged and discuss the issue with them. I am regarded for being a patient person, and this attribute of mine comes in handy when professional relationships get strained.
9. How Would You Deal with a Challenging Customer?
Your answer to this question should represent your understanding that customers come into a store in a variety of moods and temperaments, and it is up to the workers to always make sure that they are handled as gently as possible without inciting them to initiate a fight for no reason.
Here's an example of how you can provide an apt answer to such a question:
As a responsible and professional CVS employee, I make it a point to pay great attention to my customers. Many a time, they behave rudely because they think they are not being heard. Listening to their issues may go a long way toward resolving disagreements with irate customers.
I try to manage their difficulties while being calm and trying to keep the customer calm as well. If a resolution cannot be reached, or if the customer becomes verbally abusive or threatens violence, I would alert management.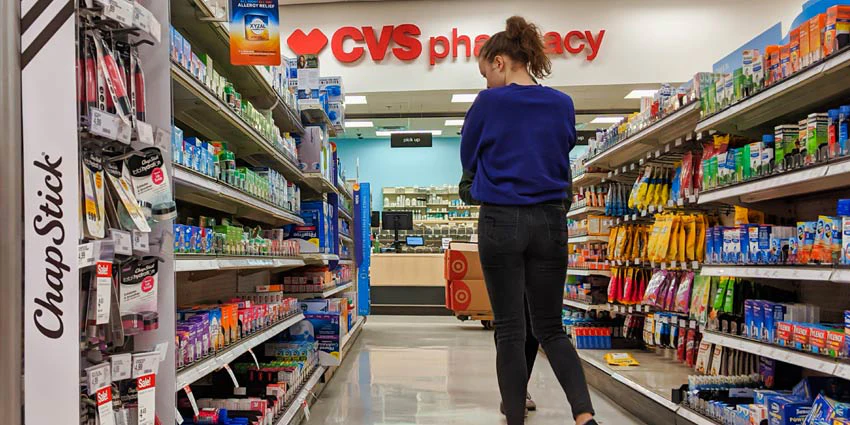 10. Tell Me About an Instance When You Fixed a Problem for a Dissatisfied Customer
Such situational questions are asked to understand your temperament and poise to get control over difficult situations that may arise at the workplace. When responding to such a question in an interview for a job at CVS Pharmacy, give an honest answer about your past experiences and how you handled a particular situation where you turned the customer's dissatisfaction into ultimate happiness with your prompt help.
11. How Do You Manage to Work Under Extreme Pressure?
When you're a part of the retail ecosystem, the job sometimes gets really stressful, often involving long working hours, spending a lot of time on your feet, and dealing with challenging customers occasionally. When the pressure starts building, it can be overwhelming sometimes, and that is why this question is of paramount importance when it comes to a CVS Pharmacy interview.
You should demonstrate in your response that you are not afraid of working under pressure and mention that you fully realize that working for a retail business can be difficult at times, but you are completely fine with it. You can cite an example from your past experiences and explain how you overcame a stressful time with patience and perseverance.
12. If Someday, You Happen to Be the Only Cashier on Duty, and The Store Experiences a Heavy Rush, How Would You Manage It?
In a CVS interview, such a question is often asked to examine your willingness to go above and beyond for the store to make sure that you are seamlessly handling the task at hand while maintaining the decorum at the store.
In such a circumstance, you must provide a realistic response as to how you are willing to put in extra work if such a situation arises. You can mention that efficiency and friendliness will go a long way towards alleviating consumer aggravation with long lines at the checkout until an extra set of hands arrive for help.
13. If The Store Has Higher-Than-Expected Traffic and You Are One of The Few Personnel Available. You See a Consumer Who Is Having Problems with Their Credit Card but Will Not Allow Others to Proceed While They Resolve the Problem. On The Other Hand, One of The Clients Is Having Difficulty Locating the Things They Need in The Store. Meanwhile, You Discovered a Child Attempting to Sneak Candies Into Their Pocket. What Will You Do?

This is a tricky question, and you have to make sure that you don't appear to be pretentious while answering such a question in a CVS Pharmacy interview. Think about the situation for a moment and then politely explain how you would deal with such a situation.
You can answer the interviewer in the following manner:
If a consumer is having problems with their credit card, I'd respectfully ask them if they have cash on them to expedite the transaction. If they don't, I'll politely ask them to stand aside so that the other customers may be billed. If the consumer refuses to budge, I'll summon someone from the management team to take them away and assist them with their payment problem.
After this problem is rectified, I will immediately go to the client who is having difficulties identifying the products in the shop and assist them in selecting the items they require. Once the client is pleased, I'll approach the child, asking that they return the candies, and gently explain how their error may have serious implications if someone else catches him.
14. Are You a Team Player, or Do You Prefer Working Alone?
At a place like CVS Pharmacy, there's no scope for working individually. You will always be a part of a larger team, all working towards a common goal, so it's important to highlight that you firmly believe in collaboration and partnership with fellow workers.
You can cite an instance from your past experiences to highlight how your inclination towards teamwork that has helped you achieve organizational goals with efficiency.
Here's how you can craft your answer to such a question:
I am an excellent team player that excels at handling any work via collaboration and coordination with my colleagues. I enjoy working in a team setting because I feel that working in groups not only inspires us to do better but also increases productivity and morale. Furthermore, it fosters a sense of harmony within the company, which leads to improved performance and efficiency.
15. What Did You Dislike About Your Previous Job?
It's no secret that you disliked something about your previous employment since you want to work at CVS Pharmacy. This is already known to your interviewer. Nevertheless, don't see this inquiry as an invitation to vent about the issues you encountered at your former job.
Quit focusing on personal issues and openly discuss any organizational issues that you believe should not have been there. Do not try to disparage your prior job; this is never a good idea and may give the interviewer a negative opinion of you.
16. Are You Licensed to Work as a Pharmacist?

Only individuals with the legal right to practice pharmacy are employed as CVS pharmacists. Hence, if such a query is posed to you during the interview, do not be afraid to be entirely honest about your situation. If you do not yet satisfy the standards, you might inquire further about what can be done and inform them of your plans.
17. Do You Plan to Continue Your Studies?

If you are planning to continue your studies in the future, you must mention it during the CVS Pharmacy interview. CVS provides internal education programs that will help you continue working on your education goals. You should also keep in mind that CVS only hires the best pharmacists, so you might want to display the intellectual, goal-oriented side of you that is hell-bent on achieving your objectives.
18. What are Your Strengths?
While answering the question during your CVS Pharmacy Interview, think about what abilities or attributes are most useful to the firm. This topic might catch interviewers off guard, so spend some time prior to the interview examining your strengths.
Talk about the skills or personality traits that will benefit the organization, like management skills, trustworthiness, patience, determination, etc.
Here's a sample answer:
My strong suit is providing great customer service. In my previous employment as a cashier, I loved listening to my customers' worries and attempting to solve their problems. It's easy to become agitated while dealing with an irate customer, but I've discovered that dealing with difficulties with empathy and compassion is significantly more beneficial in the long run.
19. What are Your Weaknesses?
Such a question is often posed with the intention of determining your honesty, self-awareness, and ability to change in areas where you may struggle. By asking such a question during an interview for CVS Pharmacy, hiring managers offer you the opportunity to admit your flaws and highlight your progress in overcoming these problems which you have previously battled with. So before answering, introspect a little and pinpoint a habit or two you aren't really proud of.
Here's an answer that can help you craft yours:
I used to be scared when speaking in public, which made it difficult for me to connect with others. To combat this, I enrolled in a few classes at my school that taught me how to practice public speaking and how to relax and feel more comfortable talking to others. Today I find it easy to engage with individuals one-on-one or in groups.
20. Have You Ever Been a Part of a Pharmacy Quality Improvement Initiative?
Pharmacists are well-positioned to contribute to the overall quality improvement of a retail pharmacy setting, and your CVS Pharmacy interviewer is well aware of this. They merely want to know if you have any formal experience in quality improvement projects as a Pharmacist and if you would be interested in quality initiatives if recruited at CVS Pharmacy.
Hence, when answering this question, be upfront and inform them whether you have ever been engaged.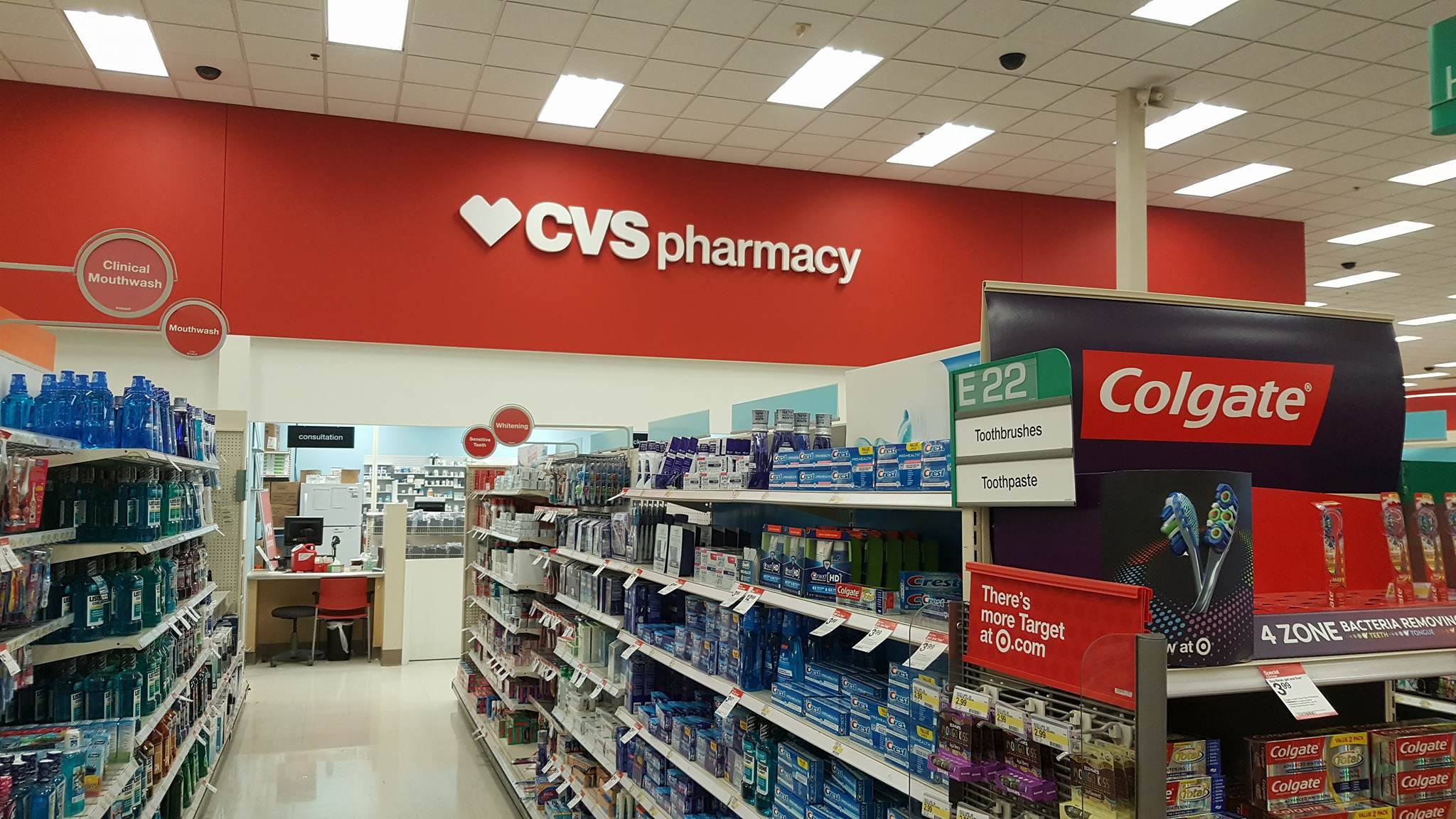 21. Discuss a Moment When You Received Constructive Feedback on Your Work. What Did You Take Away from Your Experience that You Can Share with The CVS Pharmacy Team?

Your CVS Pharmacy interviewer asks this question to assess your capacity to accept constructive criticism and transform it into something useful. Consider when your work was criticized during your job or pharmacy school. Show that you can take criticism with a positive attitude. Discuss how you listened and changed your ways as per the feedback you received.
22. As Our On-Duty Pharmacist, What Would You Do if You Suspected a CVS Pharmacy Customer Was Abusing Prescription Drugs?
This is one of the most important interview questions that you may be asked during a CVS Pharmacy interview to assess your ability to take prompt action in case you suspect something illegal is happening. Being a pharmacist is a critical job with many responsibilities on your shoulders, so you must be very clear about the legal aspects of such suspicion and the consequences for the customer if they are found abusing prescription drugs.
Let the CVS Pharmacy's interviewers know during the interview that you are well aware of your responsibilities as a CVS Pharmacist.
Here's what you can tell the interviewers:
As a professional CVS Pharmacist, it is my responsibility to educate patients about medications, including how to take them and their potential side effects and to answer patients' concerns. If I believe a consumer is abusing their prescription medicines, I will first gather further evidence to be certain. When there is evidence of drug abuse, the first step is normally to contact the customer's doctor.
Conclusion
The key to landing the job you want is to be prepared, stay focused and proactive, and take full advantage of the resources at your disposal.
Take the time to practice your answers to the CVS pharmacy interview questions, be yourself, and stay confident. Demonstrating a deep knowledge of the CVS ecosystem will help you stand out and leave a positive impression on the interviewer.
By following the tips and tricks laid out here, you'll be well on your way to success. Remember to be patient and take the time to practice and prepare.
Good luck, and we wish you all the best in your job hunt!