Do you feel that regardless of how much you train, your Basketball game isn't getting as good as it should? Are you tired of seeing other players perform better than you do on the court? The answer to all of your Basketball-related miseries is the lack of specialized guidance.
While you do have to practice to be better at the game, you also need proper guidance that will help you navigate the court better. Guess what? Finding help just got easier.
Today, you can find various online Basketball training programs as per your need that will help you refine your skills and play better. Here is a list of the best basketball training programs for you to look into.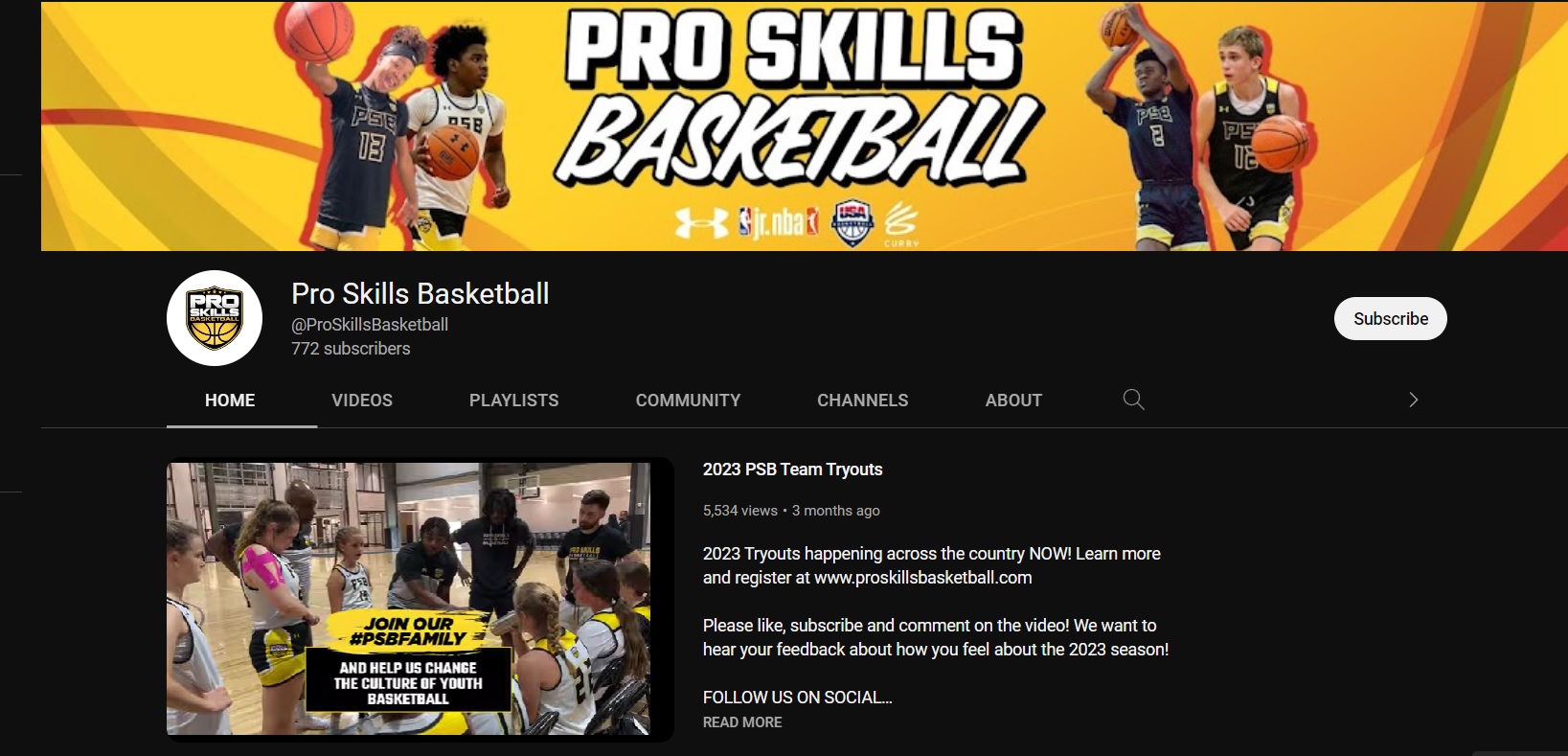 Founded in 2009, Pro Skills is a Basketball training institution that has more than 100+ camps across the USA. It is recognized as one of the top 15 youth basketball organizations in the US.
Through their YouTube channel, Pro Skills offers many free online basketball training videos that help you work on different techniques. These videos include different workouts and drill videos like shooting, footwork, dribbling, athleticism, and conditioning. They add a new video every week, and you can get better at Basketball with these tutorials. You get virtual trainers in this basketball training course, and each episode is about 10-15 minutes.
Highlights of The Tutorial:
Pro Skills is one of the best basketball training programs in the USA
You learn everything about basketball on their YouTube channel
It is a free course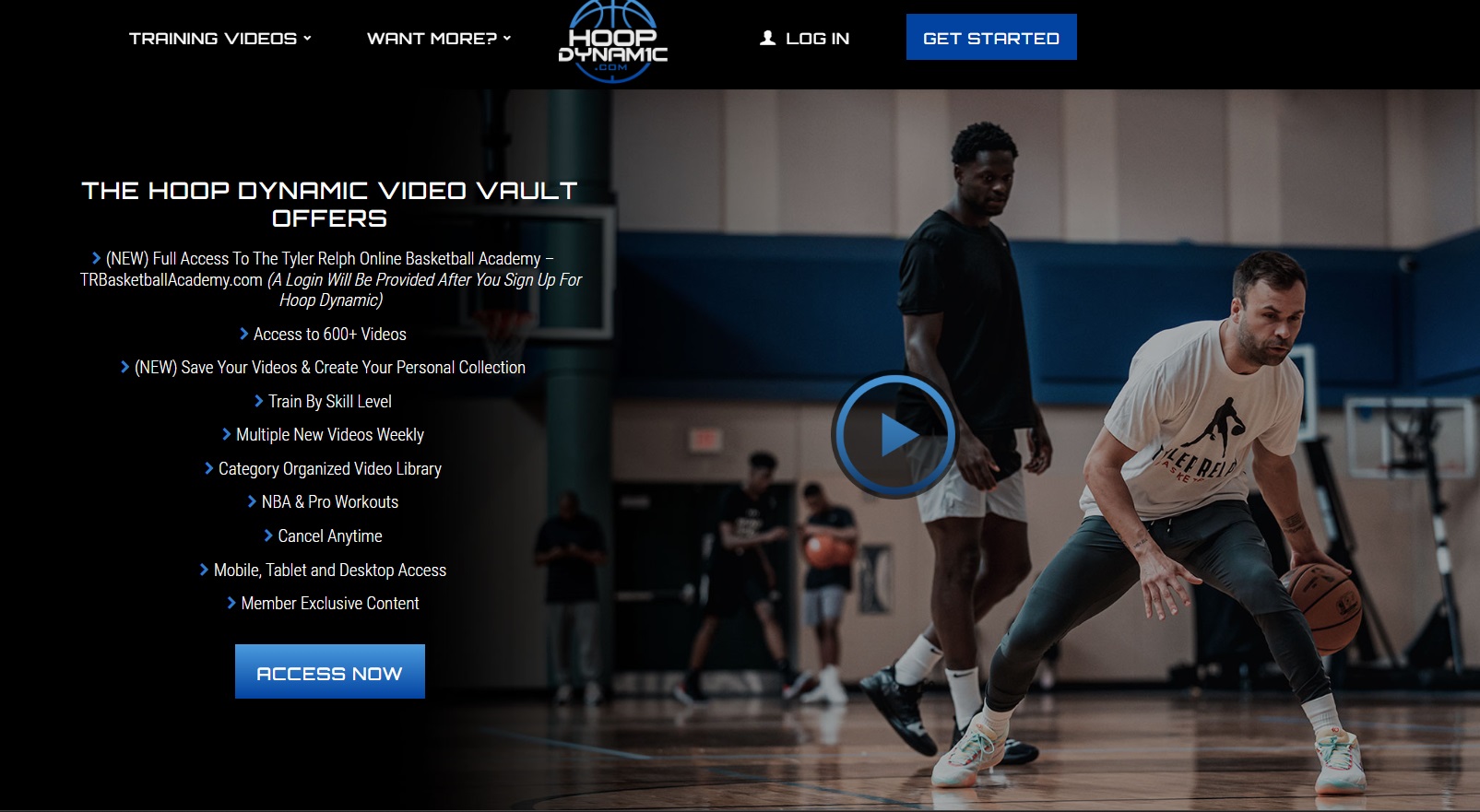 HoopDynamic.com is an online training program that offers you a number of Basketball training videos that will help you take your game to the next level. This is a paid course, but the good thing is you can cancel the subscription anytime.
Being the tutor of one of the best Basketball training courses, trainer Tyler Relph covers all topics like ball handling, footwork, shooting, separation, passing, and working on all the skills to improve your game. Tyler, the coach, used to play in the Big East; however, owing to an injury, he had to step back from the game. Soon after, he figured out his next passion of coaching, and ever since then, he has been helping many young Basketball players.
Highlights of The Tutorial:
You get full access to the Tyler Relph Online Basketball Academy
You will get access to 600+ videos
Save your videos and be able to create your own personal collection
Train as per your skill level
Mobile, Tablet, and Desktop Access.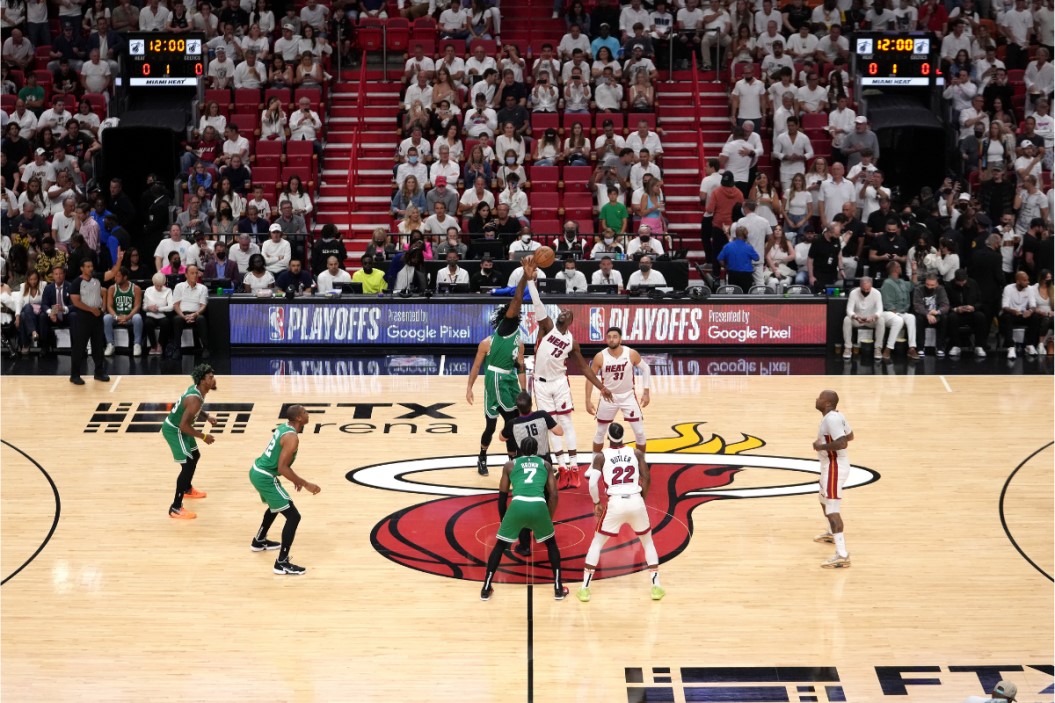 Another online course you must look into is this Train For Hoops Basketball Training Course. This is one of the oldest courses in this arena and helps you better your game step by step. In this course, you will get 90-minute workouts every 2-3 weeks that will push you past your comfort zone. In three months, you will be able to see results.
The cherry on top here is the online price. All you have to pay is hard work, commitment, and consistency. This is a great course for anyone who is looking to refine their game.
Highlights of The Tutorial:
You learn the perfect Ball-Handling in the course
Scoring moves that will make getting the buckets easy
learn to pass the ball to your teammates with speed and accuracy.
This course is brought to you by Ganon Baker, who is regarded as a premier basketball skill coach across the globe. He has over 30 years of teaching experience and helps you up your basketball game. Over several years, he has created a systematic online curriculum that helps any learner achieve the goals they intend to achieve.
There are a number of courses you can check out to better your game. Some of these courses help you become a pro. They start with exploring the basics and go up to help you play professional-level basketball. There are other courses available that help you not only train your body but also your mind. In total, Baker offers nine different courses that you can check out on its website.
Highlights of The Tutorial:
Taught by Ganon Baker, a professional basketball coach that will help you up your game.
Offer multiple courses
It helps you focus on physical as well as mental aspects.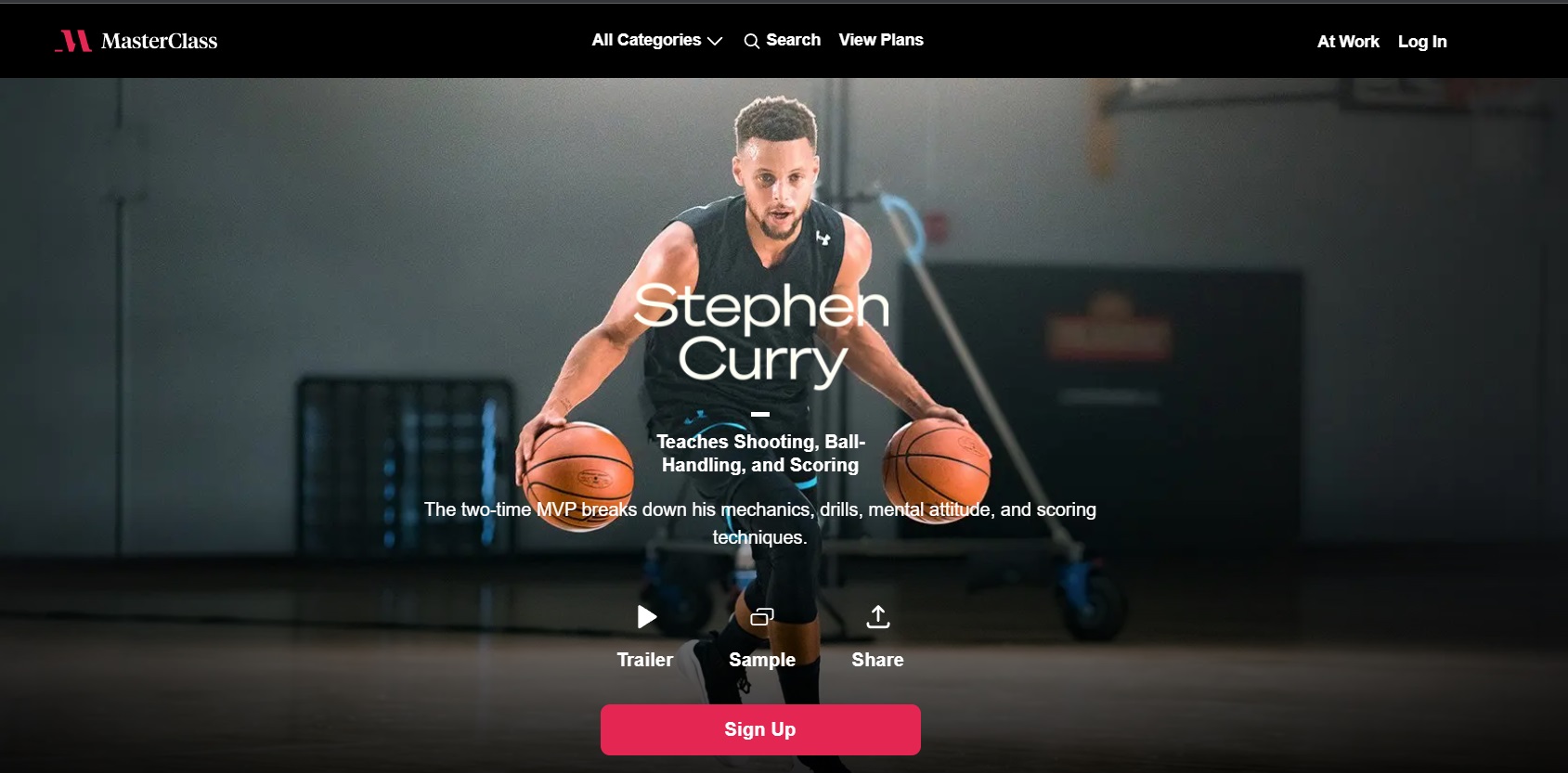 In this Masterclass by Stephen Curry, the star athlete himself teaches you everything about shooting, scoring, and ball-handling in basketball. It has 17 lessons, and each of them is about 12 minutes long, which makes it a few hours of study. In this course, you get information about proper stance, ball handling, shooting, and scoring, along with some motivation pieces that will help you overcome your fears.
This way, you will be able to unleash your inner strength. The course is a pre-recorded video that allows you easy access anytime you want. Along with this video, you also get additional materials like class workbooks, general activities, and interactive exercises that will help you become better.
Highlights of The Tutorial:
You get to learn from one of the greatest shooters in the NBA history
It is a 3.5 hours course
You touch all aspects of Basketball
Get access to the video at any point in time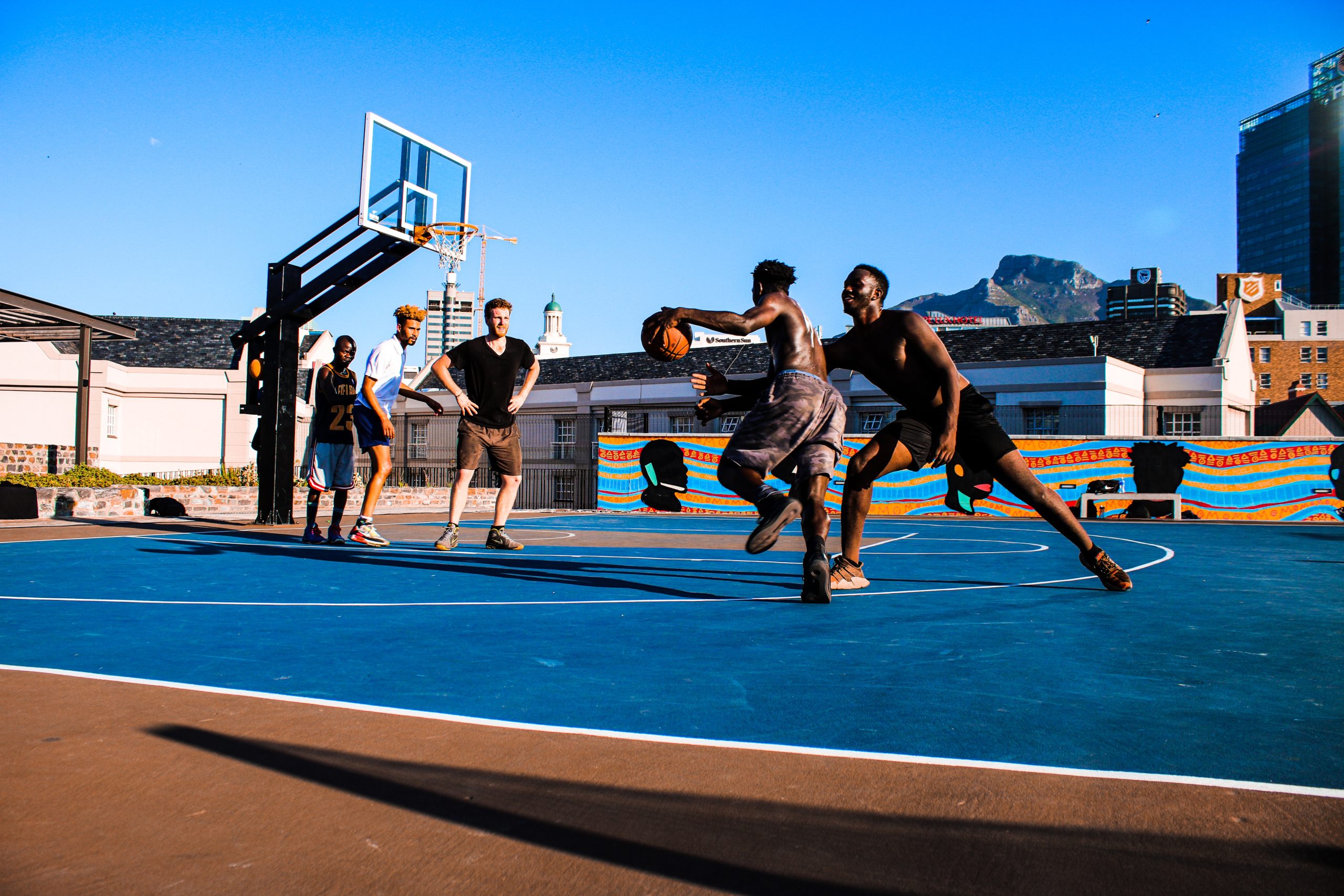 The National Alliance For Youth Sports is a training program, especially for coaches. If you take this course, you will broaden your knowledge of how to teach basketball. Up until now, more than 3 million coaches have joined the program and enjoyed its benefits. The course was founded in 1981 and has been helping coaches worldwide.
During the time you take this course, you will have to watch, study and understand the PDFs and the videos that will only make you better. This course has proven beneficial for everyone, including youth sports coaches, veterans, and anyone who just wants to polish their skills. You can purchase the membership of this course on their website and get access to exclusive resources and all kinds of support that you would need in your journey.
Highlights of The Tutorial:
A course especially for coaches
Provide text and video tutorials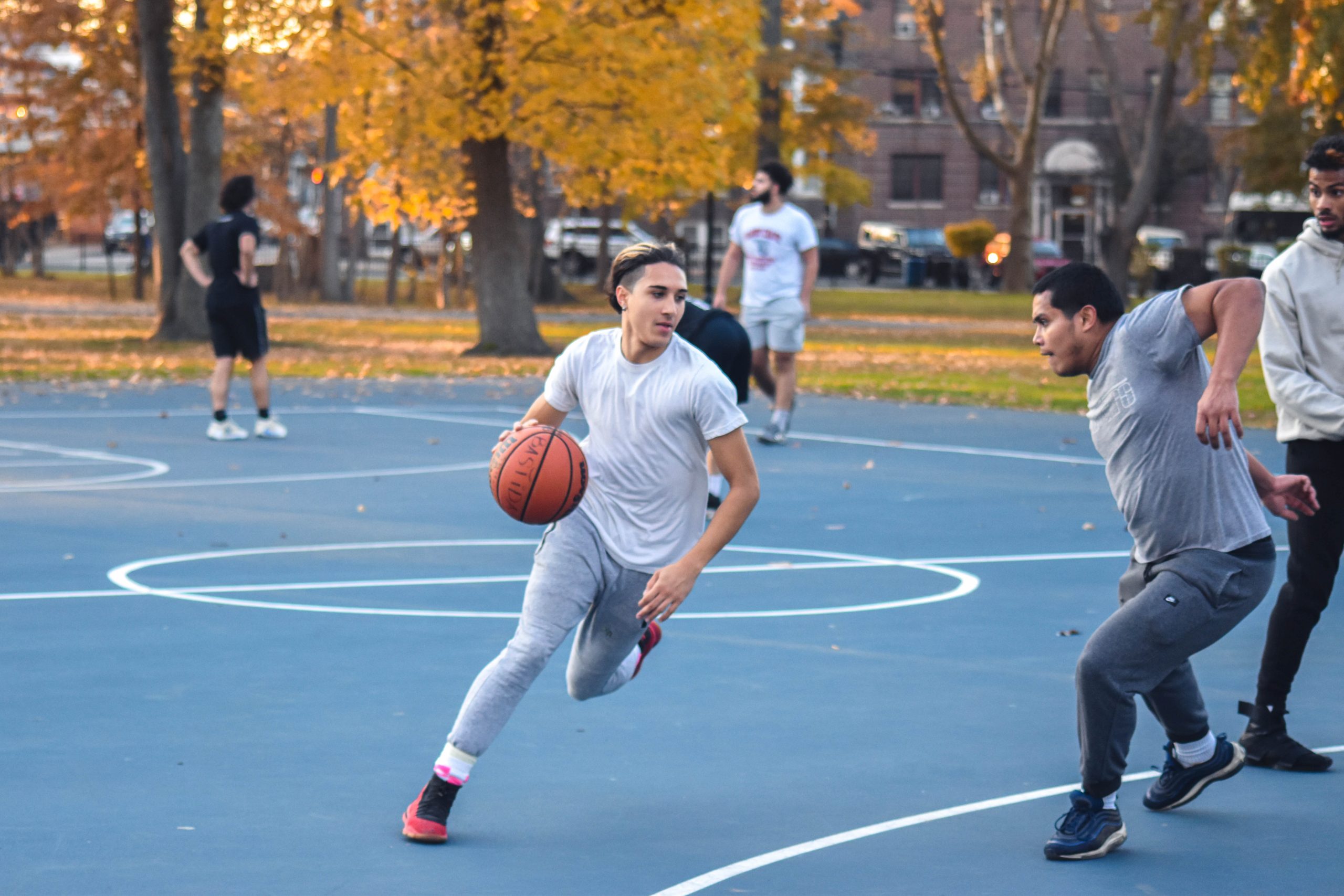 Another online basketball training course is this 24/7 Basketball Training program. It helps you succeed in the game both on and off the court. This is a unique program that acts like a guide that tells you about all the rules of gameplay and also offers consultations. They cover all aspects of Basketball that would help you better your game.
Highlights of The Tutorial:
An online basketball course that helps you succeed in games both on and off the course.
It tells you all about the gameplay
It is flexible and easy to follow.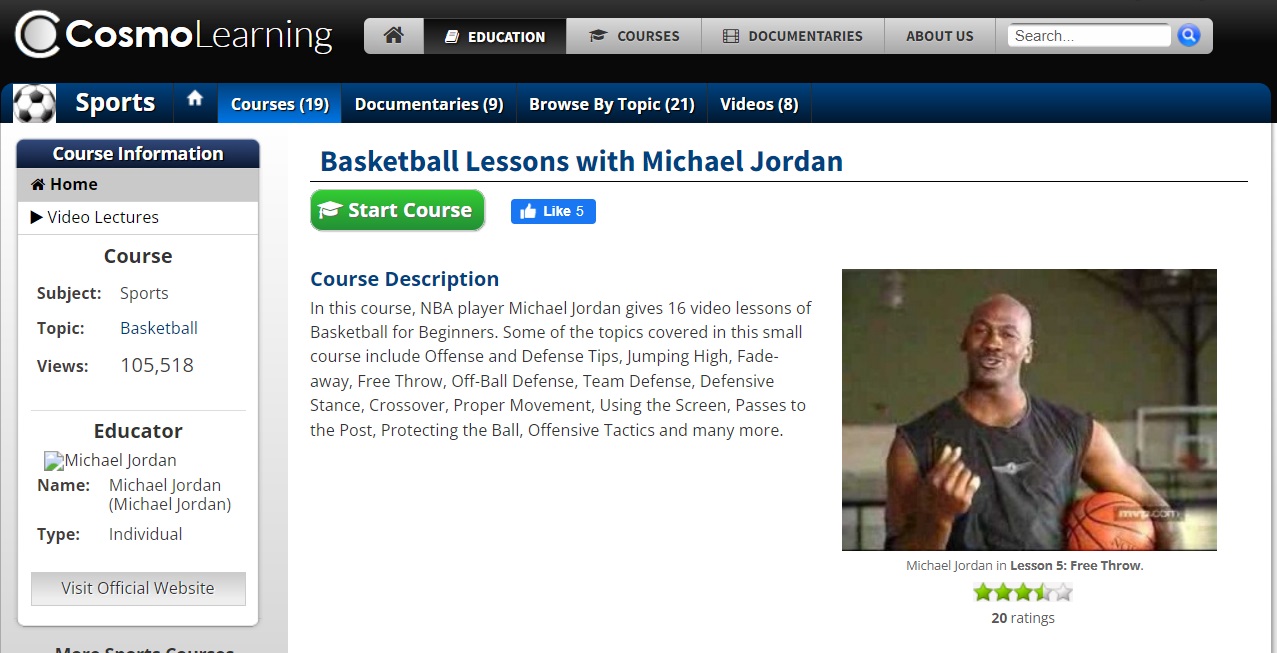 You can also check out this Cosmo Learning Online Training program that is taken by none other than the pro basketball player Michael Jordan for your online Basketball lessons. This course has 16 pre-recorded video lectures, each focusing on a specific part of the game.
Next, you find out about offense and defense tactics, where you learn to find your competitor's strengths and weaknesses and use them to your advantage. Lastly, you get to know about Ball Protection, which tells you how to protect the ball and maintain control. Along with all of these, you get many other tips and tricks for a better game.
Highlights of The Tutorial:
Taught by the star player Michael Jordan
This course has 16 pre-recorded video lectures
It helps you prepare all facets of basketball
Get better at your game altogether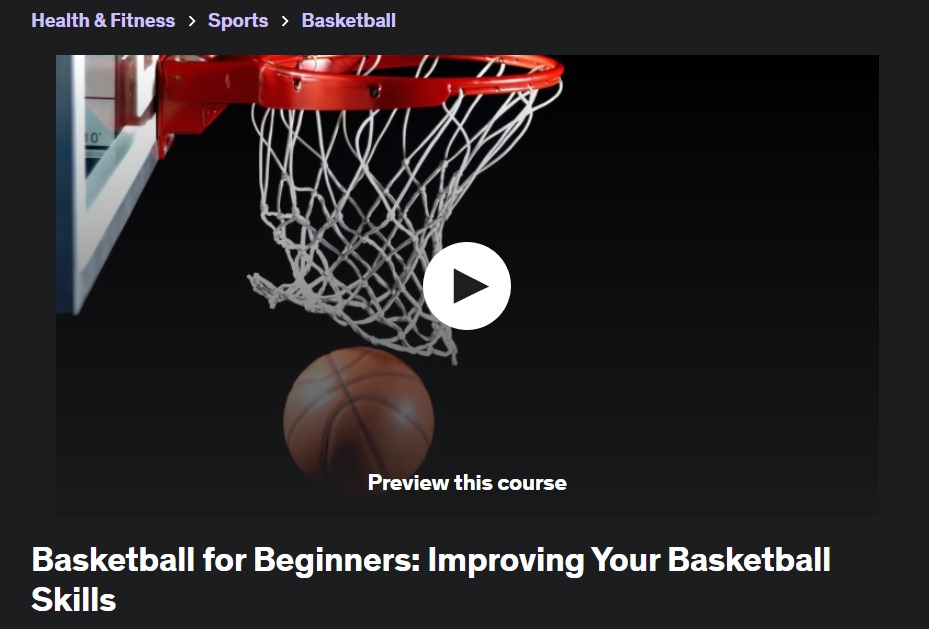 Available for learners of all levels, this course is taught by Daniel Yoo. This Basketball course first revises all the fundamental basics of the game and then moves to more professional lessons. This course is divided into 4 sections.
Further, you will also learn to move efficiently in live action and work with the basketball terminologies. By the end of this course, you will be able to develop basketball as a hobby, or you will refine your skills for a professional game.
Highlights of The Tutorial:
Improve your basketball skills
Obtain the fundamentals of basketball with this course
You learn to play basketball with ease
You will be able to learn your basketball IQ
Get to know all about the basketball rules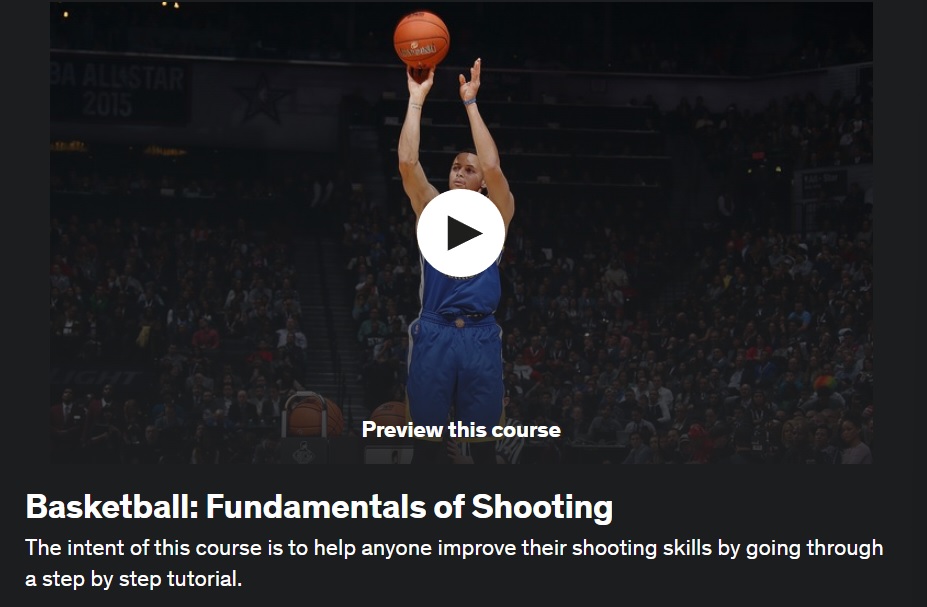 If you are looking to work on your shooting skills, this is a great course for you. Taught by Basketball coach and fantasy basketball aficionado- Daniel Yoo, the course explores the fundamental principles and practical tips for performing better. The purpose of this course is to help you correct your shooting techniques with step-by-step lecture videos that will help you develop a good form.
In the second module, you will get to practice some shooting drills that will help you improve your game. The course will consist of lectures that are about the fundamentals of shooting. By the end of this course, you will become a better shooter.
Highlights of The Tutorial:
Through this course, you will be able to obtain techniques that will help improve your shooting
Learn new shooting drills
Improve your shooting skills and game as a whole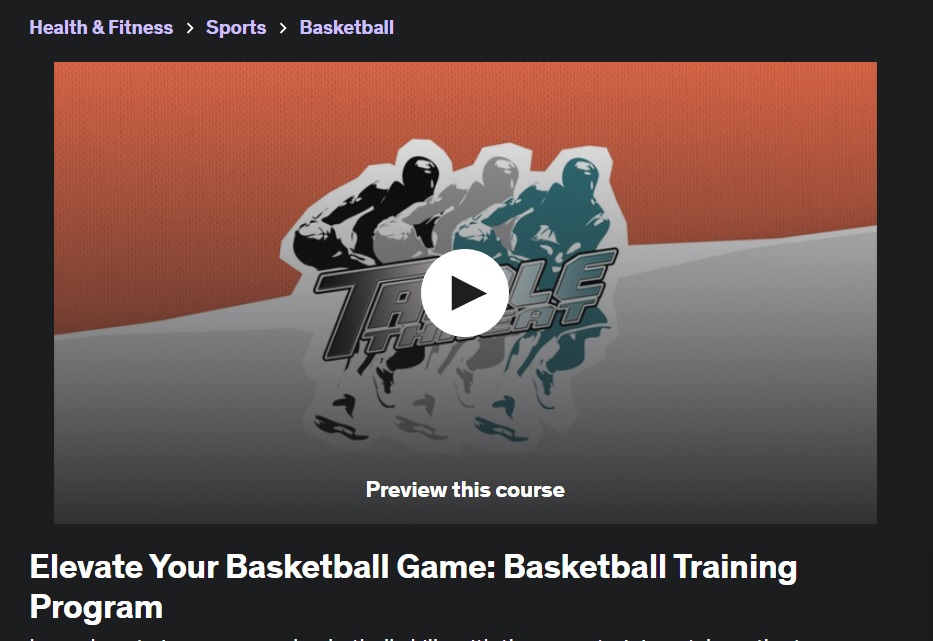 Regardless of your age or skill level, this course trains you just like the top players of the USA are trained. Helping you make a big impact on the court, this course is for anyone who aspires to be a great basketball player. The academy that offers this course is run by coach Browne. Through this course, you will learn all the basketball strategies that are taught in university for professional players.
By the end of this course, you will play better with newly learned techniques, and you will be able to take your game to the next level.
Highlights of The Tutorial:
In this course, you will learn how to improve every part of your basketball game.
You will know how to approach basketball with a winning mindset
You will become a better all-round team player
You will train like a US college pro.
Conclusion
You can easily improve your Basketball skills with these online training programs. There are many resources available online that will help you understand the intricate details of this fantastic game. These best basketball training programshelp you by providing you with pre-recorded videos, infographics, and other resources.
They are easy to follow and give special attention to all parts of the game. These courses are accessible, and if you follow these courses, you will be able to play a better game on the court.
This list can help you polish your skills and give you the edge you are looking for. Choose wisely. Be ready, tie your laces, and get on the court. All the best!