Traveling, as beautiful as it is, can sometimes be stressful. We want your travels to be as stress-free and relaxing as possible. Make sure you're utilizing the best trip luggage for your requirements in order to avoid drama while you're on the road.
The choice of luggage is one of the most crucial decisions a traveler can make. Sizes, materials, and price ranges for bags are nearly innumerable. Given that bags can be purchased at such a wide range of price points, it is frequently challenging to assess their respective advantages.
Selection of Luggage Size
When picking baggage, size is a key consideration. Nobody needs luggage that is too large for someone to physically handle—what a nightmare! It's essential to carefully assess the dimensions of your baggage given the worldwide prevalence of airplane carry-on bags and the fight for bin space.
While domestic U.S. airlines permit a bag as large as 22 inches, the standard for carry-on bags internationally is 20 inches. The smaller bag can be preferable if you mainly travel domestically and internationally with a carry-on. The size and shape restrictions on checked baggage are greatly loosened.
The Material Matters
There are primarily two types of luggage: soft-sided and hard-sided. Soft-sided bags are preferable if you want to stuff them to the top because they have more flexibility. Make sure that the inside is lined with waterproof material to keep everything dry.
Remember that even textiles that seem quite robust can rip, though they are frequently simple to mend with a piece of duct tape or something similar. When going on an overland trek or similar trip where your bag will be carried by livestock or positioned on top of a vehicle, some tour companies need soft-sided luggage.
Consider purchasing designer luggage or luggage from a reputable brand if you want to travel in style; choose manufacturers who are well known for their dependability, usefulness, and stylish designs, making them perfect for the traveler who is also fashion-conscious. Hard-sided cases are frequently strong and constructed to withstand substantial impact. However, if you're packing in extras, they may be heavier when unpacked and more difficult to seal.
Wheels
When being pulled along, the case should roll smoothly and shouldn't bounce or tip. Models with four wheels that spin 360 degrees are easier to maneuver. As with a two-wheeler, you may push them with you, in your path, or behind you.
However, some can be tricky to maneuver when pushed over uneven ground, and if you're going uphill, they might roll away. Conversely, two-wheel vehicles can only go forward and backward but are typically better at rolling over uneven ground and avoiding curbs.
Consider the Handle
The most popular form is telescopic; when not in use, they fold up. However, since the handle system uses up a certain amount of the bag capacity, a larger system results in less packing space. Although single-pole handles are often more durable, double-pole handles offer improved balance. Verify that the handles are strong and unlikely to break and that the length of it fits you.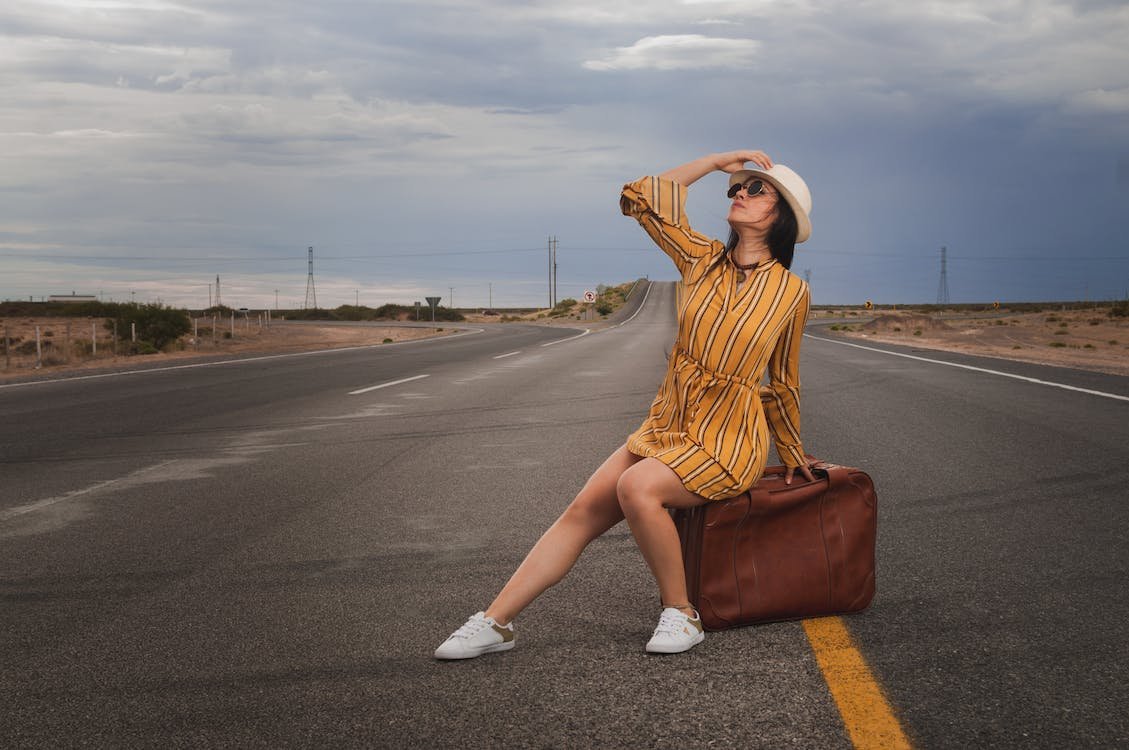 Be Careful of the Weight of the Luggage
A piece of luggage must be produced firmly, but it must also be made in a way that does not add much to its weight. One rarely travels with empty suitcases. Typically, it is filled with clothing and other objects.
At the airport, weight constraints are a concern for passengers. It might be an issue if a person has to worry about sticking to weight limits and has to dramatically reduce the number of items that they bring along since the suitcase is already too heavy.
Pay Close Attention to the Luggage's Cost
While many people may prioritize price when buying high-quality baggage, it should actually be the last consideration. This strategy is basically wrong because money fails to be the most important factor.
The most important thing to keep in mind is that the luggage's cost can be supported by the quantity, frequency, and type of use.
When compared to a piece of cheap luggage that tears in two the moment you use it and will likely need to be replaced repeatedly, the former may be less expensive initially, but it won't be long before the costs catch up with you, and you might find yourself purchasing and paying more.
It's important to remember that quality is frequently reflected in the price. If you want to look professional and put together whenever you travel, you ought to look for a high-quality piece of luggage.
Your travels can be made much easier and less stressful by selecting the appropriate luggage set. When choosing, take into account the things we mentioned above and concentrate on enjoying your trip rather than worrying about your luggage.