Your eyes are one of the most important organs in your body, allowing you to see and experience the world around you. Without proper protection, however, your vision can become impaired due to various environmental factors. Thankfully, there are several ways that you can protect your vision and keep it healthy for years to come. In this blog post, we'll be discussing some of the top methods for keeping your eyes safe from damage. From wearing sunglasses outdoors to taking regular breaks from screens, we'll number all sorts of different tips and tricks that you can use to ensure that your vision remains at its best!
Try blue light blocking glasses for nighttime hours
If you're someone who likes to wind down at night by scrolling through your phone or watching TV, you might be unknowingly disrupting your sleep cycle. The blue light emitted from electronic devices suppresses the production of melatonin, a hormone that helps regulate sleep. Fortunately, you can mitigate the effects of blue light with night time blue light blocking glasses shielding your eyes. These glasses filter out blue light and allow melatonin production to continue naturally, resulting in a better night's sleep. Give them a try and wake up feeling more refreshed and energized in the morning!
Wear sunglasses that block UV rays when outdoors
When the sun is shining, there's nothing better than spending time outdoors soaking up the warm rays. But did you know that the sun's ultraviolet (UV) rays can be harmful to your eyes? That's why it's essential to wear sunglasses that block UV rays when you're enjoying time outside. Not all sunglasses are created equal, so make sure you choose ones that provide adequate protection. You can find sunglasses that block 100% of UV rays or those that block 99% of UVA and UVB rays. By wearing the right kind of shade, you can keep your eyes safe and enjoy the sunny days ahead with peace of mind.
Take regular breaks from screens and digital devices
We all know how much we rely on screens and digital devices in our daily lives. They make everything so much easier, from work to entertainment. However, it's important to remember that staring at screens for prolonged periods of time can be detrimental to our eye health. That's why taking regular breaks from screens and digital devices is crucial. Even just a few minutes away from your computer or phone can help your eyes rest and prevent strain. So next time you feel the urge to keep scrolling, give your eyes a break and step away. Your eyes will thank you in the long run.
Adjust brightness settings on digital devices to reduce eye strain
If you're one of the many people who are constantly staring at screens, you've probably experienced eyestrain at some point. Luckily, there are ways to prevent it. An easy and effective solution is adjusting the brightness settings on your digital devices. By lowering the brightness, you can reduce the strain on your eyes and make the viewing experience much more comfortable. Not only will this help keep your eyes healthy, but it may also improve your overall mood and productivity. So next time you're feeling the burn from endless scrolling, try adjusting your brightness settings and see the difference it makes.
Wear protective goggles for activities like welding or woodworking
When it comes to activities like welding or woodworking, safety should never be taken lightly. The potential for eye damage from flying debris, sparks, or chemical fumes is very real. That's where protective goggles come in. They're not just a fashion accessory, they're a crucial piece of safety gear that can help prevent serious eye injuries. Fortunately, there are many types of goggles available, each with their own unique features and level of protection. It's important to choose the right type for the task at hand. So, whether you're a professional carpenter or a DIY enthusiast, wear protective goggles and safeguard your vision.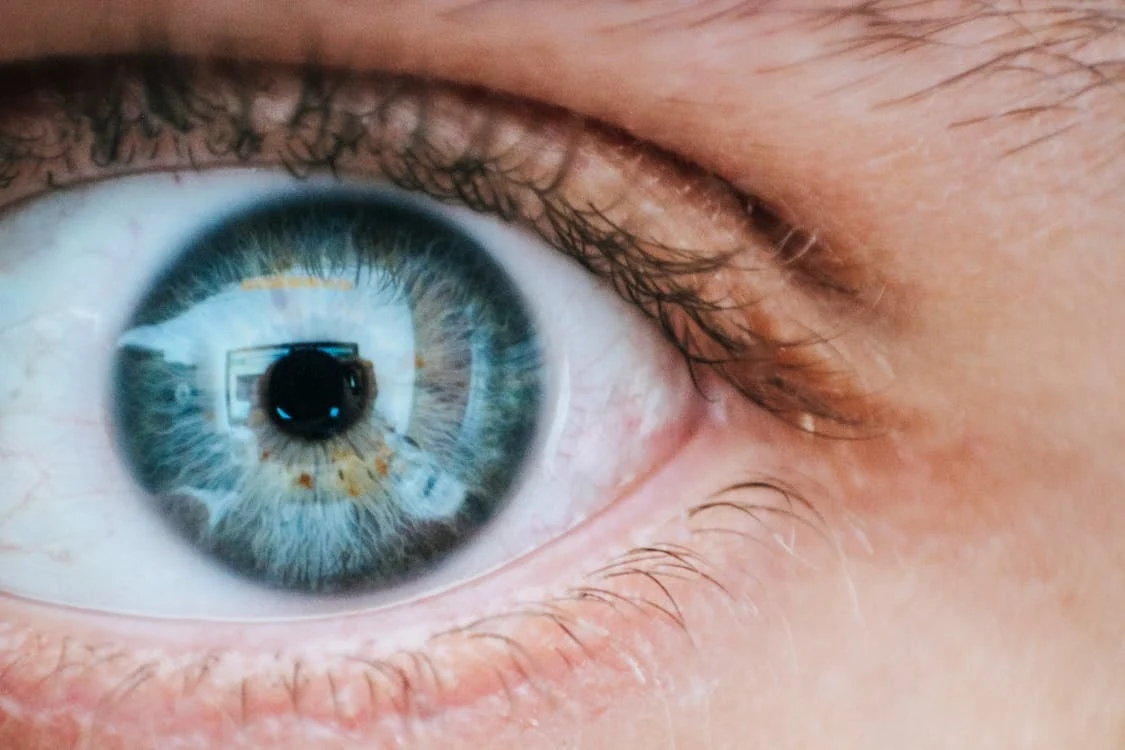 Taking the necessary steps to properly protect our eyes from blue light, UV rays, and other digital eyestrain sources is essential to prevent vision problems and keep our eyes healthy. And don't forget the importance of regular breaks – taking short pauses throughout a day spent in front of digital screens can significantly reduce strain. Investing in protective eyewear like blue light blocking glasses, sunglasses, and safety goggles are inexpensive investment worth making for the sake of your eye health. Remember that your eyesight is precious and taking these extra steps to ensure its longevity will serve you for years and years to come.