Many people are fond of sports today. Some of them need more time to be ready to watch games and support their favorite teams and players. Some risky people are willing to face the challenge and make a bet on one or the other outcome. Sports wagering is something that requires not only luck but specific knowledge. Besides, it's essential to choose a suitable and reliable sportsbook.
Recommendations For Successful Sports Wagering
Every bettor, especially a newbie, should know the basics of online sports betting before making the first bet. Here are a few recommendations that a risk taker should take into consideration to reduce risks and increase the chances of winning cash:
Think about wise budget management. When taking a risk connected with the possibility of money losses, it's crucial to have a fixed budget that can be spent on wagering without significant damage to life. The best idea is to think about how much you can afford to lose to avoid regrets, disappointment, and financial problems.
Don't try betting when drunk. Alcohol has a powerful influence on our physical health and mind. As a result, it becomes impossible to make well-thought and correct decisions. It's connected with the fact that emotions get out of control. If you still want to have a pint of beer during a football match, make a bet beforehand.
Do prior research. Creating a successful bet is difficult because everything here dramatically depends on the possibility. However, risk takers can still increase their chances by discovering more information about the definite sport and the current situation in the standings.
Define the aims. People wager for various reasons. Some want to feel the adrenalin, others dream of huge rewards, while more reasonable bettors prefer regular small winnings. Think of what type of risk-taker you belong to.
Work on the expectations. Everyone should understand the possible results and accept them. Dreaming of a luxurious vehicle and holiday in the Maldives is not a good idea. With such expectations, you are more likely to be disappointed even with several successful bets. Thus, think of something realistic, and you will probably be pleasantly surprised.
These are general tips for any bettor, which should be considered to start a successful sports wagering activity.
Strategic Tips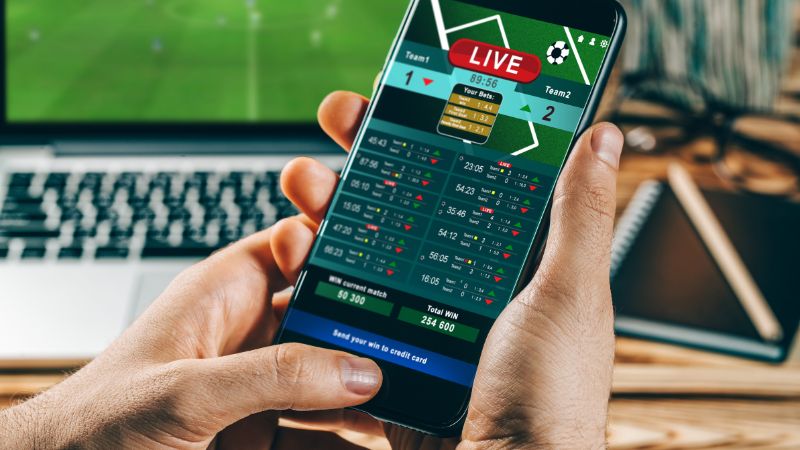 Indeed, there's no universal strategy that can help constantly win. However, there're several tips from professional bettors which are advisable to use:
Choose just one sport. It's always better to concentrate on just one activity. Besides, it's beautiful if you know enough about this sport. It will allow for analyzing the situations more effectively. For newbies in sports wagering, reading and learning the basic rules is obligatory. It's hard to predict the result when you don't know how the game is played.
Find out more about various types of bets. The most popular bets include:
Moneyline. It's the most straightforward type. Risk takers choose the team to win the game and place a bet on it. If the suggestion is correct, the bettor wins money. No factors can somehow influence the results or the payout.
Over/under. In this case, bettors don't need to choose a particular team to win. In most cases, the gambling facility offers its predictions about the final score of the match. And risk takers should decide whether it will be over or under the indicated number.
Point spread. It's a popular option in sports betting USA. Risk takers bet on a score difference in the case of victory of one of the teams. The betting platform makes its prediction. Then, gamblers decide whether the indicated score is high or low.
Futures. These are risky bets, which offer to wager on the final result of a significant sports event (tournament/league). All bets are placed in advance.
Prop. In this case, risk takers can bet on almost any result during the match. It might be, for instance, the time before the first goal, the first team to get a score, or other events that are not connected with the game's final result.
Parlay bets. These risky stakes are suitable for more experienced bettors. Here, several events are selected to comprise one single chance. For instance, risk-takers can bet on several teams. This sort of bet can contain the above-described types as well. The critical thing about parlay is that every outcome selected should happen to make a bet successful.
Consider pre-match and live betting. In the first case, gamblers make stakes before the start of a match. In the second case, bets can be made during the game so that punters can choose depending on the situation.
Find reliable sports betting Websites with good odds.
Choosing A Sportsbook
The main thing for successful real-cash bets is the choice of the right bookmaker. Risk takers can find hundreds of them on the Web. However, only some platforms are worthwhile. The following aspects should be considered to select a good sportsbook:
License. Every betting platform should be officially certified to provide gambling services legally.
The choice of sports. Observe all sports available and make sure there're those you are interested in.
Interface and design. The platform should be easy and comfortable to navigate.
Currencies and payment tools available. It's nice if a club accepts a suitable currency and offers several secure banking options to make refills and withdraw winnings.
Look at the odds. They are defined by every betting site individually, so it's better to search for a platform with more beneficial odds.
Mobile accessibility. Check if a bookmaker mobile login is supported to make bets on a smartphone.
Observe bounties available for new and existing users. Don't forget to use them when placing bets. Besides, pay attention to the conditions.
Finally, read the sports betting online review on the selected bookmaker and find out the feedback of real bettors to know about possible latent problems.