Wrinkles are something we all think about, isn't it? Whether you're just starting to notice those fine lines or embracing them as signs of wisdom and experience, the good news is that there's something natural and healthy you can do about it.
We aren't talking about Botox or filler, but four key ingredients that will help you delay wrinkles without any needles or surgeries.
Let's explore why collagen, hyaluronic acid, vitamin C, and biotin will become your best friends in the fight against wrinkles!
Collagen: The Building Block of Youth
Your body's natural production of collagen starts decreasing from early adulthood by about -1.5% every year. This can even increase depending on certain lifestyle choices that you make on a daily basis – like sun exposure, smoking, diet, and sleep!
You might be wondering what collagen even does – it gives our skin its strength and elasticity, helping it to bounce back. So, when it starts decreasing, you'll notice more fine lines and deeper wrinkles(1).
Hyaluronic Acid: Moisture Magician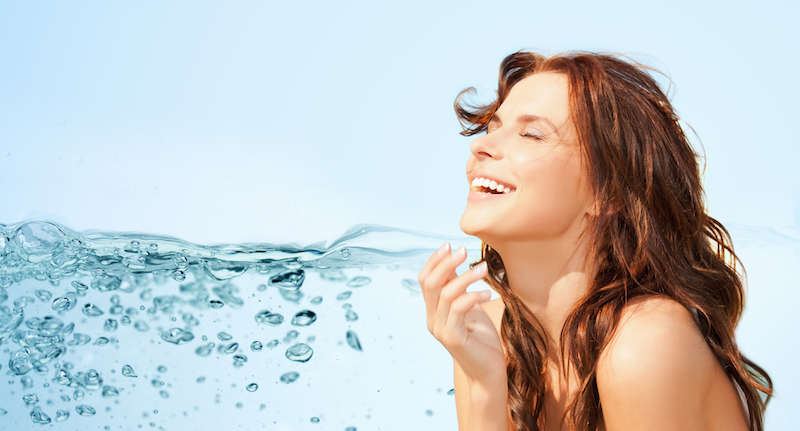 Feeling dry? Hyaluronic acid is here to make sure your skin stays moisturized and hydrated. Hyaluronic Acid (HA) has a unique ability to retain moisture; it can hold up to 1,000 times its weight in water.
It's like a sponge for your skin, soaking up moisture and keeping it locked in. A study showed that HA significantly increased skin hydration and elasticity, making it essential for keeping skin plump and youthful(2).
Vitamin C: Brightening it up
Some people might call Vitamin C their Genie in a bottle, thanks to its ability to make their wish for a more even and bright complexion come true.
It inhibits melanin production, which can lead to hyperpigmentation and dark spots. A review published in the Journal of Clinical and Aesthetic Dermatology concluded that topical Vitamin C showed a significant brightening effect(3). It's like flipping the switch on a spotlight, illuminating your natural beauty.
Biotin: The Boost You Need
Nails chipping or your hair looking limp? Missing that youthful and radiant glow? A boost in biotin might be helpful.
Known as Vitamin B7, biotin is a water-soluble vitamin that plays a crucial role in the health of our nails, hair, and skin. This fantastic ingredient strengthens nails, making them resilient against breakage, and adds shine to the hair by enhancing keratin structure, and for your skin, it helps bring a glow by aiding in fatty acid synthesis(4).
How These Ingredients Work Together
These natural ingredients aren't just fantastic on their own; they're a power team working together to make you shine!
Collagen and hyaluronic acid team up to provide structure and hydration to the skin, while vitamin C adds that brightening touch and biotin ensures your hair, nails, and skin are at their best.
But Wait, There's More: Lifestyle Habits to Embrace
Of course, supplements are just part of the story. Your daily habits can also make a huge impact on how you age – here are a few of the habits to focus on that will help you delay wrinkles.
Sleep like a Baby: Your skin rejuvenates itself while you're catching those Zzzs, so make sure to get your beauty sleep!
Eat Your Greens (and Reds, and Yellows…): A balanced diet filled with colorful fruits and veggies gives your skin the nutrients it needs to glow.
Stress Less: Easier said than done, I know, but finding ways to unwind can keep you looking youthful. Yoga, anyone?
Hydrate, Hydrate, Hydrate: Sip that water like it's going out of fashion. Your skin will thank you!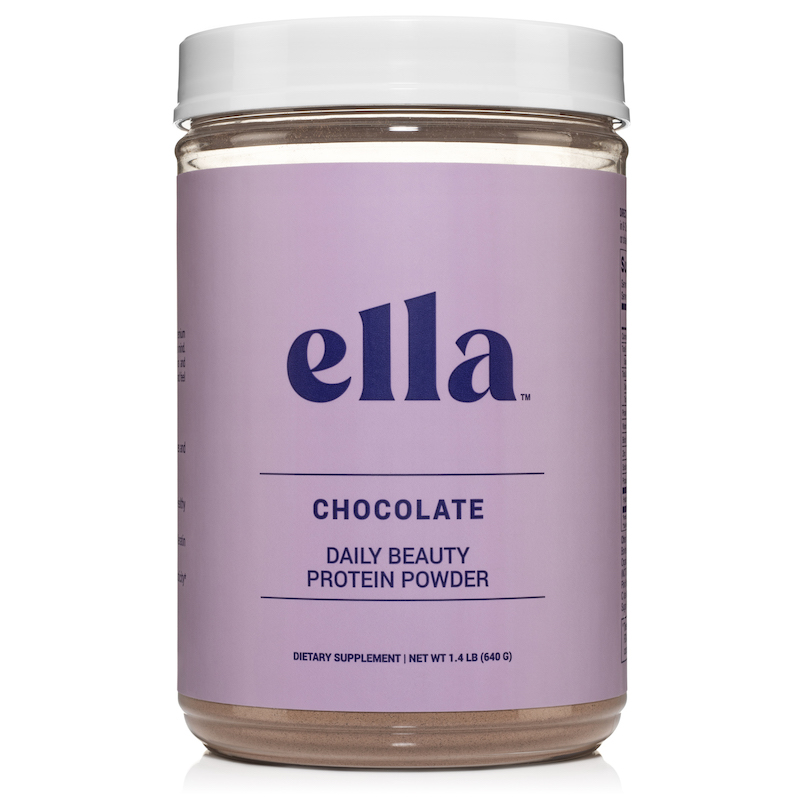 Conclusion
You are not just using some of the best natural ingredients but giving yourself a boost to help delay wrinkles with collagen, hyaluronic acid, vitamin C, and biotin. Check out the daily beauty protein powder from Naked Nutrtition for a supplement that combines all these powderful ingredients.
Collagen builds strength and resilience in the skin, hyaluronic acid hydrates and fills fine lines, vitamin C brightens, and biotin ensures your hair and nails are at their best.
But the journey to radiant beauty isn't just about what you put on your skin; it's also about nourishing your whole self. Eating well, with a diet rich in antioxidants, vitamins, and minerals. Managing your stress levels and making sure you are sleeping 7-9 hours every night so your body can rejuvenate and repair itself.
Take the time to find a product that has a blend of these ingredients, and start focusing on the lifestyle changes that will give you the skin you deserve. Age truly is just a number after all, don't let wrinkles fool you!