Maximizing airline miles is not just a strategy for avid travelers; it's a financial maneuver that can lead to significant savings and potential rewards. If leveraged correctly, these miles can substantively offset your travel expenses, making luxury travel experiences more accessible, or even allowing for free flights. But the benefits extend beyond travel. Some rewards programs allow miles to be redeemed for cash, gift cards, merchandise, or experiences, making them versatile financial assets.
As the costs of travel continue to escalate, understanding how to effectively earn and use airline miles can provide a powerful tool in your financial toolkit, enabling you to make the most out of every dollar spent.
Choose Your Airline Wisely
Stick with an airline or an alliance of airlines that serve your most frequent destinations. This will allow you to quickly accumulate miles. Joining multiple rewards programs can be tempting, but it's often more beneficial to focus on one program and build up your miles balance. Some airlines also offer credit cards that allow you to earn miles on everyday purchases, further boosting your rewards potential. For example, if you choose to sell United Miles, you can earn miles faster and potentially reap more significant rewards. The way this works is that you can purchase United Miles from other people and add them to your account.
Many platforms offer this service, making it an easy way to boost your mileage balance and reach rewards faster. How does this affect your choice is an airline? Well, if you know that United Miles can be purchased easily, this may sway your decision to choose United as your primary airline.
Use an Airline Credit Card
Many airlines partner with credit card companies to offer cards that earn miles on purchases. These cards often come with sign-up bonuses that can add a significant number of miles to your balance. Additionally, some cards offer perks such as free checked bags or priority boarding, making your travel experience more comfortable. However, be wary of annual fees and interest rates associated with these cards. If you do choose to use an airline credit card, make sure to pay off the balance in full each month to avoid any additional costs. For those who are adept at managing credit cards, this can be an excellent way to boost your miles and maximize your rewards potential. It's essential to remember that credit card usage should always be responsible and within your means.
Take Advantage of Promotional Offers
Airlines often run promotions that offer bonus miles for certain flights, or for spending a certain amount within a specified time frame. These offers can be an excellent way to quickly accrue miles and reach rewards faster. Make sure to keep an eye out for these promotions and take advantage of them when they align with your travel plans. Additionally, some airlines offer partnerships with other companies, such as hotels or car rental agencies, where you can earn miles through their services. If you often use these types of services, this can be another easy way to rack up miles and boost your reward potential. Many promotional offers are time-sensitive, so it's crucial to stay informed and act quickly to maximize your benefits.
Eat, Shop, and Sleep for Miles
Many airlines have dining programs, online shopping portals, and hotel partnerships where you can earn extra miles. By linking your credit or debit card to these programs, you can earn miles on everyday purchases at participating restaurants, retailers, and hotels. This is an excellent way to accumulate miles without having to change your spending habits significantly. Plus, many of these partnerships offer sign-up bonuses, making it even easier to boost your mileage balance. To take full advantage of these opportunities, make sure to link your cards and check for participating partners before making purchases. Most airlines have an easy-to-use portal on their website for these programs.
Don't Let Your Miles Expire
Keep an eye on the expiration dates of your miles and make sure to use or earn more miles before they expire. Most airlines have policies in place to extend expiration dates, such as using your credit card or taking a flight within a specified time frame. However, it's always best to use your miles before they expire, so make sure to keep track of them and plan accordingly. On average, miles expire after two to three years, but this can vary by airline and rewards program. Some, like Delta's SkyMiles, never expire as long as you have activity on your account every 24 months. Staying organized and keeping track of your miles can ensure that you don't lose out on any potential rewards.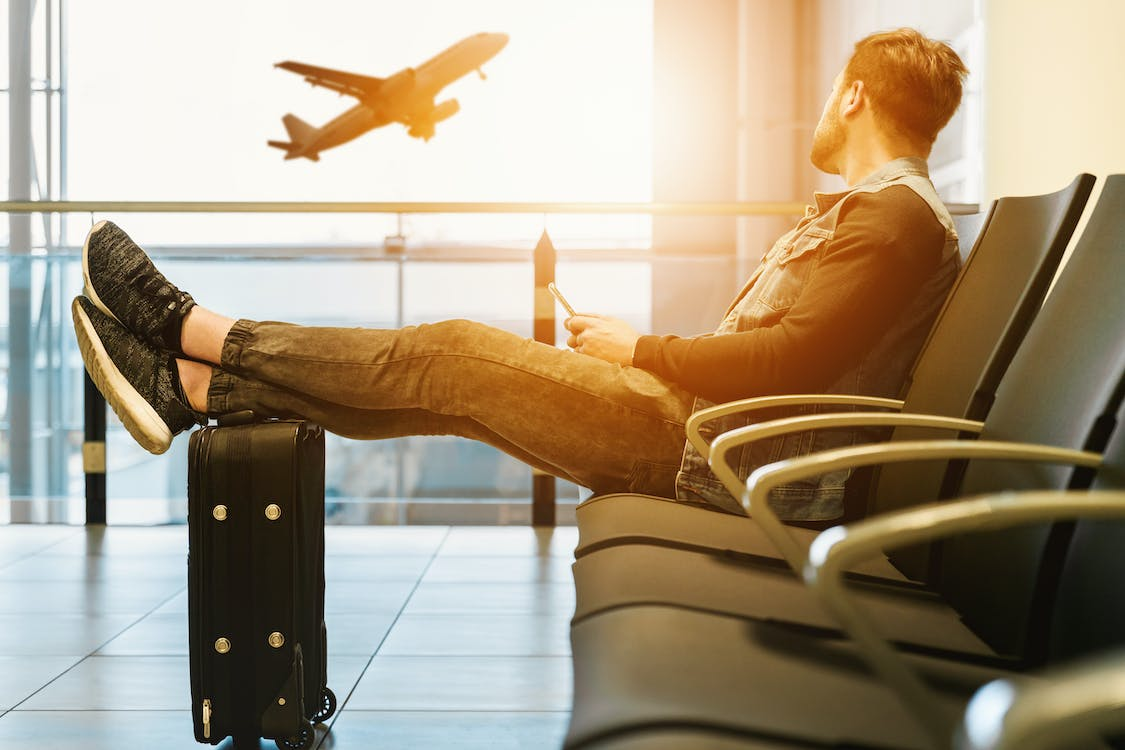 https://www.pexels.com/photo/man-in-airport-waiting-for-boarding-on-plane-1201995/
Redeem Wisely
The value of airline miles varies greatly depending on how they're redeemed. Research your options to ensure you're getting the best value. For example, using miles for business or first-class flights can provide a more significant return on investment than using them for economy class. Also, be aware of blackout dates and restrictions when redeeming miles for flights. If you're unable to find availability for your desired flight, consider alternative options such as upgrading or using miles for hotel stays instead.
Keep in mind that some airline alliances allow you to redeem miles on partner airlines, providing more flexibility in your travel plans. Make sure to do your research and consider all options before redeeming your miles for the most significant financial benefit.
Consider Paying with Miles Instead of Money
When booking a flight, especially an expensive one, check if it's cheaper to pay with miles rather than money. Some airlines offer the option to pay with a combination of miles and cash, allowing you to save your cash for other expenses. This can be especially beneficial for last-minute or peak-season flights where prices tend to be higher. However, make sure to compare the value of using miles versus paying in cash to ensure you're getting the best deal. When in doubt, consult with a travel agent or use online tools to determine the most cost-effective option.
Maximizing your airline miles can provide significant financial benefits, and it's essential to stay informed and utilize all available opportunities. By being strategic with your credit card usage, taking advantage of promotional offers, linking your cards to dining and shopping programs, keeping track of expiration dates, redeeming wisely, and considering alternative options such as paying with miles or transferring to partners, you can make the most out of your miles and reap the rewards. With a little planning and effort, you can turn your travel expenses into financial gains through the power of airline miles. So start maximizing your miles today and enjoy all the benefits that come with it!