Bronx Ranked Worst County in Health Report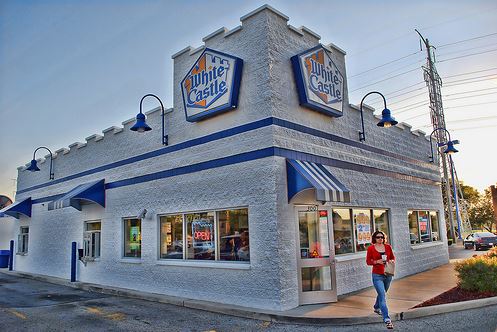 Hang on for a minute...we're trying to find some more stories you might like.
By Victor Ordonez
Within a one mile radius from Fordham's gate, there is a White Castle, Burger King, McDonald's, Popeye's, Checkers and several other fast food chains. These chains are contributing factors to the Bronx's position as the least healthy county in all of New York State.
Bronx County was ranked dead last in the annual health report by the University of Wisconsin and the Robert Wood Johnson Foundation, which ranked the 62 New York counties, along with the other U.S. states.
This is the seventh consecutive year Bronx County came in last place when it comes to health statistics. However, the consecutive ranking has brought awareness to those partaking in county government.
"We have hosted a series of health screenings and events, to not only engage the community but to promote wellness," said Bronx Borough President Ruben Diaz Jr. in an official statement.
The study noted that Bronx County's health statistics were nowhere near the bottom of the nation because of its premature death rate, which is the statistic used when people die before they turn 75. Bronx county's pre-mature death rate was 6,900 per 100,000 resident, whereas the national average is 7,700.
Premature death rankings account for 50 percent of the health rating, according to a spokeswoman for The Robert Wood Johnson Foundation and University of Wisconsin Population Health Institute.
However, Bronx County still finds itself last in the University of Wisconsin rankings for New York state, and some county officials are not so optimistic.
"It's going to take a long time to come back," said Diaz' spokesman John DeSio.
The Bronx is the worst county in the state in both "health factors" and "health outcomes," according to the study. Both correlate with health factors like tobacco use, access to care, education and air quality influencing length of life and quality of life.
The study states that the Bronx has among the worst health behaviors, including diet, exercise and drug abuse. Bronx County also struggles in "clinical care," according to the study, which refers to the accessibility of health care.
The study also states that Bronx County possesses the worst social and economic factors such as employment. Bronx county also possessed the worst income standards, community safety standards and physical environment.
The county's physical environment flaws are attributed to transit and water pollution. Last year, experts reported that there were flaws in New York City's method of testing water for lead, according to a New York Times article. The methods that were previously being used hid dangerously high levels of metal, which may have impacted lead levels in Bronx schools.
New York City as a whole displayed vast disparities in length of life, according to the study. People in the Bronx are much more likely to die early than in any other county in New York City or Long Island. Bronx county ranked 54 of the 62 in life expectancy.
The Bronx also has the lowest quality of life in the state, but its numbers are not drastically different when compared to neighboring counties. Out of 62 New York State counties that were ranked in quality of life, the Bronx is 62, Brooklyn is 61, Queens is 59 and Manhattan is 56.
However, many unhealthy counties in New York feature upstate counties like St. Lawrence, Franklin and Hamilton, according to the study.
Saratoga, Nassau, Rockland, Putnam and Westchester took the top five spots as New York's healthiest counties.