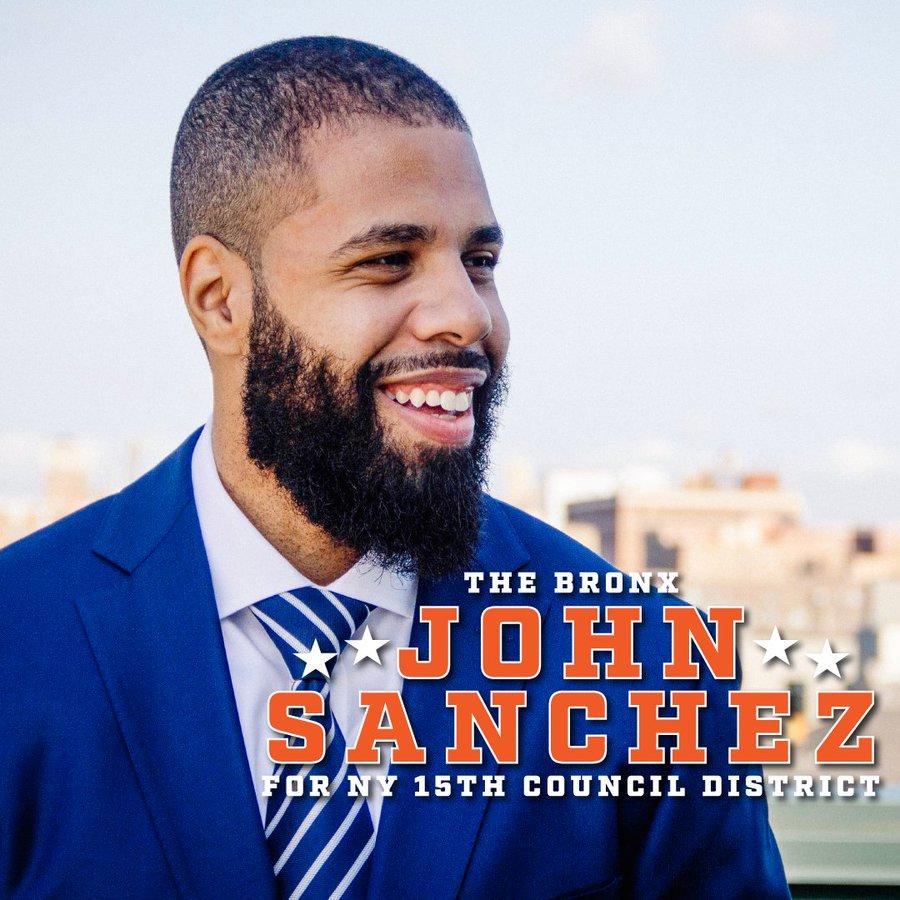 John Sanchez, the current district manager of Bronx Community Board 6, said he has always wanted to serve his neighborhood.
"I started as a volunteer on a local assembly race, and that led to my becoming a deputy chief of staff, and the job [of the District manager of Bronx Community Board 6] opened a few years ago and I applied," he said.
Sanchez said his job exists at the most local level of government, and his responsibilities include both planning community events and managing constituents, neighborhood partners and local businesses.
According to the official website of Bronx Community Board 6, the local government in the Bronx Community Board 6 includes, but is not limited to, the Bronx neighborhoods of Tremont, Belmont, West Farms Fordham University and its immediate surrounding areas.
He is currently also running for city council, a decision he said he made due to his desire to expand on the changes he has been able to enact while serving on the community board.
His platform includes investing in municipal broadband, providing job opportunities for people without a college degree and fostering a more beneficial relationship between Fordham University and the supporting community. You can learn more about his policies at johnsanchezforNY.com.
Sanchez has worked closely with Fordham organizations and the Fordham community in the past. He worked with ASILI, the Black Student Alliance at Fordham University, to co-host an Instagram Live event regarding ASILI's demands of Fordham University and a discussion of the relationship between Fordham University and the surrounding Bronx community.
Sanchez also hosted a fundraiser for his city council campaign in which he invited members of the Fordham community to join him in a discussion of mental health in the Bronx and the relationship between students and the local government.
"There's always room for improvement, but since I've been district manager it's slowly been improving," he said about Fordham's relationship to the Bronx community.
He explained that Fordham students make up a significant portion of his interns, and that he has previously partnered with the Manresa Scholars Program for first-year students. Sanchez has worked with both freshmen and upperclassmen.
"Fordham students have already been getting involved [in the community] through internships, but I recommend attending the community board meetings; they're being held remotely," said Sanchez. "Try reaching out. It can help you find ways to get involved and do service activity for the neighborhood".
This year on July 2, Sanchez participated in an Instagram Live hosted by ASILI about ASILI's demands from Fordham University and Fordham University's relationship with the Bronx community.
"It was great," he said. "I enjoy speaking to and hearing from students about their perspective on what the university can do better and sharing my strategies on how to get big institutions to do better."
"It's a challenge," he continued. "These are big institutions; it can take some time to get through to them."
Fordham students that want to attend community board meetings can do so on the second Wednesday of each month, and the Zoom link can be found at bronxcb6.org.
"Thank you to the Fordham students familiar with the Community Board 6 for their work through the years, and I recommend other students reach out to the community and help make our neighborhood better," said Sanchez.