The Pamphlet Features Alternative Perspectives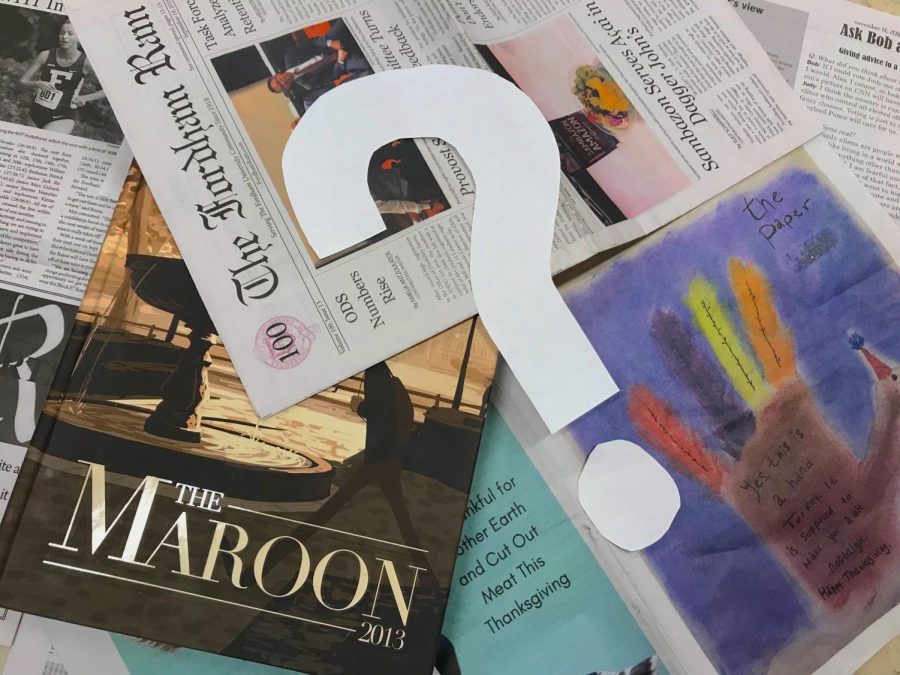 By Hannah Gonzalez
The newest publication at Fordham is The Pamphlet, an opinion-centered booklet that aims to offer an alternative perspective on campus, cultural and political events. The staff's goal is to provide a platform for views outside of the mainstream, offering alternative solutions and stimulating dialogue.
Teddy Schoneman, FCRH '20, editor-in-chief of The Pamphlet, sees the publication as an opportunity to open readers to previously unconsidered sides of a debate.
"The reason I'm excited about it is because if someone could take a perspective on an issue that people think they've figured out, and say, 'Well, look, other people think about it this way,' it might just create dialogue, but it might also make people realize that there is another way to look at things," said Schoneman.
Schoneman acknowledged that The Pamphlet will begin with a conservative bend, based on the political views of current e-board members. However, as more writers become involved, the publication will represent opinions from across the political spectrum.
"We're trying to provide a different perspective, which is somewhat conservative in nature, because that's the way the e-board leans, but we're not focused solely on that," said Schoneman. "We want to have articles from people from across the spectrum that are different from what you hear from the mainstream."
For each issue, the e-board will come up with ideas and determine the most pertinent issues to address. Outside writers will also have the opportunity to write in with article pitches, and the staff will help writers edit articles prior to publication.
"We'll have the option for people outside the publication to write in and send in," said Schoneman. "Even if these aren't about the exact issues we want to cover, if they're quality articles, we'll be happy to publish them."
Schoneman also emphasized that the publication will not determine what articles are published based on whether the writers' opinions align with their own.
"We're not going to judge based on the fact that it's an opinion that differs with us," said Schoneman. "We'll judge based on the quality of the article and the fact that we think it adds something interesting to the dialogue."
Schoneman also anticipates that not everyone on campus will react positively to the publication. The staff's goal, however, is to open readers' minds to new ways of looking at situations, rather than breed contention amongst the student body.
"I don't think we want to create contention," said Schoneman. "I think that's just sometimes a corollary to adding opinions that are not there."
The publication will accept letters to the editor from students who disagree with their views.
"We're not going to try to silence opinions that are different than us," said Schoneman. "So if people read an article and think, 'Well, this made me angry,' then they're welcome to write to us."
The publication will come out three to five times a semester, with five to eight articles per issue. It will begin in print, with the goal of eventually publishing in an online format as well.
"We're planning on starting with the paper, and then maybe once we grow, we can have someone help us develop a website and start publishing online," said Frank Buono, FCRH '20, treasurer of The Pamphlet.
Their goal for this semester will be filling the e-board, deciding on writers and navigating the printing process. The first issue will come out early next semester.
"I definitely think the most difficult part of getting The Pamphlet up and running is this buffer period in between being approved and our first publication," said Buono. "We have to figure out the budget and printing, which is new to all of us."
For now, the staff is keeping next semester's article ideas under wraps.
"I think the main thing that the campus should look forward to is increased dialogue on issues that people might have made up their minds on," said Schoneman.